Details of Current MI Lottery Promo Code Offer
Michigan residents and visitors to the state can take advantage of this outstanding offer by registering this March with the promo code EWB. Keep in mind that this offer is for new Michigan Lottery players only.
We have updated the table below with further details about this bonus offer from the Michigan Lottery. Our promo code does not have an expiration date but the Michigan Lottery can change the details of the offer at any time.
| | |
| --- | --- |
| Promo Code: | EWB |
| Offer: | 50% Match on 1st 2 Deposits OR 25 Free Games |
| Offer Dates: | Offer valid through 8/31/2022 |
| Expiration Date: | Current offer has no expiration date |
| Terms: | New users only, must be 18+ years of age |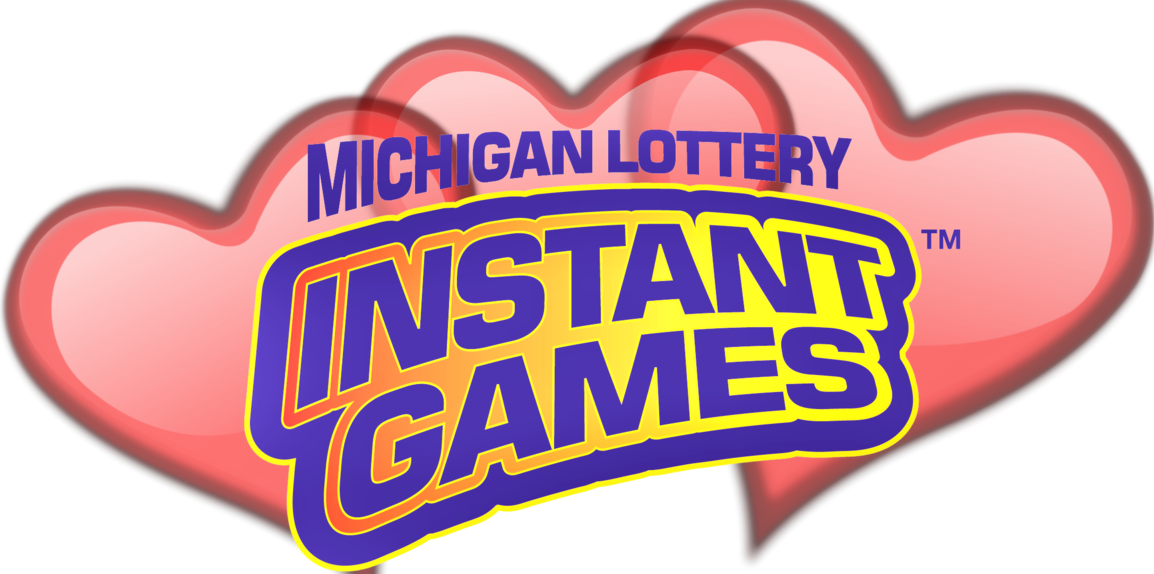 How to Use a Promo Code for the Michigan Lottery
Luckily, the Michigan Lottery makes the entire sign-up process a breeze, whether you are using the website or the app. If you have ever signed up at a Michigan sportsbook, the process will feel very familiar. Simply head over to the website or log in to the app.
Once you're there, click the green Register button in the top right-hand corner. You'll then be asked for your email, password, and promo code. This is where you'll put our promo code of EWB to receive either a 50% on your 1st 2 deposits OR 25 Free Games!
After entering all your personal information, you'll be ready to play all your favorite games like Wheel of Fortune or Love That Loot! One nice benefit of this promo is that you get to choose which welcome bonus you want! Lotteries aren't usually this generous, so Michigan residents should take advantage of this offer while they can!
How Does the Michigan Lottery Bonus Offer Stack Up Against Other States?
Michigan is ahead of the game when it comes to their lottery, as most states in the US don't even offer an online lottery option. Only 9 US states currently have an online lottery. Because of that, there aren't many bonus offers to compare with Michigan's.
The Michigan Lottery's 50% deposit match offer on your first 2 deposits isn't nearly as generous as Pennsylvania's. Michigan caps its offer at $200 while Pennsylvania's limit is $500. However, Michigan may decide to up the ante on its offer in the near future.
Even with the lower Deposit Match, the Michigan Lottery's bonus offer is still a pretty sweet deal. The bonus offer is a nice touch and it allows folks to try out the website and app with no risk.
Compare the current MI Lottery to the promo code offers from VA Lottery and PA Lottery. Unfortunately, Michigan residents can only use the Michigan app, but it is still good to know what other lottery apps are offering new players.
MI Lottery FAQs
Though the Great Lakes State has had a lottery since 1972, an online option wasn't made available until November of 2014. That's when Michigan became just the third state in the US to offer iLottery.
Since an iLottery is still a fairly new concept for Michigan residents, we'll go over some of the most common concerns in our FAQs section below.
Is the MI Lottery website legal?
Yes, the Michigan Lottery's website and app are held to the same standards and regulations as any traditional retail lottery location. Both the website and the app are run and overseen by the state.
What games can I play on the Michigan Lottery website and app?
The Michigan Lottery offers 7 different types of games on its website and app. Michigan residents and visitors can enjoy Instant, Draw, Fast Cash, Pull Tab, Keno, Second Chance, or Raffle games.
How much does it cost to play the Michigan Lottery online?
It depends on the type of game you want to play and the top prize that is offered. For example, folks in Michigan can play three different types of Keno and the price ranges from .10 to $20.00. The top prize payout on these Keno games is $500,000!
Does the Michigan Lottery have a customer support team?
Yes, customers can reach out to the Michigan Lottery customer support team by calling 1-844-887-6836. Folks can also address any questions or concerns via email or their live chat function. For more info, check out the Michigan Lottery FAQ page.
Michigan Lottery Review
It is rare to find a state lottery that offers its customers the chance to choose their bonus offer, and that is exactly what the Michigan Lottery has done. Residents of the Great Lakes State should choose the offer that best fits them.
The Michigan Lottery website is very well laid out and easy to navigate. The app currently has a 4.7 rating in the App Store with almost 47,000 total reviews. That high of a rating speaks volumes!
Our overall grade for the Michigan Lottery comes in at a respectable 4.5 (out of 5). If Michigan ever gets its 50% Deposit Match closer to Virginia's cap of $500, we'll bump their rating up considerably.
| Review | Michigan Lottery |
| --- | --- |
| Details | The folks of the Michigan Lottery sought to give their residents a high quality iLottery experience, and we think they succeeded. Not only do they offer a great sign-up bonus, but they have a wide variety of games to choose from. The app is easy to use, registration is quick and painless, and the 2 bonus choices are just the cherry on the top. |
| Author | Mike Noblin |
| Rating | 4.5 (out of 5) |