Game 5 of the Western Conference Finals tips off at 9:00 PM ET on TNT Thursday night. The Mavericks are coming off their first win of the series as they survive and extend the series.
The game is at Golden State, who currently sits as a 7 point favorite. The Warriors can clinch a spot in the 2022 NBA Finals with a win. The over/under is set at 215.5 points for tonight's game 5.
Will the Warriors return to the NBA Finals or will the Mavs shift the series back to Dallas for a game 6? Here are our best bets and prop bet picks for Game 5 of the Western Conference Finals between the Warriors and the Mavericks.
Best Bet for Dallas at Golden State: Mavs +4 1st Half
Best Available Odds: -110 at DraftKings
Dallas is down 3-1 in this series despite being a dominant first half team this series. The Mavericks have outscored the Warriors by 19 points combined in the first 4 games of this series. With their playoff lives on the line, they should come out with a sense of purpose at Golden State Thursday night.
The Mavericks shot the ball exceptionally well from 3 in game 4, and this success from deep could translate to game 5. The difference in game four was that Dallas made 20 3-point shots while shooting 46.5%. The Mavs had 6 players in double figures while holding all Warriors to 20 or less points on Tuesday.
We believe this success will carry over to game five and the Mavs keep it close in the first half to cover +4 points.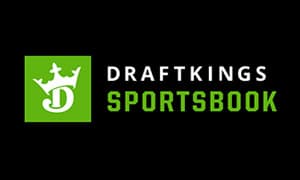 Bet $5, Get $150 Free at DraftKings
Promo code: 150BV2 | Offer Details
Best Player Props for Game 5
In game 4, the scoring was spread out for each team as there was a combined 13 players in double figures led by Luka Doncic with 30 points for the Mavs. The Warriors have been led by Steph Curry who is averaging 26 points per game this series. Game 5 has value in player props all across the board and we have zoned in on our two favorite prop bets for game 6 of the Western Conference Finals.
Draymond Green Over 8.5 Points
Best Available Odds: -110 at FanDuel
Draymond Green is one of the best defenders in the game right now, but he is also contributing offensively as well this series. Draymond has scored 10+ points in 4 of his last 5 playoff games and 3 out of 4 against the Mavericks. He is averaging 10 points per game in his last 5 games.
Green is averaging 0.3 more points per game at home this postseason. The Mavericks have made an emphasis on trying to stop Steph, Klay, and Jordan Poole from hitting 3-pointers this series, opening the floor for Draymond. We believe Draymond will go over 8.5 points against a small Dallas lineup.
Jalen Brunson Over 4.5 Rebounds
Best Available Odds: +116 at BetRivers
The Mavericks guards have been very active on the glass this postseason. Luka is averaging the most rebounds per game on the team and Brunson is averaging the third most with 4.8 rebounds per game this postseason. Brunson has been aggressive attacking the glass all postseason, especially this series against a small Warriors team.
Brunson has gone over 4.5 rebounds in 4 of his last 5 games, averaging 5.4 rebounds over that span. He has only gone under 4.5 rebounds once this series with 4 rebounds in game 1. We believe Brunson will go over 4.5 rebounds in game 5 tonight against the Golden State Warriors.