The Dallas Mavericks were given a reality check by Golden State in the first game of their Western Conference Finals matchup on Wednesday. The Warriors led a balanced attack against an overwhelmed Mavericks team that never came close to sniffing the lead past the midway point of the second quarter.
Steph Curry led all scorers with 21 points and also notched a game-high 12 rebounds while the Warriors had seven players score in double figures. Luka Dončić managed 20 points on 18 shot attempts and struggled to find the shooting rhythm he displayed during the previous series against the Suns where he had looked unstoppable.
The Warriors are still modest home favorites heading into Game 2 on Friday night. Let's take a look at our best bet for the game and a set of player props for some added intrigue.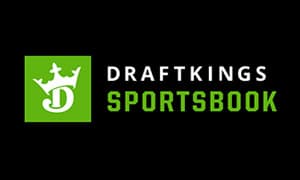 Get $150 Free with Any $5 Bet
Use code BV150 at signup.
Live Odds for Dallas at Golden State
This game opened with Golden State a 6 point favorite, and while they are still available at that number at some books, most have moved it to 6.5 or even 7. At the moment, PointsBet Sportsbook has the best available odds for Warriors (-6) bettors at -110. The total currently sits at 214.5 across the board. Find live odds and the best numbers available for game 2 of the Western Conference Finals below:
Live Odds for Mavericks at Warriors: Game 2
Best Bet for Game 2: Warriors -6
Taking the favorite minus the points at home after a blowout win feels square. That said, outside of Game 7 in Phoenix, Dallas really has not played well on the road in these playoffs. They have three road losses of 20, 30, and 25 in their last four, and their only other somewhat convincing performance on the road was in Game 3 of their first-round series against Utah.
While we do anticipate tonight's game being closer, it will take a lot for the Mavericks to stay close to the Warriors for 48 minutes on the road. That would likely require another heroic performance from Dončić, which he is capable of, but we'll be more wary of that kind of performance when the series moves to Dallas.
Player Props for Game 2
We normally only find one or two prop bets that we like but tonight's card is loaded with value. Here are three player props that we absolutely love for Game 2.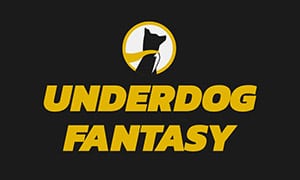 $100 In Free NBA Player Props
Use Promo Code BAR at Underdog
Andrew Wiggins Over 16.5 Points
Best Available Odds:  -105 at BetMGM
Wiggins has been tasked with keeping Dončić in check on the defensive end, a job that requires expending a lot of energy and takes attention away from the other end of the floor. Despite that, Wiggins managed 19 points in Game 1 and took 17 shots.
While he may not be able to maintain that level of shooting volume for an entire series as the primary defender on Dončić, it's only Game 2 and the Warriors are on their home court. We look for Wiggins to have plenty of opportunities to go over this total tonight.
Draymond Green Over 6.5 Assists
Best Available Odds:  +110 at DraftKings
Green has been on a stretch of strong performances in one aspect of the game, but not near his triple-double form of past years. His assist numbers have fluctuated like the rest of his statistics this postseason, but they have been more predictable than his scoring or rebounding numbers.
The range from his highest to lowest totals by game in scoring and rebounding are both greater through 12 games than his assist numbers. At this price, and in anticipation of a better effort from the Mavericks, we see Green factoring in more as a passer to facilitate the Warriors' offense tonight.
Luka Dončić Over 9.5 Rebounds
Best Available Odds:  -110 at BetMGM
After each game in which Dončić secured single-digit rebounds in the 2022 playoffs, he's had 10 or more in the next one. On the heels of a tough Game 1 loss, we anticipate he'll be focused on not letting the game tonight get out of hand early like it did on Wednesday.
This should translate to an improvement in Doncic's effort level and numbers across the board, and he'll get to double-digit rebounds in his attempt to level the series at one apiece.