The TNT double header concludes with the Suns welcoming the Mavericks back to Phoenix for game 5 at 10:00 PM ET. The Mavs were able to notch back-to-back wins in Dallas to even the series as 2 games apiece. The spread for Tuesday night's pivotal matchup is -6 in favor of the Phoenix Suns who look to get back on track at home. The total is set at 213 points for game 5 of this tied series.
Will the 1-seeded Suns hold off Luka and the Mavs or will Dallas win their 3rd straight game? Here are our best bets and prop bet picks for Game 5 of Suns vs Mavs.
Best Bet for Mavericks at Suns: Suns -6
Best Available Odds:  -110 at Caesars
The Suns have been a completely different team at home in Phoenix this postseason compared to on the road. The Suns are 4-1 straight up in games at home this postseason, and they have covered the spread in all 4 of their wins.
The Suns are in need of a huge bounce back game against the Mavs after losing two straight on the road. In Phoenix, the Suns offensive has been a lot more efficient scoring 117.2 points per game this postseason. We expect the Suns offense to get back on track in a double-digit win in a pivotal game 5 win.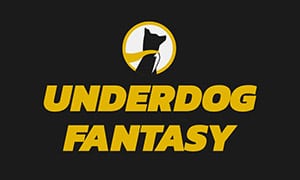 Underdog Offer: Get $100 in Free Props
Use the promo code BAR at signup.
Best Player Props for Warriors at Grizzlies
We believe that game 5 of Suns vs Mavericks has a lot of value for player props. Here are our two favorite props for tonight's matchup.
Chris Paul Over 8.5 Assists
Best Available Odds:  -115 at BetMGM
Chris Paul is one of the best passers in the history of the NBA. Paul led the NBA in assists per game at 10.8 assists per game this season. He has struggled in this category in the last 5 games as he has failed to eclipse this 8.5 number in 5 straight. However, Paul had double digit assists in 5 straight games before this streak. Also, Paul averaged 13 assists per game this regular season against the Mavericks.
Chris Paul is coming off his worst game of the series and potentially the worst game of the postseason thus far as he fouled out early in the second half. Chris Paul will have a chip on his shoulder coming into tonight's pivotal matchup and we believe Paul will finish with a double-double.
Jalen Brunson Under 18.5
Best Available Odds:  -105 at PointsBet
Jalen Brunson has been nothing short of a star in the playoffs this year. However, his production is slowly dipping as Luka has returned to full health. Brunson is averaging just 17 points per game this series against the stellar defense of the Suns. Also, Brunson's points per game drop to a mere 11 when playing in Phoenix this series.
We believe the defensive intensity will be too much for Brunson and the Mavericks. Look for Jalen Brunson to go under 18.5 points tonight in the pivotal game 5 matchup of Western Conference heavyweights.