Three NBA playoff games are on the board for Thursday. All three series stand at 3-2, with Philadelphia, Phoenix, and Dallas all on the brink of moving on to the next round. Out of all three games, we think the Mavericks at Jazz matchup may be the most intriguing.
Can Luka Doncic and Jalen Brunson send the Jazz on an early vacation, or will Donovan Mitchell rise up and force a Game 7? Here are our best bets and prop bet picks for Thursday, April 28.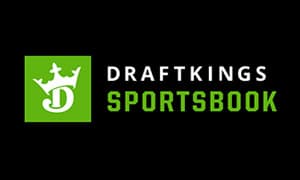 Bet $5, Get $150 Free at DraftKings
Promo Code: EWB | Offer Details
Best Bet for Mavericks at Jazz: UNDER 210.5
Best Available Odds: -110 at PointsBet
Our favorite play for this game is the Under for a variety of reasons. One, the Jazz will show more intensity on defense since this is an elimination game at home. Obviously, elimination games are of the high-stress variety, which often leads to some early tightness and lower scoring.
Secondly, these two teams play pretty good defense. The Mavs rank 6th in defensive efficiency while the Jazz rank a respectable 11th. Also, Utah and Dallas both rank inside the Top 8 in effective field goal percentage allowed. Dallas also leads the league in three-point defense.
With all of that being said, our main reason for playing the Under has to do with the pace of both of these teams. Both of their styles are usually slow and controlled. Dallas ranks 30th in possessions per game while Utah ranks 24th.
To that point, neither team runs much of a fast-break offense. Utah and Dallas both score less than 10 fast-break points per game. Both teams prefer to slow the game down and leave the ball in the hands of their elite scorers.
The Under has fared well when these two teams play, as 5 of the last 7 meetings have stayed Under. The Under is also 3-2 so far in this series. We see this game ending with around 200 points scored so play the Under with confidence.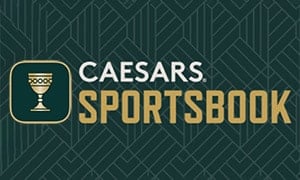 Caesars Offer: $1,100 in First Bet Insurance
Use Promo Code: BVCZR
Best Player Props for Mavericks at Jazz
This is a tough game to pick a side. So much depends on the health of Donovan Mitchell's hamstring. While we are passing on the side, we did find a couple of prop bets that we like.
Jalen Brunson OVER 3.5 Assists
Best Available Odds: +128 at FanDuel
We can't resist this huge plus-money price at FanDuel. Now that Doncic is back in the lineup, Brunson no longer has the majority of the scoring load on his shoulders. Because of this, Bruson will be passing the ball more often as he did in the regular season.
Speaking of the regular season, Brunson averaged 4.8 assists over the 79 games he played in. In this series against Utah, Brunson is averaging 4.6 assists per game. We think this number is simply too low.
Rudy Gobert UNDER 14.5 Rebounds
Best Available Odds: -110 at FanDuel
At 7-1 and 258 pounds, Gobert is a beast of a man and a rebounding machine. He led the league in rebounding during the regular season by averaging 14.7 boards per game. However, he only grabbed 7 rebounds in Game 3 and 11 in Game 5.
We see Gobert having a pretty good game for Utah tonight, but we think he tops out at 12 rebounds. Take the Under! Let's put Thursday in the win column!
Live Odds for Mavericks at Jazz: Thursday, April 28
Wow, take a look at the odds disparity on this game. BetMGM has Dallas as a 1.5-point underdog while DraftKings makes Utah a 1-point underdog. PointsBet has the best odds on the total, regardless of whether you like the Over or the Under.