Football fans can't wait for Super Bowl LVII on Sunday, but hardcore fight fans can't wait to watch Makhachev vs. Volkanovski on Saturday, February 11. There are a ton of intriguing matchups in the octagon for our viewing pleasure.
Check out our 3 Best Bets for UFC 284 right here to rake in some cash! As usual, we have plays on the Main Event, Main Card, and Prelim Card. Let's go 2-1 or better with these to build up some cash for Super Bowl Sunday!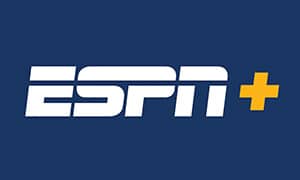 Stream UFC 284
With ESPN+ PPV
Main Event Play: Alex Volkanovski
Best Available Odds: +310 at Caesars
This main event is one that I am extremely excited to watch. Islam has looked to be completely dominant in his run to the lightweight title. He, like his former coach, Kahbib, has been a monster on the ground with his superior wrestling skills.
Here, he faces a small quicker opponent for the 1st time in his run. Volkanovski is being looked over by many in this one because he is the one going up in weight. However, we believe that Volk's takedown defense and speed will allow him to frustrate Islam and make this fight go the distance.
Oddsmakers have this fight going into the 4th round at least, and if that is the case, we believe that favors Volk. The price we are getting on the potential double-champ is too much to pass up here. Let's jump on the big plus odds!
Main Card Top Play: Rodriguez/Emmett Fight to Go the Distance
Best Available Odds: -135 at DraftKings
Rodriguez has gone the distance in 2 of his last 3 fights. The lone KO/TKO was a win over Brian Ortega, who suffered a severe shoulder injury that hindered him in the fight.
Josh Emmett has gone the distance in 3 straight fights and probably has more power than Rodriguez. That said, Rodriguez has only been KO/TKO once, with another coming via Dr stoppage against Frankie Edgar.
This fight could be a slugfest, but we believe each fighter has the chin to stay in this one and go the distance. This one is a little juicier than we'd like, but there's still enough value to pull the trigger.
Prelim Card Top Play: Blake Bilder
Best Available Odds: +125 at DraftKings
Bilder is making his UFC debut after submitting Alexander Morgan in the 1st round of his DWCS bout back in August of last year. He is facing Shane Young, who is just 2-3 over his last 5 fights, including 2 straight losses to Morales and Klein.
The lights could be bright for Bilder here, and the moment may get to him, but we believe he will not succumb to that and make an impact in his 1st UFC bout.