Legal Status of Sports Betting in Maine
Maine has been on the verge of launching legal sports betting for several years now. Unfortunately, there have been a ton of roadblocks that have delayed The Pine Tree State from going live.
The state was close to legalizing sports betting in 2019 but Janet Mills vetoed the bill. A similar incidence happened in 2020 when the Senate pulled the plug on a bill at the 11th hour.
Even with all of this drama, some folks are still hopeful that Maine will launch at some point in 2022. For a while all that was needed is a signature from, you guessed it, Janet Mills. Though she was reluctant in the past, Mills signed sports betting into Maine law on May 2. However, that new law won't go into effect until August 2, 2022.
Projected Launch Date in Maine
A launch of legal sports betting in Maine remains somewhat of a mystery. While Mills's signature was a giant step, regulators must reach an agreement with the state's tribes on a variety of details. While some experts think a 2022 launch date is possible, other folks think it won't happen until some time in 2023.
It all depends on how fast regulators can write up rules and regulations, which could take over a year according to those in the know. Stay tuned, as we'll keep you up to date with all of the latest happenings on sports betting in the state of Maine.
Overview of Potential Sportsbooks in Maine
According to the way the bill is written, each of the four tribes in Maine can bring on one mobile sports betting operator. With only four skins available in the state, Maine sports bettors will be somewhat limited in their mobile sportsbook choices. However, that's not too uncommon, as states like Connecticut only have three online sportsbooks.
With such a competitive market, expect the larger sportsbooks to dominate in Maine. Here are some of the most likely candidates to launch in the state whenever that time comes:
DraftKings Sportsbook
DraftKings is a logical choice to join the Maine sports betting scene because its main office is close by in Boston, Massachusetts. They have a strong presence in the country and especially the Northeast, so that's another factor in their favor. Maine sports bettors will love the plethora of betting options that DraftKings provides.
BetRivers or SugarHouse Sportsbook
Since they are the same company operating under two different brands, we could list BetRivers and SugarHouse together. Though neither is as well known as DraftKings or FanDuel, both are established names in the gaming industry. SugarHouse recently snared the third and final skin in Connecticut, so they may contend for a spot in Maine as well.
Barstool Sportsbook
Barstool has a leg up on the competition in Maine since its parent company (Penn National Gaming) owns the largest casino in the state. Even if Barstool doesn't win one of the four available mobile skins, they'll more than likely build a retail sportsbook inside Hollywood Slots Hotel & Raceway.
FanDuel Sportsbook
FanDuel has a ton of market share in the US so they should have no trouble entering the state of Maine whenever a launch state is set. FanDuel is known for its large signup bonuses and insanely fast app.
BetMGM Sportsbook
BetMGM has proven to be a viable option for all sports bettors in the US. They offer competitive promos, less juice than some of their competitors, and access to lots of daily odds boosts. We give BetMGM an above-average chance of securing one of the four mobile licenses in Maine.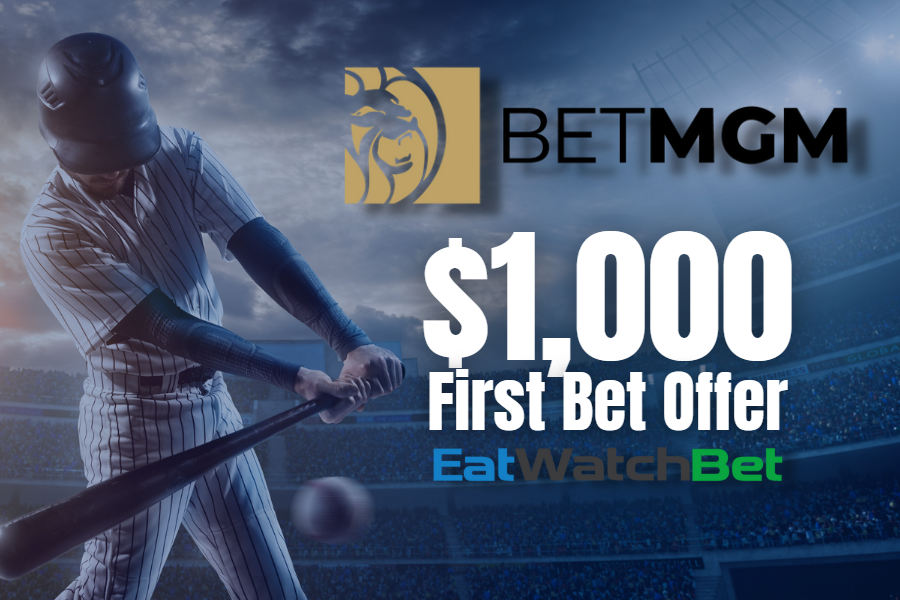 What Bonus Offers Will Be Available in Maine?
Though we don't know what type of bonus offers will be available whenever Maine goes live with sports betting, the following list contains some of the most common new player bonus offers in the industry. Whichever sportsbooks win the four available skins will likely offer one of these below:
Pre-Registration Offers
The latest states to legalize sports betting, like Louisiana and New York, offered some lucrative pre-registration offers to prospective customers. We don't know if operators in Maine will do the same, but if they do, these are the best way to get free cash before the official launch day.
Deposit Bonus Offers
Industry giants like FanDuel and DraftKings are known for offering this type of bonus to new clients. Basically, the sportsbook will match a portion of your initial deposit for up to a certain amount. For example, the current DraftKings deposit bonus offer maxes out at $1,000.
Odds Boost Offers
Odds boost bonus offers have become all the rage of late in the sportsbook industry. This is where you bet a set amount of money to receive a certain amount of bonus funds. For example, the current offer from BetMGM pays out $200 on your first $10 wager, as long as either team in the game hits a home run!
Risk Free Bets
Risk-free bets are extremely popular amongst sportsbooks right now. In fact, the current offers from Caesars and PointsBet are risk-free bet promos. These range from $1,500 to $2,000 and include a full refund if your first wager loses. In most cases, the refund is paid as a site credit that must be used at least once before it can be withdrawn.