2023 will be an interesting season for the NL West, with the crown up for grabs more than ever as the Dodgers enter a "rebuild." Can the Padres live up to the hype? Is something brewing in the desert? This article will take a look at the division and highlight a few ways to attack the market.
Before we dive into the teams, take a look at the divisional odds…
Current Odds to Win 2023 NL West
Latest Odds from DraftKings SportsBook
| Team | Odds |
| --- | --- |
| Los Angeles Dodgers | -110 |
| San Diego Padres | +120 |
| San Francisco Giants | +950 |
| Arizona Diamondbacks | +4500 |
| Colorado Rockies | +18000 |
Featured Sportsbooks to Bet 2023 MLB Futures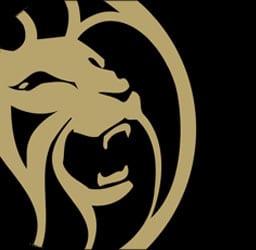 $1,000 First Bet Offer
Use Promo Code: EWBET1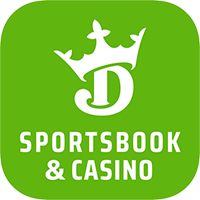 Bet $5, Get $150 in Bonus Bets
If Your Bet Wins
Should the Dodgers be the Favorite?
The Los Angeles Dodgers have been the class of the National League West for the past decade, winning the division 9 out of the last 10 years. They are once again the favorite to win the division, but I'm not too quick to call them a deserving favorite.
When talking about a future, especially a divisional outcome, laying juice over the course of 6 months can't be the best use of your capital. I'm surprised to see bookmakers putting -110s or worse out there for the Dodgers in what could be a long year for the team.
If you've read our AL East preview, I find the Dodgers in a similar position as the Yankees. Although they still project as the top team in the division, they haven't made the improvement we're used to seeing from this ballclub.
Injuries have played a big role with the team, losing Gavin Lux in Spring Training to a torn ACL. As the Dodgers starting shortstop, this put a wrinkle in their plans, forcing Miguel Rojas into the starting role, while he might be better suited as a utility man. The Dodgers will likely roll out their lineup as follows:
RF Mookie Betts
1B Freddie Freeman
C Wil Smith
3B Max Muncy
DH JD Martinez
LF David Peralta / Chris Taylor
CF Trayce Thompson
2B Miguel Vargas
SS Miguel Rojas
This Dodgers lineup lacks the star power of years past and has all question marks after Max Muncy. What type of production are the Dodgers expecting to get out of their pair of 35-year-old outfielders/ DHs, Martinez and Peralta?
Both are coming off of down years, and while they were once regarded as power hitters, their numbers don't suggest that they are actually deserving of that title at this stage of their careers. The combination of Thompson, Vargas, and Rojas feels like a solid bench rotation rather than the starting alignment up the middle for this team.
Looking over at the pitching, the Dodgers are once again struck by the injury bug. They'll start the season without Walker Buehler, Tony Gonsolin, Daniel Hudson, JP Feyereisen, and Blake Treinen. Despite Clayton Kershaw's talents, he's no longer able to anchor a rotation at this stage of his career.
Dustin May and Julio Urias will have a tall task ahead of them to eat up innings for this team and avoid what could be a shaky bullpen. A saving grace for the Dodgers' pitching staff is their organizational superiority when it comes to developing pitching.
The Dodgers will get the most out of veteran signings like Noah Syndergaard and have the ability to develop and bring up some of the depth waiting in the wings (Michael Grove, Bobby Miller, Gavin Stone).
The saving grace for the Dodgers is that they're always buying. I can't see how laying -110 for this team to win the division makes sense, but if they have the slow start I would expect them to, you might see this number become playable.
It's a long baseball season, and if the Dodgers' number gets out of hand when they are on the cusp of health and approaching the trade deadline with purpose, I'd be willing to take another look at the Dodgers to win their 10th divisional crown in eleven years.
Is Slam Diego in full effect in 2023?
The Padres will have the best or second-best lineup in all of baseball when they have all their pieces together. That being said, they aren't without their question marks. The biggest one is Fernando Tatis.
Once Tatis returns from the back end of his PED suspension, this Padres lineup will be downright scary. That's if Tatis is himself. I still have concerns over his shoulder injury and am not sure he's going to step right back into MVP form.
Despite this concern, the Padres will still wield out superstars Juan Soto and Manny Machado, as well as extremely capable hitters in Bogaerts and Jake Cronenworth. I love their sneaky veteran signings of Matt Carpenter and Nelson Cruz.
Despite being up there in age, both hitters can swing for the fences with low expectations in a well-protected San Diego lineup. I especially think Carpenter will be a force for this lineup after reinventing his approach with the Yankees and focusing on pulling the ball for power.
Where I have questions about this San Diego team is the pitching. They are going to open with a six-man rotation and give Darvish some time before making his first start of the year. Blake Snell has yet to prove that he's capable of maintaining his elite level over the course of an entire season and is entirely too inconsistent to anchor this rotation.
Despite his win totals, I'm not a fan of Michael Wacha, as he consistently gives up too much hard contact without elite swing and misses in his arsenal. This feels like an implosion waiting to happen. The Padres could use Seth Lugo as a swing starter or continue the attempt to transition him into a full-time starter after two solid years of relief work for the Mets.
After that, Nick Martinez has never had the chops to make it as a starting pitcher in the majors. I'm not sure why the Padres are hoping that 2023 will be any different. This rotation will get a boost, however, when Joe Musgrove returns from his toe injury, and the bullpen will have relief when Drew Pomeranz and Robert Suarez eventually get healthy.
Best Bet to Win NL West: Padres +130 (BetRivers)
Despite my concerns, I think the Padres are a few pitching acquisitions away from being one of the best teams in baseball. I think they should currently be favored to win the West and find value in numbers as low as +130.
That being said, I think the Padres could also start off slow with their pitching question marks. Before Musgrove and Tatis return, you might get a little more value on this number. +130 is playable today, but I'd love anything higher than +150 if it pops up later in the season.
Can the Diamondbacks be good?
The short answer to this question is yes. But let's temper expectations. To say that 'Zona has a long way to go would be a gross understatement.
The Good: Offense
This offense in Arizona can sneakily be quite good despite its reliance on young hitters. As seen in our NL Rookie of the Year write-up, I think Corbin Carroll is good chalk to win the award, and he'll be in for a big season leading off for Arizona.
Although they traded Dalton Varsho, who was proven at this level, catching prospect Gabriel Moreno is no slouch. With Carson Kelly injured to start the year, I think Moreno will have a great opportunity to show the plate discipline and hitting ability he flashed in the minors for Toronto.
Veteran additions of Lourdes Gurriel and Evan Longoria will give the lineup some right-handed pop to complement the slew of young left-handed hitters the Diamondbacks will roll out (Carroll, Jake McCarthy, Alek Thomas). Ketel Marte and Christian Walker still anchor this lineup, giving it quite a bit of balance and power.
Although you might not recognize any stars in this lineup, it has the potential to be quite good in a friendly hitting environment in Arizona. An understated aspect of the team will be the speed that the Diamondbacks will bring.
With the new rule changes in MLB (pitch clock and larger bases), we're expecting teams to be more aggressive on the basepaths, and steals should be up in 2023. I think the Diamondbacks are in a prime position to take advantage of that, given their lineup construction.
The Bad: Starting Pitching
After Zac Gallen and Ryne Nelson, there isn't really a player I'm looking forward to watching pitch in 2023. At this stage of their respective careers, Madison Bumgarner, Merrill Kelly, and Zach Davies are, at best, innings eaters and at worst, 5.00+ ERA starters.
I think the pitching and poor bullpen will lose the Diamondbacks a lot of games and play them out of potential wins throughout the year. However, given that the team is still rebuilding, I think by midseason, we'll see some more interesting arms come up in Brandon Pfaadt, Blake Walston, or Slade Cecconi.
It's unfortunate that Corbin Martin will miss the entire season after a Spring Training injury, as I was curious to see if the once highly touted prospect could bounce back from a poor showing in 2023.
Best Bet: Diamondbacks OVER 75.5 Wins -105 (DraftKings)
The young arms that could come up for Arizona would be an upgrade over the veterans in place right now, and I think this roster will sneak up on teams. With their solid lineup, I can see the Diamondbacks projected similarly to the 2022 Orioles, with their offense arriving a year early in their rebuild. For these reasons, I'm going over their win total of 75.5.
The Rest of the Story in the NL West
Now that we've covered our 3 favorite teams in the division, it's time to take a look at the 2 potential bottom dwellers. We're expecting 2023 to be a long season for folks in San Fran and Denver.
San Francisco
The Giants are projected to be better than the Diamondbacks, and I'm not quite sure why. This team has a high floor, given the veteran players in both the rotation and the lineup.
I think both Michael Conforto and Mitch Haniger can perform well in this lineup if they can stay healthy. (Haniger is already starting the year on the IL). I think the Giants play well within their win total and see no value in them making much noise in the NL West.
They could end up being better than the Diamondbacks, but I view the variance on their win total outcomes tighter. There's not much to see here unless the Giants plan to call up and start both Marco Luciano and Heliot Ramos.
Colorado
The Rockies have felt like they're in a never-ending rebuild since the Troy Tulowitzki days. The Rockies will finish last in the division and will contend with the Nationals and Athletics for the worst record in baseball.
Because of the thin air of Coors field, we could see established hitters like Kris Bryant, Ryan McMahon, and CJ Cron put up good numbers in 2023. Outside of them, there's not much to look forward to in Colorado.
38-year-old Daniel Bard has made the full comeback as a major leaguer and looked capable in the WBC. He'll be in line for a few saves on a Rockies team that will struggle to eclipse 70 wins.