The National League Rookie of the Year race has started with some early heat, as injuries and top prospects have forced major shifts in the betting markets before spring training has even come to a close. Similar to our strategy in betting the MVP market, we are not only looking at stats to find value in the number but trying to handicap the voters who decide on these awards.
In recent years, the rookie of the year has become an offensive-focused award. In 2022, Michael Harris was more than deserving of the hardware he took home, but it was notable that the voting between him and teammate Spencer Strider wasn't really close.
Only four of the last twenty rookies of the year across both leagues have been pitchers, not counting dual threat Shohei Ohtani. Whether this is caused by teams having a tendency to protect young pitchers, or just a voter's tendency to favor offensive statistics, it will take an especially great number to take a shot on a pitcher to win this award in 2023.
Featured Offers for 2023 MLB Futures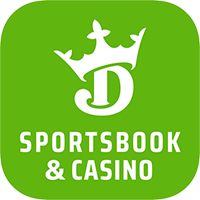 Bet $5, Get $150 in Bonus Bets
If Your Team Wins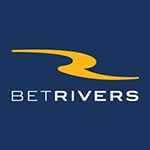 Get Up to a $500 Bonus
No Code Needed
Let's take a look at the current odds from the fine folks over at DraftKings Sportsbook.
2023 NL Rookie of the Year Odds
Latest Odds from DraftKings SportsBook
| Player | Odds |
| --- | --- |
| Corbin Carroll | +380 |
| Jordan Walker | +500 |
| Miguel Vargas | +550 |
| Kodai Senga | +950 |
| Andrew Painter | +1100 |
| Ezequiel Tovar | +1100 |
| Cade Cavalli | +1200 |
| Matt Mervis | +1500 |
| Elly De La Cruz | +1500 |
| Francisco Alvarez | +1800 |
| Brett Baty | +1900 |
| Spencer Steer | +2000 |
| Sal Frelick | +2200 |
| Garrett Mitchell | +3000 |
| Michael Busch | +3500 |
| Matthew Liberatore | +4000 |
| Kyle Harrison | +4000 |
| Bobby Miller | +5000 |
| Ryan Pepiot | +5000 |
Favorites to Win 2023 NL Rookie of the Year
The cat is out of the bag on Cardinals sensation and MLB #4 prospect Jordan Walker. Walker is now the betting favorite at some shops or a close second to Diamondback's Corbin Carroll.
Walker has a ton of momentum, and his number has gotten steamed. There were numbers as high as 14/1 available during the winter and +900's before Spring Training started. With the biggest number available that I've seen being +500, I'm now looking away from Walker.
Let's be clear, Jordan Walker will be good at the major league level. As we've seen early in Spring Training the power should effortlessly transition to the major league level. Walker has come up as a third baseman but has been comfortable transitioning to the outfield as he's blocked at either corner on the Cardinals by Nolan Arenado and Paul Goldschmidt.
At a number like 14/1, you had the opportunity to bet on some upside with Walker. Now, with numbers as low as +400, you introduce much more downside to your wager. The biggest question with Walker will be: Are the at-bats guaranteed?
We'd be expecting the Cardinals to make Walker forgo a triple-A season, go straight to the majors, and perhaps not be an everyday player. Without an injury, I'm not sure that's a given, as it wouldn't be surprising if St. Louis would prefer for the 20-year-old to play every day.
That being said, Walker isn't blocked by world-beating players for at-bats on this Cardinals team. In the corner outfield spots/designated hitter roles, they are slotted to roll out Dylan Carlson, Lars Nootbar, and Juan Yepez. It's not hard to imagine Walker being a better hitter than all three of these players, but it becomes more difficult to expect him to do it in his first taste of major-league action.
With all of Walker's power will come swing and miss with his game, and I'm not sure that the Cardinals will be able to slot him high up in the lineup even if his power numbers suffice. I think you have a much more interesting case to bet on Walker if he doesn't make the roster out of the gate and he gets a call-up in mid-June to play every day.
Best Bet: Corbin Carroll +500 (Caesars)
Also, at the top of the betting boards, we find Arizona Diamondbacks' Corbin Carroll. Carroll was the mainstream pick by all the analysts to win this year's rookie of the year. Yet now, the narrative has shifted.
When Corbin Carroll was priced up at 3/1, and everyone was talking like it was his award to lose, I didn't find any value in the number. Now, as liabilities may have shifted, and as the hype surrounding Jordan Walker has forced bookmakers to adjust their lines, I think we're finding value in Carroll.
This is the consensus #2 prospect in the majors. While Carroll doesn't have nearly as much pop as Jordan Walker, he is still considered a five-tool player. Carroll has excelled at every level in the minor leagues, with the ability to hit for both contact and power.
Notably, Carroll has shown strong plate discipline in the minor leagues, and the Diamondbacks are hoping this translates to the major league level, as he's expected to be their opening-day leadoff hitter. With Carroll and Walker's futures being so close in price, this will truly separate the two in 2023.
There may not be a place for Walker on the opening-day roster, but nonetheless, a place for him to hit at the top of the lineup every single day. If Carroll's pedigree translates strongly into major league success, he should stick atop Arizona's lineup and should be due for at least 550 at-bats.
A 20/20 season is not out of the reach for Carroll, and I expect him to clear 70 RBIs in what could end up being a sneaky-good Arizona lineup. Carroll should provide some defensive value in left field as well, which will bump up his overall WAR. Shop around and find Carroll at 5/1 on Caesar's. That's the lowest price I would take on him.
Players to Avoid for 2023 NL Rookie of the Year
While most sports betting articles focus only on best bets, I also like to include a few players to avoid betting on. A hidden key to handicapping success is figuring out which teams or players to cross off your card. The following 3 players are all highly talented, but I couldn't find any value at their current prices.
Ezequiel Tovar
Tovar is a spectacular defender at shortstop and is deserving of the starting role on a weak Rockies offense. Despite his defensive ability, Tovar is too light with the bat to contend for this award. He's hit above .300 at the Double-A and Triple-A levels without much power and struggled with his cup of tea at the major league level in 2022.
Tovar doesn't have the plate discipline to warrant a spot at the top of the Rockies order and will stay there unless he's able to hit above .300 again. His price is too short and is based solely on opportunity.
Miguel Vargas
Vargas is a patient hitter who is deserving of his everyday role. Similar to Tovar, I think this number is just based on his opportunity to start day one.
Due to injuries in the Dodgers organization, Vargas' job shouldn't be in jeopardy any time soon, whether or not the Dodgers believe he is the long-term answer for them at second base. I don't think Vargas has the pop to contend with Corbin Caroll or Jordan Walker for this award and shouldn't be priced so close to them.
Kodai Senga
Senga is a great addition to the Mets organization, and his success in Japan should translate well at the major league level. However, as is the concern with many Japanese pitchers, will be his adjustment to the major league schedule. With Senga as the #3 starter, I think he'll be overshadowed by all the star power in New York.
While he might reach double-digit wins, I don't think his underlying statistics will be supportive of the award. He's struggled with his command a bit in Spring Training, and I'd be very curious to see how deep into games Senga will be throwing come August.
Best Longshot: Michael Busch +4200 (FanDuel)
Michael Busch is in a similar position to Miguel Vargas, where an injury on the Dodgers has forced his name into consideration for a spot on the major league roster. Different from Vargas. However, Busch doesn't have guaranteed playing time on day one.
Another thing that could hold Busch back is his lack of defensive versatility. Although he came up as a second baseman, he probably profiles better as a corner outfielder or a first baseman. Looking at this Dodgers roster, outside of a top three of Mookie Betts, Freddie Freeman, and Will Smith, they are incredibly thin.
The Dodgers are always in win-now mode, and if Busch is hitting well, the Dodgers will force his bat into the lineup. Busch has the power and walks numbers to hit in the strong side of a platoon for the Dodgers in 2023. If given the opportunity, Busch has a lot more pop than Vargas and should put up a far better offensive season.
If a rookie succeeds in LA, I think Busch will be the one, and 42/1 is a great number, given some of the uncertainty around his playing time. Should he stick as a DH or left fielder by June, this number should come crashing down as Busch could easily cross the 20-home-run plateau.