Game 4 was a defensive struggle with only 4 goals scored in regulation. Oddly enough, the scoring looked to be out to a furious start with Anthony Cirelli lighting the lamp just 36 seconds into the game for Tampa. However, that would be the only goal scored in the 1st period.
Nathan MacKinnon scored his 12th goal of the playoffs on the power play for the Avs and just 5 minutes later, Victor Hedman answered with a goal of his own. Colorado knotted things at 2 on Andrew Cogliano. Unfortunately for us Lightning backers, Nazem Kadri ended things after 12 minutes of bonus hockey, albeit on a missed too many men on the ice penalty.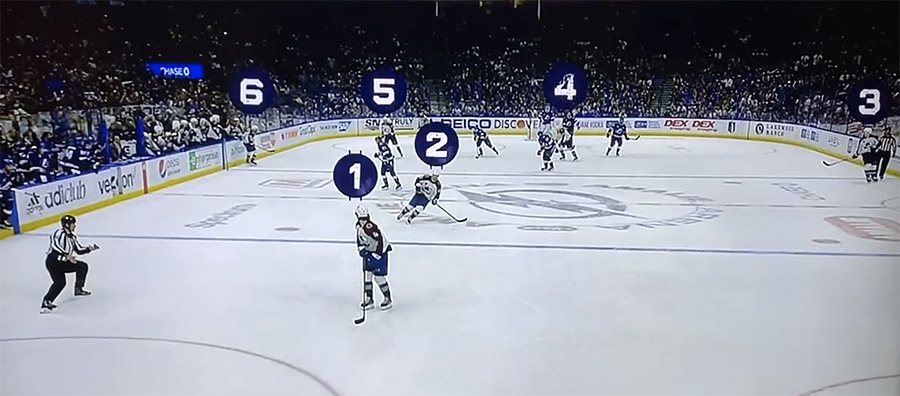 Live Odds for Game 5 of the Stanley Cup Finals: Lightning at Avalanche
The books clearly think Colorado takes care of business and ends the series tonight. The Avalanche are a -174 moneyline favorite, with the Lightning juiced at just -164 on the puck line. The total is set at 6 again for game 5, with the juice on the over. Here is a look at the best available odds for both sides and the total:
Live Odds for Lightning vs Avalanche: NHL Stanley Cup Finals Game 4
Best Bet for Game 5: Colorado Avalanche 60 Min Line
Best Available Odds: -110 at DraftKings
Colorado has got to smell blood in the water with the series being 3-1 in their favor and on home ice. They are 2-1 in closeout games this postseason with the lone loss coming at home to the Blues in round 2. This Avs team just finds ways to win, whether it's an offensive onslaught like in Game 2 when they won 7-0; or in a tightly contested one like last game. We expect the Avs to handle business here in Game 5, at home, and do so in regulation.
---
Colorado Avalanche OVER 3.5 Goals
Best Available Odds: +110 Dratkings
The Avs have averaged 4.6 goals per game in their 3 closeout games in these playoffs. That is just a slight tick above their goals per game average throughout the playoffs which has been 4.5. It has now been 2 games since they scored over 3.5. This will be the game where they explode offensively again and score above their average.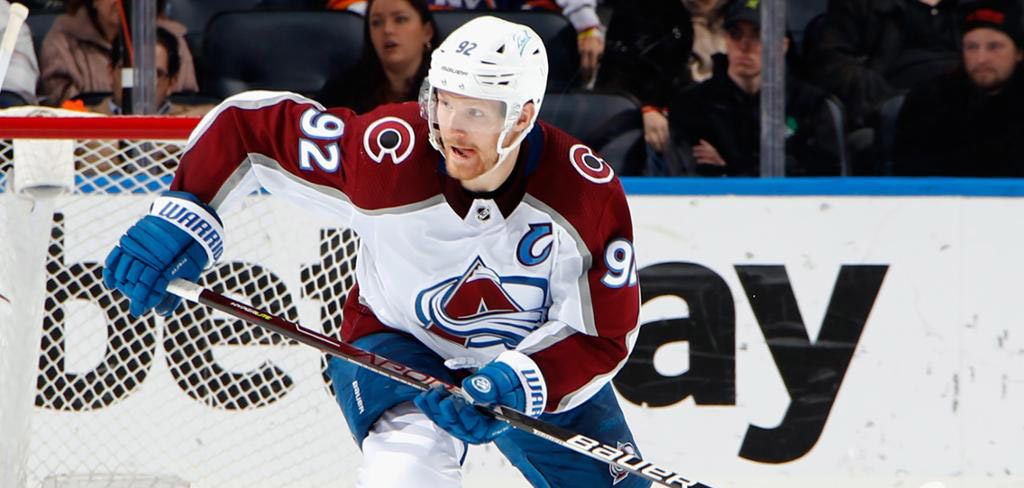 Stanley Cup Game 5 Player Prop Picks
Our perfect streak for Stanley Cup props came to an end in game 4 as Stamkos failed to light the lamp, while Hedman scored but failed to register an assist. Corey Perry did cash with over 1.5 SOG. We'll look to get back on track in game 5 with two props we think offer great value for tonight's matchup:
Erik Johnson UNDER 1.5 Blocked Shots
Best Available Odds: -120 at Draftkings
Johnson is averaging 1.8 blocked shots per game over his last 10. He is coming off a 3 blocks night in Game 4. We expect him to cool off a bit as he has done following every game he has reached 2 or more blocked shots in his last 10-game stretch. He has yet to have back-to-back games with 2 or more blocked shots. This trend continues Friday night.
Gabriel Landeskog Anytime Goal
Best Available Odds: +190 Draftkings
Landeskog has 11 goals in 18 games this postseason. He failed to notch one last game after scoring twice in the previous game. 8 of his goals have been scored off of 1 day of rest and that is exactly what he will be working with in Game 5. We expect him to get one in this close-out game as he did in the previous series' final game.