Game 4 of this series played out just as we expected. The Lightning scored in each period and allowed our TB in regulation ticket to never be a sweat. We did mention a sprinkle on the puck line at +150 would not have a been a bad idea and if you did that, you cashed easy as well.
Unfortunately, Stamkos fell one shot short of the over we were after and Hedman was unable to pick up a point on the power play. All in all, we are 3-0 on our game picks in the Conference Finals. We will look to make it a sweet 4-0 on Thursday night.
Odds for Game 5 of Lightning vs Rangers
Andrei Vasilevskiy was sensational last game stopping 34 of the 35 shots he faced. He will surely be tested in this game in New York where he allowed 9 goals in the 1st two games of the series. If the Rangers can pepper him like they did in games 1 & 2, they have a strong chance at regaining the advantage in this series.
Live Odds for Lightning vs Rangers: NHL Eastern Conference Finals Game 5
Best Bet: Rangers +110
The oddsmakers are once again doubting this Rangers team, making them underdogs at home. We believe the Rangers will use this as motivation again and find their comfort zone on the offensive end. Mika Zibanejad needs to step up and be the player that helped his team get out to a 2-0 series lead. We expect him to do just that and help life the home dog Rangers to victory.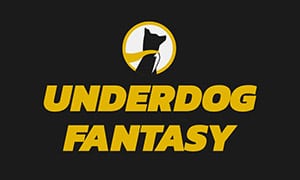 Both Teams to Score in 1st Period
Best Available Odds: +220 DraftKings
We think the value here is too much to pass up. In games 1 & 2 in New York, both teams did net a goal in the 1st period. Sure, the safer play is to just take over 1.5 at even money just in case one team gets both goals, but that isn't nearly as fun. That being said, do yourself a favor and back up your play here with that over.
Mika Zibanejad Over 2.5 Shots on Goal
Best Available Odds: -132 at FanDuel
Mika has gone over this total in 3 of 4 games in this series. Game 2 was his only sub 3 shot game (2). The focus will be getting shots on net in this game like they did in the previous 2 home games. Mike will be involved in the offense early and often.