Just as we did with Game 2 of the Western Conference Finals, we will do the same with Game 2 of the Eastern Conference Finals. Just like the WCF's 1st game, game 1 of this series was a high scoring affair. Bettors hit the over prior to the end of the 2nd period and the dogs were barking as the underdog (+130) Rangers took a 4-2 advantage into the final period.
Filip Chytil scored his 6th and 7th goals of the playoffs in the 2nd period. Mika Zibanejad led the Rangers with 7 shots on net and picked up a goal and an assist in the opening game of the series. For the Lightning, Steven Stamkos did the same with one less shot on net.
Defensively, the Rangers' Igor Shesterkin put up his 3rd straight 37 save game to go along with just 2 goals allowed. He held the Hurricanes to the exact same line in their last 2 games and will look to be dominate between the pipes again here in Game 2. Andrei Vasilevskiy was less than stellar for Tampa Bay but will look to have a bounce-back performance in this one.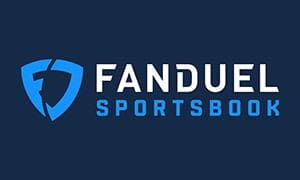 Bet $5, Get $200 Guaranteed
With FanDuel's NHL Playoffs Offer
Best Bet: New York Rangers
Best Available Odds: +112 at Unibet
We are not expecting much to change in this meeting. The Rangers seem to be the hottest team alive in the NHL right now and everyone just keeps doubting them, including the bookmakers. As our faithful readers know, we make it a point to capitalize on undervalued teams.
We are hoping to use that to our advantage by getting some plus money here on the home team Rangers. Let's keep riding the New York wave tonight!
Best Prop Bets for Game 2 of the Eastern Conference Finals
While we only found one best bet for this matchup between the Lightning and Rangers, we found three prop bets that we think have plenty of value. Here is where we are putting our prop money for Game 2:
Steven Stamkos UNDER 0.5 Power Play Points
Best Available Odds: -135 at Caesars
This is a juicy one but we believe for good reason. The Lightning have not had many power-play goals recently which obviously limits the opportunities for Stamkos to pick up a power-play point.
Stamkos does have 4 power-play points through 12 games this postseason but this game is not where he is picking up his 5th. The Rangers rank 6th in the league in killing off penalties and will keep Stamkos from getting any points while shorthanded.
Corey Perry OVER 0.5 points
Best Available Odds: +130 at Caesars
Perry picked up 40 points over 82 games this season, which is good enough for an average of 1 point for just over every 2 games. He has failed to pick up a point in his last 2 games but had previously picked up 1 or more in 3 straight games.
We believe Perry is primed to get at least 1 point here on the road against the Rangers on Friday night. This wily old veteran is simply too talented to be held down for a third straight game.
OVER 1.5 Goals in 1st Period
Best Available Odds: +100 at BetMGM
We had 2 goals scored in the 1st period of Game 1 and the early scoring should continue here in Game 2. The Rangers have gone over 1.5 goals in the 1st period in 5 straight games.
We lean a bit towards the Rangers in the 1st period but ultimately think both teams will have the chance to net at least 1 here and get our early over home. Best of luck with all your action on the ice!