Game 1 of the Stanley Cup Finals played out just as we expected. Colorado came away with a thrilling 4-3 victory in overtime thanks to a goal by Andre Burakovsky. It was just the start to the series that the Avalanche needed.
Can Tampa Bay even the series in Game 2? Or will Colorado take a commanding 2-0 lead? Let's check out the live odds and get to our best bets!
Odds for Game 2 of Lightning vs Avalanche
Colorado has been tough all year long on their home ice, which is why most oddsmakers have them as a medium-sized favorite in Game 2. PointsBet is currently offering the best price on the Avalanche at -148 while DraftKings is the best place to play the Lightning at +135.
Live Odds for Lightning vs Avalanche: NHL Stanley Cup Finals Game 2
Best Bet: Tampa Bay Lightning (+135)
Game 1 was as exciting as it gets for a 1st game of a Stanley Cup Final. The Avs jumped out to a quick 2-0 lead and Andrei Vasilevsky looked like he was about to have a repeat Game 1 performance as he had against the Rangers in the previous series.
However, Nick Paul cut it to 2-1 before 2 penalties forced Tampa to play 3 on 5 and the Avs took advantage on Lehkonen's power-play goal. Tampa dominated the 2nd period by scoring 2 unanswered goals to knot it at 3, and after a scoreless 3rd, we headed to bonus hockey. Just 1 minute 23 seconds into the OT, Andre Burakovsky buried a one-timer from Nichushkin to give the Avs the 1-0 series lead.
I was incredibly impressed with Vasilevsky's performance after giving up the initial 2 goals. I think he is firmly settled in and will be a big part of the Lightning stealing game 2. Believe it or not, the Avs actually have a better record this postseason on the road than at home.
On the road, they are undefeated and their 2 losses have both come at home. We believe the Lightning will make that a 3rd loss at home Saturday night.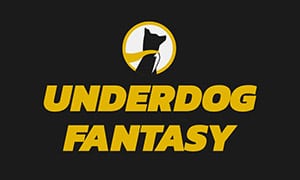 Under 1.5 Goals 1st Period (+115)
After seeing a 4-goal 1st period in the previous game, I think we see a swing in the opposite direction. The crowd was incredibly electric and the Lightning were unable to weather the storm.
Vasilevsky will be sharper in this 1st period and would not be surprised if we see a 0-0 tie after the 1st. Either way, the under 1.5 should be a good value with plus money here.
Valeri Nichushkin UNDER 2.5 Shots on Goal (+125)
Nichushkin has been on a pattern recently of overs followed by unders on this prop. In Game 1 against Edmonton he had 4, he followed that with just 2 the next game.
In Game 3 he put up 5 shots on goal and then followed that with just 2. In Game 1 he had 6, so we are riding the trend here and think he goes a little gun shy in Game 2.
Andrei Vasilevsky 35+ Saves (+105)
Vasilevsky is who we think will be the difference-maker in this game, so it only makes sense we take his over on saves. He faced 38 shots in Game 1 but was only able to save 34 of them.
We expect both the number of shots to increase and the number of saves to come very close to matching the number of shots in this one. Vasilevsky stands on his head to bring this ticket home.
BONUS Series Price VALUE BET: Lightning (+230)
Prior to Game 1, we liked Tampa to win the series but rolled the dice on letting Game 1 play out. Now that the price has increased and we believe that Tampa will take game 2 here, the price on them to win the series is likely not to increase again. We will grab them here and look for Tampa to raise Lord Stanley's cup for a 3rd straight year.