In three seasons, Chris Klieman has guided the Kansas State Wildcats to 20 wins with a pair of 8-5 records in three years. For many schools or fanbases, that would not be a reason to celebrate. But consider this: only two coaches in Kansas State history have led the Wildcats to eight wins in a single season. The other coach, of course, is the legendary Bill Snyder.
Should Klieman help the Wildcats reach nine wins or more this season, the four-time FCS national championship coach will be fifth on the all-time wins mark for Kansas State coach in only his fourth season. Just three coaches in the last 60 years have coached Kansas State for longer than four seasons.
Beyond finding the right coach, Kansas State fans should have another reason to celebrate this year. Going into the season, the Wildcats are poised for a breakthrough season with experienced and explosive playmakers on both sides of the ball. Is this the year Kansas State finally stakes its claim at the top of the Big 12?
Featured CFB Week 1 Offers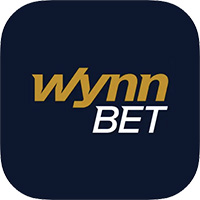 Bet $100, Get $100 Free
Use Promo Code: XEWB4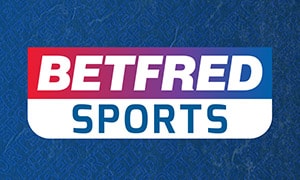 Bet $50, Get $250 Free
On Any Week 1 CFB Game
Offense
The Wildcats have turned their offense over to Kansas State legendary QB Collin Klein, naming him the offensive coordinator during the offseason. Klein accumulated over 7,200 yards passing and running the football in his career, leading the Wildcats to a 21-5 record in his final two seasons. Klein plans to install an aggressive, faster-paced offense to keep defenses off-balanced in 2022.
Klein will have a veteran QB in Adrian Martinez - a player cast from a similar mold - to run his offense. The Nebraska transfer had amassed 80 TDs and nearly 10,800 yards of offense in four years for the Cornhuskers. Martinez completed over 63% of his passes for Nebraska and accounted for over 2,300 rushing yards in his career, making him one of the most versatile signal callers in college football.
Martinez will have significant help from the skilled positions to run the Wildcats' offense. Star RB Deuce Vaughn already earned early Heisman mentions in 2022 after finishing last year with a combined 1,872 total yards and 22 TDs as a runner and receiver. Beyond Vaughn catching passes out of the backfield, Martinez will target WR Phillip Brooks (43 catches, 543 yards, 2 TDs) and the explosive Malik Knowles in 2022.
The key question surrounding the Kansas State offense is how quickly their linemen develop. Three starters are missing from the 2021 squad, but Cooper Beebe and Christian Duffie are strong anchors for this unit. The Wildcats will rely on upperclassmen KT Leveston and Taylor Poitier as both have collegiate experience to ease their transition.
Defense
A year after converting to the 3-3-5, Kansas State has the pieces to improve a defense that finished fourth in the Big 12. Pre-season All-American DE Felix Anudike-Uzomah leads a defensive line that returns two veterans in DT Eli Huggins and DE Nat Matlack. Combined, the trio recorded 25 TFLs with 15 sacks last season while garnering postseason recognition.
The linebackers look similarly situated with standout senior Daniel Green returning this fall for the Wildcats. In 2021, Green recorded 89 tackles for Kansas State, including 16 TFL with three sacks. He'll have help roaming the field with a pair of solid LBs making their return from injuries in Nebraska transfer Will Honas and junior Khalid Duke.
The secondary is the only area of the defense with uncertainty after losing four starters. Safety Kobe Savage - a JUCO transfer - looks like a safe bet to start this season. In the mix for playing time at safety are a trio of seniors: Josh Hayes, Cincere Mason, and Shawn Robinson. The corners are set, however, with both Julius Brents and Ekow Boye-Doe shoring up these positions after starting in 2021.
Schedule Analysis
The Wildcats play four of their first six at home this year, including playing host to former Big 12 rival Missouri on September 10. A trip to Oklahoma on September 24 will be their strongest foe in the first half of the season.
The four-week stretch from October 29 through November 19 is their toughest stretch with no bye dates in between. Kansas State hosts both Oklahoma State and Texas in back-to-back weeks to start the run.
The Wildcats follow that up by traveling to Baylor and always-tough-at-home West Virginia to finish the stretch. Hosting Kansas in the final week could mean the difference between going bowling or staying at home for the holidays.
Best Bet: Over 6.5 Wins
The schedule sets up nicely for Kansas State to achieve seven or more wins this season. The Wildcats should be at worst 4-2 heading into the back half of the season with wins over South Dakota, Tulane, Texas Tech, and Iowa State.
Chris Klieman's Kansas State teams always play close against stronger competition, occasionally pulling off an upset like defeating No. 7 Oklahoma in 2019. Barring a run of injuries, going 7-5 is extremely feasible with wins over TCU and Kansas expected in the second half and by winning one game during their tough four-game stretch in late October and November.