With online sports and mobile sports betting officially arriving in Illinois about 3 years ago, poker should not be far behind. That being said, at the moment Illinois residents have only one option, Global Poker. When playing on the Global Poker app, you compete in games and tournaments for prizes.
Illinois is a bit of an enigma in the poker world. With just north of 13 million residents, a strong love of poker, and laws on the books that make the game legal, one might assume that Illinois would be a mecca of world-class Poker Rooms. But that just isn't the case.
While playing Poker became mostly legal in 1986, with the passing of a Charitable Games act that allowed cash games and some tournaments under very tight restrictions, the 1991 legalization of riverboat gaming should have kicked off a golden age of poker in what is the country's sixth most populous state. But in 2023, there are just three poker rooms left in the state's 10 licensed casinos, and none could even charitably be called world-class.
And while many actual Charitable poker rooms dot the state in the backs of American Legions and tucked away in industrial parks, the general sense is that poker in Illinois never quite lived up to its reputation.
Some point the finger at the long history of home games in areas like Chicago and Joliet. Others mention the many casinos just across state lines all along the Illinois borders designed to lure people over to play. Folks even say that the sheer number of legal games just didn't allow a critical mass of players to build up in one area and create the demand that might produce a great poker room.
But the universal feeling has long been that when Online Poker finally made it to the Land of Lincoln, that the true might of the Illinois Poker scene would finally be revealed. That a slumbering giant would waken. But sadly, year after year, those hopes too have remained dashed.
Then, in 2019, a glimmer of light. Governor Prizker and the Illinois legislature decided to overhaul much of gambling throughout the entire state. They would add 6 new casino licenses, legalize sports betting, and even allow for online sports betting. But somehow the dream of Online Poker was once again left behind.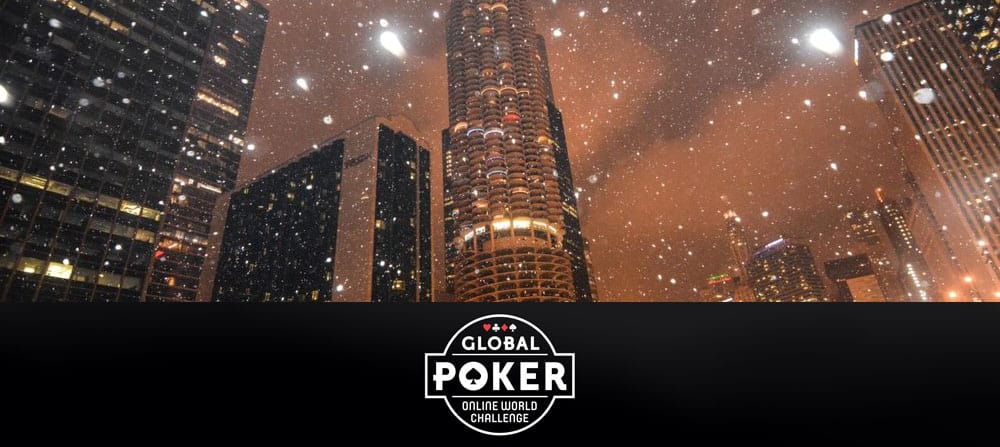 Illinois Online Poker Apps for 2023
So, almost a year after the first legal online sports bets were made, where does legal online poker stand now in Illinois? What apps are available to Illinois residents? Well, hope springs eternal... but the clock is ticking.
In what the Illinois General assembly has dubbed the Internet Gaming Act, there are the seeds of what might finally be a robust legal Online Poker law for Illinois residents. The law entitles all Illinois casinos to offer up to three skins under each of their licenses.
A skin is basically just a separately branded version of casino software. In states like New Jersey and Nevada that have already opened online gaming, not every casino offers up a skin that supports online poker. Many in fact concentrate on slots, with some online table games offerings. But the larger casinos partner with sites like BetMGM, PokerStars, WSOP, and Partypoker to offer fantastic cash games, sit-and-goes, huge tournaments, and everything else a dedicated poker player might want.
In a very forward-thinking move, the bill bakes in access to out-of-state wagers that would allow Illinois to quickly join the MSIGA. This means the state could partner with Nevada, Delaware, and New Jersey, and potentially in the near future, Michigan and Pennsylvania to offer cash games and tournaments with players from all cooperating states being pooled together. This greatly increases liquidity and builds interest in these multi-state formats.
In what is probably more of a nod to the post-pandemic crater that is the Illinois state budget than any attempt at assuaging long-suffering poker players, the bill also sets out the most ambitious rollout timeline yet attempted by any state.
They envision the Illinois Gaming Board issuing emergency rules for online gaming in just 90 days, and clearly states that the Board should draw on other state's laws and regulations when possible to jumpstart enactment of the Internet Gaming Act.
One annoying rule leftover from the rollout of Illinois online sports betting last year currently remains in the bill. And that is the in-person registration requirement for at least the first 6 months after betting starts. In essence, you would need to go to the land-based casino you wish to wager at in person in order to register to bet online for the first time.
It received lots of pushback and complaints during the initial phase of sports betting legalization, and the Governor waived the requirement for several months citing Covid concerns. So hopefully this might be left out of the final version of the bill.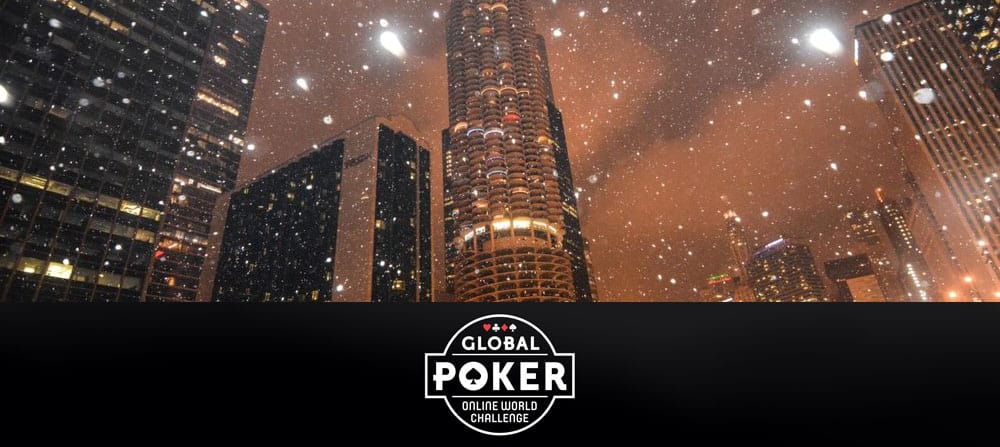 Legal, Real Money Online Poker in Illinois - When Will it Pass?
Nothing is ever a sure thing in Illinois politics, and certainly, online poker fans have gotten their hopes up before only to have the rug pulled out from under at the last minute. Still, this year is notably different due to budget concerns. Governor Pritzker is currently forecasting ONLY a $3 billion deficit, down from a $5 billion dollar estimate at the beginning of the year. So, certainly, all options are on the table.
Conservative estimates put the iGaming bill bringing in $250 million in the first year, and perhaps over $1 Billion in the first five. That's a lot of money for a cash-strapped state contemplating huge tax increases. Plus the Governor has a history of reaching out for new casino revenue in times of trouble as he demonstrated in 2019.
Still though, neither the Senate nor Assembly has yet to pass a bill and the last day of the session was just a few days ago on May 31. While it is likely that they will find common ground and send a Bill containing most of the current Internet Gaming Act on to the Governor's desk, it's certainly not a foregone conclusion.
And while Governor Pritzker is likely to sign such a bill, there's always a chance that the legislature will include something that the Governor just can't work around, and all of the promises of this unusual year will fall flat yet again.
Proponents of legal online poker in Illinois may not be drawing to an inside straight this year, but they certainly aren't holding the nuts.