Are you picking in the top three of your Underdog Best Ball league? That's a wonderful opportunity and exciting news to receive! We recommend doing a critical thinking assessment when looking at the current average draft position (ADP) of all players that are likely to be available, especially in the first five rounds.
Let's dig into strategies that can take your team to the fantasy promised land when picking at the top of your league's draft board. We'll assume you are playing in the Underdog Best Ball Mania contest and use FantasyPros composite ADP rankings for draft board guidance.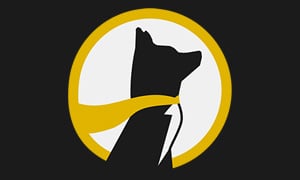 Up to 4 Free Best Ball Mania Entries
With Promo Code EWB
Jonathan Taylor is a No-Brainer If Picking First
The consensus top player across all league types and sizes seems to be Indianapolis Colts running back, Jonathan Taylor. The Wisconsin product ran for more than 1,800 yards, scored 18 touchdowns on the ground, and added 40 catches for 360 yards and two receiving scores last season. If you're picking first, Taylor has to be your guy.
In the 2-3 range, the group of players available is led by Christian McCaffrey, Derrick Henry, and Austin Ekeler at running back. Cooper Kupp, Justin Jefferson, and Ja'Marr Chase are at the top options at receiver. Depending on whether your league has two or three receiver slots, it's worth at least considering one of these elite wideouts.
All three of those top running backs have injury concerns after combining to miss 39 games over the last two seasons. The large majority of those missed games belong to CMac (23), with Henry (9) and Ekeler (7) not nearly as affected, but still worth noting. Depending on your risk tolerance and whether the league is standard, half-point PPR, or full PPR, any one of those six players is a great option on paper.
Who to Target in Rounds 2 and 3
When the draft swings back around to the end of the second and beginning of the third rounds, the top three players have to make the most of their wraparound picks. The best players likely to be available at this time include the top-ranked quarterback (Josh Allen, ADP 22.3) and the second-ranked tight end (Mark Andrews, ADP 23.3). Both positions can wait unless a top QB or TE is that important to you.
Receivers Deebo Samuel (ADP 20), Tyreek Hill (ADP 22), Mike Evans (ADP 25.7), AJ Brown (ADP 28.7), Keenan Allen (ADP 29), and Tee Higgins (ADP 30) will all be taken in this range and are ranked in the top 12 at the position. Running backs Javonte Williams (ADP 21.3), Leonard Fournette (ADP 23.3), and Ezekiel Elliott (ADP 30) are among the best options at their position. Unless you're taking Andrews, players drafting in the top three should have at least a top 5 running back, a Top 10 wide receiver, and another Top 15 running back or wide receiver by the end of the third round.
Don't Underestimate the Later Rounds
Continuing to stack skill position depth in the fourth through seventh rounds is key to cementing a team's dominance. These players include Mike Williams (ADP 46), Elijah Mitchell (ADP 47.3), Courtland Sutton (ADP 53), and AJ Dillon (ADP 57) in the round 4-5 range.
We recommend taking at least one running back in this window as the RB talent pool will dwindle quicker than receivers in later rounds. The 6-7 round swing is rife with underrated talent that consistently performs in guys like Chris Godwin (ADP 70.3), Adam Thielen (ADP 75), Dallas Goedert (ADP 75.3), and a guy we like to break out this year, Rashod Bateman (ADP 80.3).
If you can stomach it, wait to take your quarterback until at least the 8-9 round range, where signal callers like Aaron Rodgers (ADP 93.3), Matthew Stafford (ADP 95), and another breakout candidate, Trey Lance (ADP 102.7), should be available for the taking. By the end of round 9, your team will have 3-4 top 30 RBs and WRs, a top 10 TE, and a QB in the 9-12 range in terms of preseason expectations. That gives your team depth at the most coveted positions and above-average talent at the other two key offensive spots.
From there, continue to stack as much skill position talent in rounds 10-14, and wait until your final two picks to take a defense and a kicker, in that order. This will give your team a solid foundation to build from, and put you in the all-important position of having leverage when the injuries inevitably begin to stack up throughout the season. Best of luck drafting in 2022!