Selecting in the middle of your league's draft is an interesting proposition for fantasy players. Some will be disappointed to miss out on one of the consensus top running backs, while others are eager for the chance to pounce on guys who may fly under the radar. The middle-round selections provide a great opportunity to capitalize on a season in which the wide receiver position may be thinner at the top than running back in an interesting reversal of fantasy football history.
Let's dig into the group of players who will be available when picking between the fourth and eighth spots in Round 1, and how to win your league from drafting in that range. This article is based on half-point PPR scoring in a 12-team league.
Featured Fantasy Football Offers

Get a 100% Deposit Bonus
Use Promo Code: EWB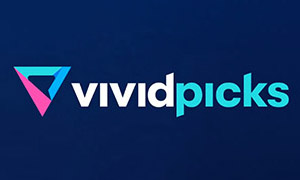 $100 Deposit Match
Use Promo Code: EWB
Jefferson, Cook, and Kamara Are Great Options In Rounds 1 & 2
After multiple rounds of mock drafts picking between the fourth and eighth spots in the first round, some names started to repeat themselves on my roster more than others. Justin Jefferson and Dalvin Cook were the two most common first-round picks. Getting one of, if not the top receiver on the board in this range is nearly impossible to pass up if the opportunity presents itself.
In the second round, Alvin Kamara was a popular option depending on where in the wide receiver pool the draft has ended up. With a possible suspension looming, Kamara carries some risk, but it's looking more likely that he'll suit up in 2022.
Michael Pittman Jr. appeared in many of my lineups along with Darnell Mooney at the receiver position. Both are the top receivers on their teams' depth charts and should benefit from the target share that comes with that distinction. Players should happily start either at the WR2 spot along with Jefferson, or both of these receivers if they went RB in the first round. More about the middle rounds a little later.
Hockenson or Ertz are Solid Middle Round Choices
At tight end, TJ Hockenson and Zach Ertz were typically available between the 8th and 10th rounds. This gives players plenty of time to stockpile receiver and running back talent without losing out on a top 10 tight end. Both Hockenson and Ertz have played in 28 of their team's last 33 games, and are proven commodities when healthy.
The quarterback position was a bit of a toss-up depending on where I took the leap. Guys like Lamar Jackson and Kyler Murray were there for the taking in the fourth and fifth round range, but not taking the bait allowed me to grab guys like Travis Etienne, Mike Williams, and Courtland Sutton who are immediate starters.
Go With RB & WR Depth Over a Superstar QB
Matthew Stafford and Trey Lance were some of the common quarterback names on these mock rosters, and both would be great additions to teams with strong RB and WR depth and a top 10 TE. It is well worth sacrificing a top 10 quarterback to accumulate 3-4 starting-level RBs and WRs.
That kind of depth is not available once the draft is complete. Quarterbacks, kind of like defenses, can be streamed if absolutely necessary.
Moral of the story when picking in this range: Take the best skill position player available for at least the first five rounds. There is value all over the place in this range, especially when teams around you are reaching for quarterbacks and leaving RB2 and WR2 players for the taking well into the middle rounds. You'll be grateful for this depth when injuries and bye weeks begin to play into your weekly lineup decisions.