This is certainly shaping up to be a stellar weekend of sports. We've got the PGA Tour at Augusta National for The Masters, the start of the Major League Baseball season, and UFC 273 in Jacksonville, Florida! The main card of UFC 273 starts at 10 pm Eastern Time on Saturday, April 9th.
The main card features four fights and culminates with an intriguing matchup of Alexander Volkanovski vs. Chan Sun Jung (The Korean Zombie). Jung is a sizeable underdog but some experts feel he has a legitimate chance of upsetting Volkanovski. For those of you who are wondering, here's how to stream UFC 273.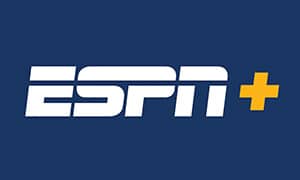 Stream the Prelims Free with ESPN+
Or Get the PPV Event and 1 Year of ESPN+ for Just $99.98
Best Way to Stream UFC 273: ESPN+ and PPV
The best way to stream UFC 273 is simple because the only way to stream it is with an ESPN+ subscription. Viewers have the choice of paying $6.99 a month or a yearly fee of $69.99. Going the yearly payment route instead of monthly will save around $14.
ESPN+ has a ton of cool features that all hardcore sports fans will appreciate. For example, ESPN+ carries exclusive coverage of PGA Tour events, out-of-market MLB games, NHL coverage, and coverage of the LaLiga and Bundesliga soccer matches. Subscribers also get access to the entire ESPN 30 For 30 lineup, which is highly entertaining.
Unfortunately, folks that want to watch UFC 273 in its entirety will have to also pay a Pay-Per-View fee of $74.99. It's kind of a hefty price tag, but consider having a few friends over to split the cost with you. Splitting up the price among five people brings the cost down to around $15 per person.
What kind of UFC 273 coverage does ESPN+ give without paying the PPV price?
Folks who have an ESPN+ subscription but choose not to pay the $74.99 pay-per-view price will still get to see a large portion of UFC 273. However, they will only be able to watch the Early Prelims and Prelims, which will air from 6 pm to 10 pm Eastern Time on ESPN, ESPN+, and ESPN Deportes. Once the main card of UFC 273 starts, only people who paid the pay-per-view price can watch.
Here is the Prelim lineup for UFC 273:
Jairzinho Rozenstruik vs. Marchin Tybura
Raquel Pennington vs. Aspen Ladd
Ian Garry vs. Darian Weeks
Mike Malott vs. Mickey Gall
Also, here is the Early Prelim lineup for UFC 273:
Julio Arce vs. Daniel Santos
Kay Hansen vs. Piera Rodriguez
Mark Madsen vs. Vinc Pichel
Josh Fremd vs. Anthony Hernandez
Aleksi Oleinik vs. Jared Vanderaa
So, as you can see, the ESPN+ subscription alone will get you 10 fights of UFC 273. That's a pretty good chunk of UFC coverage for only $6.99 per month. That's one of the reasons we highly recommend ESPN+ to all devoted MMA fans.
What does the main card look like for UFC 273?
We get it! You hate to pay the $74.99 unless you're sure to see some amazing matches. The main card of UFC 273 is fantastic, as it includes:
Mackenzie Dern vs. Tecia Torres
Khamzat Chimaev vs. Gilbert Burns
Petr Yan vs. Aljamain Sterling
Alexander Volkanovski vs. Chan Sung Jung
Obviously, the main event of the evening will be the Featherweight Championship between Volkanovski and "The Korean Zombie" (Jung). Volkanovski has only lost once in his entire MMA career and he's a perfect 10-0 since moving over to the UFC.
Jung is filling in for Max Holloway, who had to pull out of UFC 273 with an injury. Jung has won 70% of his UFC matches but has only fought six times since 2013. Though some may think that Jung is past his prime, he is only one year older than Volkanovski and has plenty of striking power.
While Volkanovski vs. Jung is the main attraction, the better fight to watch may be for the Bantamweight championship when Petr Yan takes on Aljamain Sterling. A little over a year ago, Yan lost the title to Sterling when he was disqualified. Though both fighters are the same size (5-7 and 135 lbs) and have impressive career records, oddsmakers have made Yan a heavy favorite to reclaim his title.
Another interesting matchup will be the welterweight fight between Gilbert Burns and Khamzat Chimaev. Chimaev is undefeated in his 10 career fights and oddsmakers have him listed as a heavy favorite to move to 11-0 against Burns.
However, Chimaev has had to lose quite a bit of weight to make the 170-pound limit. Will that affect his power at all? Burns may be a big underdog, but he's hungry to get another title shot after losing to Kamaru Usman a little more than a year ago. A big upset win over Chimaev would go a long way toward getting him that second title shot.
So, does the UFC 273 main card justify the $74.99 pay-per-view price tag? Absolutely! Three out of the four fights on the main card could turn out to be classics! Enjoy the action and best of luck if you have any bets.