Tiger Woods shot a 2-over par round on Friday, but remains in contention at the 2022 Masters. He currently sits tied for 19th at +1, trailing leader Scottie Scheffler by 9 strokes. Tiger will play with Kevin Kisner today.
Woods and Kisner tee off at 1:00 PM EST on Saturday and will be a featured group in the ESPN+ live coverage. ESPN+ is available on most devices and offers you exclusive, commercial-free access to featured groups, allowing you to watch every shot Tiger takes on Friday.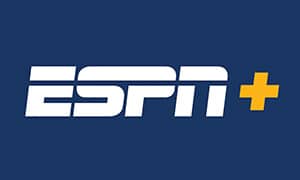 Stream the Masters Exclusively on ESPN+
Including Tiger's Complete Round on Friday
Best Way to Stream Tiger's Friday Round at Augusta: ESPN+
Want to make sure you don't miss any of Tiger Woods' rounds at The Masters? The best way to follow Tiger is by subscribing to ESPN+. For just $6.99 per month, you'll get to not only watch Woods in action, but you'll get exclusive access to every PGA Tour event as well.
Another option is to pay the yearly subscription fee of only $69.99 for ESPN+. This will save you around 20% off the monthly price option. As an ESPN+ subscriber, you'll get to see featured holes and featured groups throughout the entire PGA Tour season. More importantly, you won't miss any shots from The Big Cat at Augusta National.
Signing up for ESPN+ is quick and easy! All they need is some basic information and you'll be off and running. ESPN + can be streamed on any iOS or Android device, as well as a whole host of other devices like Roku, Amazon Fire TV, XBOX, Oculus, Facebook Portal, Xfinity, and Playstation.
This means whether you are at home or at work, you won't have to miss any of Tiger's shots at The Masters! For a whole list of golf streaming services, check out our list for 2022.
How Will Tiger's Featured Group Be Covered on the ESPN+ Stream?
Featured groups are a great way to watch your favorite golfer. You will see every shot Tiger hits during the featured group stream, and will also see highlights from other groups in between shots.
ESPN+ does a great job of ensuring you don't miss a shot by keeping the action on the screen if there are any commercial breaks, but typically, when watching a featured group, commercials are kept at a minimum and timed between holes.
If you would rather watch the main Masters feed, ESPN+ obviously has that available as well, and it is a pretty safe bet they won't miss any of Tiger's shots.
When is Tiger teeing off and who is he playing with on Saturday The Masters?
Tiger
What are Tiger's Odds to Win the Masters After Friday's Round?
Tiger's odds jumped considerably after finishing 2 over par on Friday. He currently sits at +8000 to win the tournament, but that is more of a reflection of just how well Scottie Scheffler has played.
Woods is just 4 strokes back from second place, however, barring a Scheffler meltdown, the 9-stroke difference between the two golfers may prove to be too much to overcome.
That being said, you can still bet on Woods' final positioning (top 5, top 10, top 20) as well as individual matchups with other golfers. Be sure to read our Masters live betting guide to find out how you can stay in the action this weekend.
Tiger Looking for Sixth Green Jacket
If Tiger were to win the 2022 Masters, it would be the 6th green jacket of his career. Here is a look back at his previous five wins here at Augusta:
In 1997 he won with a final score of -18.
In 2001 he won with a final score of-16.
In 2002 he won with a final score of-12.
In 2005 he won in a playoff with Chris DiMarco, with a final score of -12.
In 2019 he won with a final score of -13.