The PGA Tour's second major of the year tees off on Thursday, May 19 at Southern Hills Country Club in Tulsa, Oklahoma. Scottie Scheffler will be trying to win back-to-back major championships while Jordan Spieth is vying for the career grand slam. Even with those two massive headlines, the main attraction this week will once again be Tiger Woods.
Woods surprised some folks by making the cut at the Masters before struggling through his third and fourth rounds at Augusta National. Is Tiger healthy enough to contend this week? Golf fans will get to find out during Round 2, as Woods is paired with fellow superstars Rory McIlroy and Jordan Spieth for the 2:36 PM Eastern tee time on Friday.
Want to watch The Big Cat in action on Friday? Here's how to stream Tiger's Friday Round at the 2022 PGA Championship.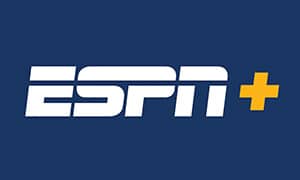 Stream the 2022 PGA Championship Exclusively on ESPN+
Including Tiger's Complete Round on Thursday
Best Way to Stream Tiger's Rounds at the 2022 PGA Championship: ESPN+
Did you happen to miss Tiger's appearance at The Masters? If so, cheer up, because you can catch every one of Tiger's rounds at the 2022 PGA Championship by simply subscribing to ESPN+. The cost is less than $7 a month and you'll receive a ton of benefits from the subscription.
ESPN+ streams all PGA Tour events during the season. This means that hardcore golf fans can finally watch the early morning portions of the 2022 PGA Championship on Thursday and Friday. Also, by subscribing to ESPN+, you'll get to see featured groups and featured holes at every PGA Tour tournament of the year.
Signing up for an ESPN+ subscription is quick, easy, and painless. After entering some basic information, you'll be able to stream the 2022 PGA Championship on any Apple or Android device. ESPN+ also works on Amazon Fire TV, Roku, XBOX, Oculus, Facebook Portal, Playstation, and Xfinity.
Will I Get To See Every Shot From Tiger With the ESPN+ Live Stream?
Yes, since Tiger Woods is the biggest name in golf, ESPN+ always chooses his group to be one of their featured groups. With featured group coverage, you get to see every shot for all of the golfers in that group. This means that on both Thursday and Friday ESPN+ subscribers can catch every one of Tiger's shots, as well as all of the shots from his playing partners (McIlroy and Spieth).
The featured group coverage from ESPN+ does a fantastic job of keeping commercial breaks to a minimum. Even during commercial breaks, ESPN+ will keep the golf action on the screen to make sure you don't miss a single shot!
What are the Current Odds on Tiger to Win the 2022 PGA Championship?
Want to place a bet on Tiger Woods to win the PGA Championship this week? The best two options before Round 2 are at DraftKings and Caesars. DraftKings has Tiger at +80000 to win while Caesars has him at +75000.
If you don't have an account at DraftKings or Caesars, be sure to sign up for their lucrative new customer bonuses. Right now, DraftKings is offering a Bet $5 to Win $150 promo while Caesars is offering up to $1,100 of First Bet Insurance! If you need any help betting the 2022 PGA Championship, check out our Best Prop Bets and Matchups.
How Many Times Has Tiger Won the PGA Championship?
Tiger Woods has won the PGA Championship four times during his illustrious career. Woods took home the Wanamaker Trophy in 1999, 2000, 2006, and 2007. The most dramatic of those wins came in 2000 when Woods defeated Bob May in a playoff to successfully defended his title.
Can Tiger shock the world and win his fifth PGA Championship this week? With access to ESPN+, you can watch all of the drama unfold in real-time!
Will Tiger Make The Cut at the 2022 PGA Championship?
Tiger Woods shot an opening-round 74 on Thursday, which puts him at +4 going into Friday's second round. At the time of this writing, Woods is currently tied for 119th place. To make the cut, players have to place in the Top 70 (including ties).
Going by this criteria, it looks like the cut after Round 2 could be around +1 or so. That means that Tiger needs to shoot at least a 67 on Friday to have a chance of making the cut. Things look bleak for the GOAT to make the cut at Southern Hills but all golf fans have learned to never doubt Tiger.
The 15-time major champion came out firing on all cylinders on Thursday morning as he made two birdies through his first five holes. However, things came unraveled for Woods during his final nine holes as he carded five bogeys during that span. The Big Cat will need a solid second round to have any chance of making the cut and playing the weekend.