The 2022 Masters is off and running! Whether at home or at work, most golf fans are watching Tiger Woods plot his way around Augusta National. Were you not able to get any bets in before The Masters teed off on Thursday morning?
Don't worry, it's not too late to get in on the action! Here's how to live bet the 2022 Masters!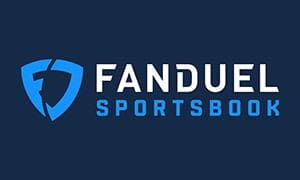 Bet $5, Get $150 Free
If Jordan Spieth, Rory McIlroy or Dustin Johnson make the cut at the Masters.
Live Betting Tips for The 2022 Masters
Live betting has exploded in popularity in recent years and with good reason. There's just something neat about being able to bet on a sporting event as it's happening. Live betting can be especially fun and profitable in golf, where the sportsbooks may over-adjust the odds after a golfer has one bad hole.
This can give you a great opportunity to bet on a golfer that you liked before the tournament started at even better odds. For example, let's say you liked Shane Lowry to win the tournament before the Masters started at +4500 odds. At the time of this writing, Lowry is +1 through eight holes and his current odds are +6600 at PointsBet Sportsbook.
There are no hard and fast rules when it comes to live betting golf, but it's always a good idea to compare the current odds with the pre-tournament odds. You don't want to live bet a golfer at +1800 if he was +15000 before the tournament started, at least not on a regular basis.
What live betting options are available for the 2022 Masters?
This is a tough question because it depends on which sportsbooks you have access to. For golf, most sportsbooks only allow live bets on who will win the tournament. However, there are some sportsbooks that offer a whole slew of live betting options like whether or not a golfer will place in the Top 5, 10, or 20.
Heck, some shops will even let you live bet each hole. Right now at FanDuel, you can bet on whether Cameron Smith or Bryson DeChambeau will win Hole 12! These types of live betting options make watching golf even more fun!
What sportsbooks offer the best live betting options for the 2022 Masters?
To be a successful live bettor, you need access to lots of different odds. That's why we always recommend signing up with as many sportsbooks as possible. This will help you get the best available number and put more money into your pocket!
To live bet the 2022 Masters, we highly recommend BetMGM, FanDuel, DraftKings, PointsBet, and Caesars. All of these sportsbooks will give you a ton of variety. For example, at FanDuel right now you can bet on whether Tiger Woods will shoot 72 or better or 73 or worse in Round 1. PointsBet even has performance props listed for each hole at The Masters!
Best of luck with all your Masters action! As usual, it will be a fun ride!