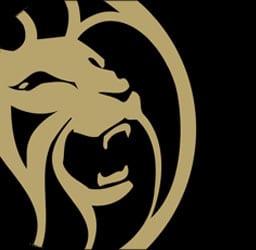 Bet $20 on Any NBA Game, Cash $100 Win or Lose!
Tonight at BetMGM
Sports bettors that have suffered through the past few weeks of the NBA season, plagued nightly by 10-15 point spreads and rest-nights for stars will finally be rewarded with the start of the 2021 playoffs tonight.
First up, the Eastern Conference play-in tournament, which features the Hornets at the Pacers (-3) and Wizards at the Celtics (-2). There is a lot to unpack in each of these games from an injury standpoint, so let's get into our favorite bets for the slate and the reasoning behind each pick.
Still not sure how this play-in tournament works? This graphic from NBA.com walks you through each team's path forward.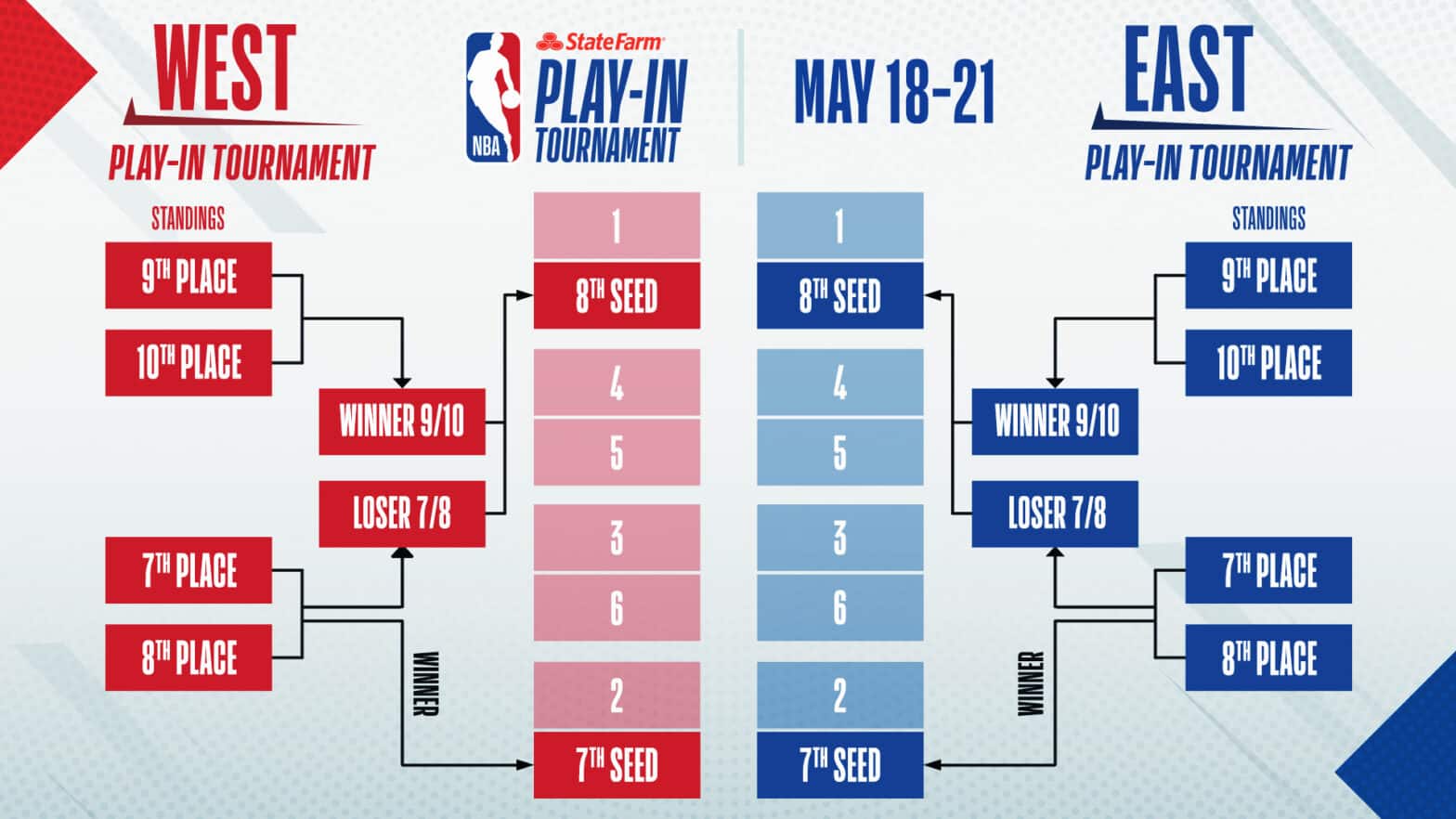 Charlotte Hornets at Indiana Pacers
Wager: Pacers | Best Line: (-3) | Best Juice: BetMGM (-108)
While the Pacers certainly have to be thankful to have this game at home, they have been miserable in Bankers Life Fieldhouse this season. Indiana went 13-23 at home and 21-15 on the road in 2021. Additionally, Indiana will be without Myles Turner again tonight, and Malcolm Brogdon is questionable to return after missing the Pacers last 10 games.
That being said, Indiana is in luck because Charlotte comes into tonight's game in even worse condition. The Hornets have lost five straight and will play without Gordon Hayward tonight. On the season, Charlotte is 9-19 with Hayward out and will have to find a win without the 12/8/6 he provided in their two wins against the Pacers this season.
We expected to be able to play the over in this one, but Vegas set the number considerably higher than expected. At 229, the current total is 14 points higher than the average total in the previous three meetings between these two teams. The under might seem to make sense, but the total has gone over 237 point in five of the last seven Pacers games.
Sometimes the most obvious bet is the right one. Charlotte has been awful lately, their only wins since April 25th have come against the Pistons and Magic. Indiana enters the playoffs in decent form, and Sabonis is playing lights out averaging a triple-double over his last 10 games. With their leading score Malcolm Brogdon finally returning, we think it's the push they need to win, cover, and advance tonight.
Here are the best odds available for each side, updated live throughout the day:

Washington Wizards at Boston Celtics
Wager: Celtics | Best Line: (-2) | Best Juice: PointsBet (-105)
The storyline here is obvious. Boston is 2-5 since the Jaylen Brown injury and their two wins came against Orlando and Minnesota. Brown averaged 26/10/3/2 against Washington this season, leaving a massive void that Brad Stevens and the Celtics have to figure out if they want to advance tonight.
That being said, things are far from ideal on the injury-front for the Wizards tonight. Washington has been awful without Bradley Beal this season, and he looked far from healthy on Sunday night. Even with Beal on the floor on Sunday, the Wizard only just found a way to get by a Charlotte team that, as we just laid out, is playing terrible basketball right now.
This one comes down to who you can trust. Can you trust Russell Westbrook in the playoffs? Do you trust Bradley Beal's hamstring? Can the Celtics find a way to win without Jaylen Brown? For us, as much as we want to join the crowd of experts pushing the Wizards moneyline, we have to back the Celtics tonight.
Boston finds a way without Jaylen Brown. With Tatum, Walker, Smart, and Fournier, they have depth on the perimeter. In fact, I think you could argue Robert Williams is the real irreplaceable piece on this roster. The Celtics were 6-8 without Brown on the season but were 7-13 in games Williams missed (29-23 with him healthy).
Give us the Celtics to cover, advance, and of course, get swept by the Nets in round one.
Use our odds checker to shop live odds from every major US sportsbook from tonight's matchup:

Bonus Prop Bet of the Night: Kemba Walker Over 24.5 Points (-112)
PointsBet currently has Kemba Walker's points prop at 24.5 with -112 juice to the over. With Brown out tonight, in a must-win situation, we think Walker shows up and covers this number.
Walker has averaged 29.5 PPG in the last six games Brown has missed and none of those games were in this friendly of a matchup. He has seen his usage rate jump from 25 to over 30 in games Brown has missed, and his field goal attempts jump from 14 to 19 per game. Washington is giving up the third-most PPG to opposing shooting guards, and also plays with the league's highest pace of play.
The other thing to keep in mind here, assuming Marcus Smart draws the Westbrook assignment, is that Beal is playing hurt. While he will still have plenty of usage, this shouldn't be nearly as tough of a matchup as it would be if Beal were 100%.
Browse Latest Articles