Game 2 of the NBA Finals was a fascinating one for any basketball fan. The Bucks made a few key adjustments and they did look very good overall – which certainly helps their outlook down the line – but they still ended up falling short in the end, despite a magnificent 42-point performance from Giannis Antetokounmpo.
The teams have Friday and Saturday off and Game 3 will be played in Milwaukee. It is a must-win for the Bucks and we should see an all-hands-on-deck approach by Mike Budenholzer. Use the live odds checker below to find the best line available on each side of the NBA Finals game 3.
Best Odds for Milwaukee Bucks at Phoenix Suns - 7/11/2021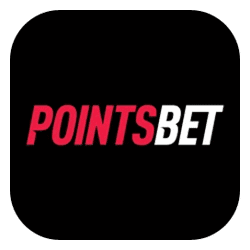 Bet $10, Get $125
If Either Team Makes a 3! Use Code GOODFOOD
Phoenix at Milwaukee – Pick: Milwaukee –4
Only two days removed from his return from injury, Giannis Antetokounmpo played 40 minutes and finished with 42 points on 15 of 22 shooting (68.2%) from the field. Giannis also had 12 rebounds, 4 assists, a steal, and 3 blocks. Free-throw shooting was mediocre at 11/18, but Giannis only had 3 total turnovers, which is extremely efficient for someone that had 22 field goal attempts.
Giannis put up 20 points in the third quarter of the game. It was the first time any player had 20 or more points in a quarter of a Finals game since Michael Jordan's 1993 Finals appearance (against the very same Phoenix Suns). The Bucks outscored the Suns in the minutes where Giannis was on the floor for the second straight game, and despite the Greek Freak playing 40 minutes, they still ended up losing this one.
On the Phoenix side, the best performances came from Devin Booker (31 points, 5 rebounds, 6 assists), Chris Paul (23 points, 4 rebounds, 8 assists), and – surprisingly – Mikal Bridges. This was the 24-year-olds best playoff showing so far as he ended the game with 27 points, 7 rebounds, an assist, and a steal. Bridges' efficiency was also great, shooting 53.3% from the field and only turning the ball over once. His shooting off the dribble is certainly improving and him being able to create his own looks will help the Suns in this series and in the future.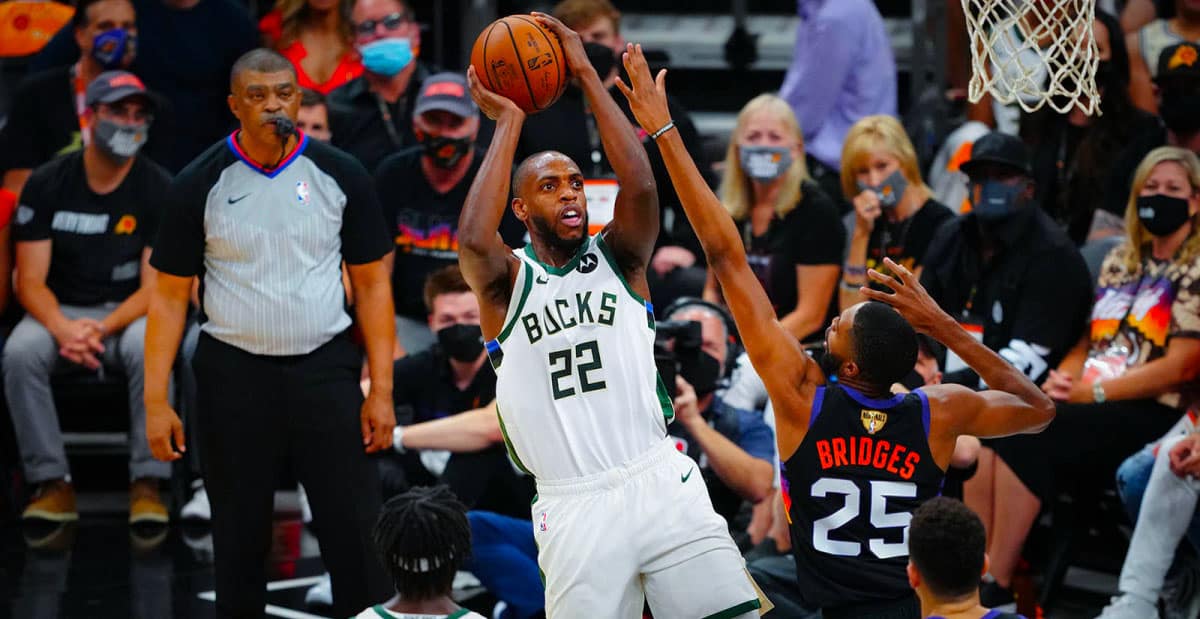 Bad Shooting Night from Middleton and Great Adjustments from Budenholzer
We went into game 2 knowing Khris Middleton was due for a weak shooting night. Milwaukee's secondary scoring option has been amazing for three straight games, but Middleton is known for being inconsistent. In Game 2, he ended up with a game-worst –15 plus/minus rating and just 11 points on 5 of 16 shooting (1 of 6 from three-point range).
Milwaukee has to hope he can get his mojo back for Game 3, as it seemed that just slightly better performance from Middleton would have been enough for the Bucks to make this one much closer.
Bucks coach Mike Budenholzer came prepared on Thursday night. Milwaukee won the rebounding game by a large margin (35.8% offensive rebounding against 31.1%) and the road team also had fewer turnovers (9.6% turnover rate against 13.8%). The Bucks were putting up 41% of all their shots from the paint (which led to their success in the Atlanta series), and while they were only shooting 60% on these, they kept Phoenix completely out of the restricted area.
The Suns only put up 20% of their total shots from within 4-feet of the rim and they only made 37.5% of these. It is extremely difficult to win a game where you are not given any easy looks close to the basket and the Suns needed a great shooting night to take the W.
Phoenix was shooting 51.3% from three-point range and the Suns shot 43% of all their shots from downtown. This was the result of Milwaukee not letting CP3 & company into the paint, and the trade-off ended up hurting them. The Suns took 2021 playoff-record 17 corner threes and most of these looks were open shots that were easily hit by their plethora of great shooters.
Milwaukee also did a great job of not fouling and generally, the defensive game plan was very solid besides the weak perimeter defense that ended up costing them the game. Brook Lopez had a better overall showing on the defensive end and he was much less of a deadweight during his 28 minutes on the floor.
We also loved that Jrue Holiday was the primary defender of Chris Paul and while Paul ended up shooting 50% from the floor, Holiday didn't allow him too many easy looks. It was just one of those days when the veteran guard hit almost every difficult shot.
Speaking of Holiday, he had another nightmare offensive game where he finished with just 17 points on 7 of 21 (33.3%) shooting. We could certainly see a better performance from him in Game 3.
Milwaukee is Almost There
Game 3 could easily be the one, where every domino falls into its place for Milwaukee. Giannis seems close to fully healthy; Lopez is playing very well and the defensive adjustments and rotations seem to be working. With a slightly better perimeter, defense and an average offensive game by either Middleton or Holiday, Milwaukee should be able to take this one at home.
Gives us the Bucks to win and cover Game 3! The Suns shouldn't be able to shoot over 50% from three-point range for the second straight game. The Milwaukee defense was good enough to win Game 2 and with slightly better shooting luck the same approach should help the Bucks to their first win of the series.
Browse Latest Articles