If you enjoy games that come down to the wire, this most likely has not been the most entertaining series for you. The average margin of victory in this series has been 15.5 points per game. This may change tonight as the Celtics visit Miami as just two-point favorites in a pivotal game 5 of a 2-2 series.
Both teams have dealt with crucial injuries during the first 4 games of this series. The Heat starters look to get back on track at home after being held to only 18 points combined and no starter in double figures. The Celtics on the other hand had 4 starters in double figures in game 4, led by Jayson Tatum with 31.
Will Jimmy Butler and the Heat bounce back at home or will the Celtics take their first lead of the series? Here are our best bets and prop bet picks for Game 5 of the Eastern Conference Finals between the Heat and the Celtics.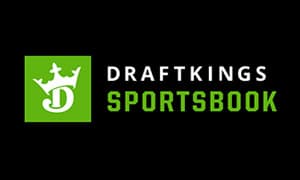 Get $150 Free with Any $5 Bet
Use code BV150 at signup.
Live Odds for Celtics at Heat
This game opened with Boston a 1.5-point road favorite, but lots of early money has pushed the line to -2 at most books. At the moment, BetMGM Sportsbook has the best available odds for Celtics (-1.5) bettors at -110.
The total currently sits at 203.5 or 204 depending on which sportsbook you check. Find live odds and the best numbers available for Game 5 of the Eastern Conference Finals below:
Live Odds for Celtics at Heat: Game 5
Best Bet for BOS at MIA: Celtics TT Over 102.5
Although the Heat have a top 3 defense in the league, their health is an issue across the board. Some of their starters and best defensive players are battling injuries including Jimmy Butler, PJ Tucker, and Kyle Lowry. On the other hand, the Celtics' top scorers look to be healthy and ready to go in game 5.
The Celtics are averaging 109.8 points per game this series against the Heat. That increases to 117 per game when playing in Miami as the Celtics have had no problem scoring on the road.
Game 5 is a crucial one for both teams so we expect a close game and fouls in the fourth quarter could help the Celtics top 103+ points. We believe this scoring success will continue in Game 5 and the Celtics will cruise past 102.5 points.
Best Player Props for BOS at MIA
This series has been blowout after blowout in the first four games. Injuries have been more prevalent in this series than any other in the entire 2022 NBA playoffs.
This can lead to more value in player props as some players will receive more minutes per game than normal, and more production as a result. Here are our 2 favorite player props for the pivotal game five between the Celtics and the Heat in Miami.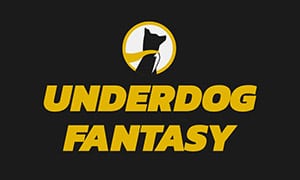 $100 In Free NBA Player Props
Use Promo Code BAR at Underdog
Kyle Lowry Over 4.5 Assists
Best Available Odds:  -125 at Caesars
Kyle Lowry has not shot the ball well since returning from injury. The Heat's point guard does not look to be back to 100% health. We believe this will force Lowry to become more of a facilitator in the pivotal game 5 against the Celtics.
Kyle Lowry is averaging 4.9 assists and has gone over 4.5 assists in three of his last 5 postseason games. During the regular season, Lowry averaged 7.5 assists per game and 6.5 assists per game against the Celtics.
We believe this line for Lowry is too low. Take Kyle Lowry over 4.5 assists Wednesday night vs the Celtics.
Al Horford Over 10.5 Points
Best Available Odds:  +100 at DraftKings
In Game 4 Horford was the only Celtic that did not score double-digit points, but he filled up the stat sheet in every other category. With the health of Rob Williams still in question, Horford should take over a larger role offensively in game 5.
Horford is averaging 12.7 points per game this postseason. His average points per game increases to 13.3 on the road this postseason.
The veteran Center has averaged 11.6 points against the heat this series. During the regular season, Horford averaged a double-double against the Heat. We expect Horford to go over 10.5 points in game 5 of the Eastern Conference Finals.