The Memphis Grizzlies will look to even the series at two games apiece after being blown out by the Golden State Warriors in Game 3 on Saturday night. Grizzlies superstar guard Ja Morant is currently listed as doubtful after a nasty collision with Jordan Poole in Game 3.
If Morant can't go, can Memphis do enough on the offensive end to pull off the upset? Or will the Warriors take a commanding 3-1 lead in the series? Here are our best bets and player props for Game 4 on Monday, May 9.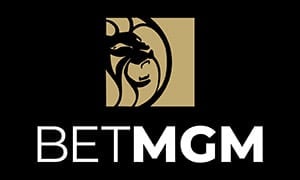 Get $200 Free to Bet on the NBA Playoffs
When You Bet $10 on Any NBA Playoff Game
Best Bet for Game 4: Grizzlies +10.5
Best Available Odds: -110 at PointsBet
We understand that the oddsmakers have to make an adjustment for Morant's likely absence, but this just feels like too many points to give a resilient Grizzlies squad. Memphis proved that they could win without Morant on the floor during the regular season as they posted a 20-5 record in the games he missed. If Morant is out of the lineup tonight, look for other guards like Desmond Bane (18.3 points per game) and De'Anthony Melton (10.4 points per game) to step up their game to help pick up the slack.
Another reason we like Memphis tonight is the spot. After getting embarrassed in Game 3 and losing by 30 points, the Grizzlies will be primed to give an intense effort on the defensive end of the floor. Memphis will also get a nice boost by getting Dillon Brooks back in the lineup tonight. Brooks was suspended for Game 3 after a flagrant foul in Game 2.
Golden State shot the lights out in Game 3 by making 63.1% of their field goals and 53.1% of their shots from downtown. Even though the Warriors have the benefit of their home rims again in Game 4, we still expect them to come back down to earth somewhat. Regression to the mean plus a more spirited defensive effort from Memphis should result in the Grizzlies getting the cover in Game 4.
Best Player Props for Grizzlies at Warriors
Our numbers showed a slight amount of value in the Over for Game 4 but it didn't quite check enough boxes to make our best bests card. However, we did find a couple of player props that are worth firing on.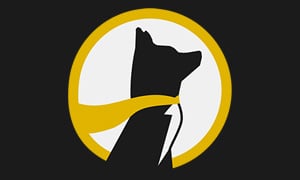 NBA Playoffs Offer: $100 in Free Props at Underdog
Use the Promo Code BAR
Dillon Brooks OVER 17.5 Points
Best Available Odds: -110 at FanDuel
We already talked about how Brooks missed Game 3 because of the flagrant foul he committed in Game 2. We are betting that Brooks come out with something to prove in Game 4. During the regular season, Brooks averaged 18.4 points per game, which shows a little bit of value on the Over.
Also, with Morant likely out of the lineup, we expect Brooks to take more shots in Game 4. Through 32 regular games, Brooks scored 18 or more points in 20 of them. Though he's only averaging 13.4 points per game during the playoffs, we expect big things from Brooks tonight in Game 4.
Klay Thompson UNDER 2.5 Assists
Best Available Odds: +100 at DraftKings
It's so good to see Klay Thompson fully healthy and back to his old sharp-shooting ways. Though he's known more for his shooting acumen than his passing skills, Thompson dished out 4 assists in Game 3. However, we don't think Thompson will be passing the ball too much in Game 4, so we'll ride with the Under.
For his career, Thompson has only averaged 2.3 assists per game. We think he tops out at 2 assists tonight. Best of luck with all of your NBA action on Monday!
Live Odds for Grizzlies at Warriors
Check out our live odds tool below for the best sportsbooks to place your bets on Game 4. If you like the Grizzlies like us, PointsBet is offering the best odds. If you prefer the Warriors, Caesars is the best spot for your action.
As for the total, Unibet is offering the best line on the Under. If you like the Over, BetMGM is the best place to bet on it.
Live Odds for Grizzlies at Warriors: Monday, May 9