Tonight's NBA Playoff action tips off at 7:30 with the Boston Celtics at the Milwaukee Bucks for a crucial game 6. The ESPN double header concludes with the Warriors welcoming the Grizzlies back to Golden State for game 6 at 10:00 PM ET.
The Grizzlies put a historic beatdown on the Warriors on Wednesday with a 39-point victory at home. The Warriors got dominated for 48 minutes in embarrassing fashion. They now have their second opportunity to close out the Grizzlies in game 6 tonight.
Will the splash brothers move on to the Western Conference Finals yet again or will the Grizzlies force a game 7 back in Memphis? Here are our best bets and prop bet picks for Game 6 of Warriors vs Grizzlies.
Best Bet for Memphis at Golden State: Warriors -5 1st Half
After getting embarrassed on the road, the Warriors will attempt to return the favor at home on Friday night. The warriors will come out aggressive on both ends of the floor early in tonight's matchup. The Warriors have shot better at home this postseason, and this will continue tonight.
The Warriors are in need of a huge bounce back game against the Grizzlies. At home, the Warriors offensive has been a lot more efficient scoring 121.5 points per game this series. We expect the Warriors offense to get back on track and take a double-digit halftime lead.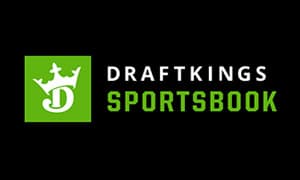 Get $150 Free with Any $5 Bet
Use code BV150 at signup.
Best Player Props for Warriors at Grizzlies
We believe that game 6 of GSW vs MEM has a lot of value for player props as the Warriors look to end the young Grizzlies playoff hopes. While there is no shortage to choose from in the pivotal closeout game, here are our two favorite props for tonight's matchup.
Andrew Wiggins Over 5.5 Rebounds
Best Available Odds:  -133 at FanDuel
Andrew Wiggins has not been the focal point on offense for the Warriors this postseason, but he has not needed to be. Wiggins has contributed in other ways, especially defensively and attacking the glass. He is averaging 6.5 rebounds per game this postseason, which is 2 more rebounds per game than his regular season average.
In 3 of the 5 games this series, Wiggins has recorded 9 or more rebounds. In a game where we expect the Grizzlies shooting to regress, we believe Wiggins will have plenty of rebound opportunities and grab 6 or more rebounds.
Jaren Jackson Jr. Under 17.5 Points
Best Available Odds:  -110 at Caesars
Jaren Jackson Jr. has been outstanding in this series on both ends of the floor. However, the Grizzlies power forward does see a dip in production on the road. This postseason, Jaren Jackson Jr. is averaging just 13.4 points per game. In 5 road games this postseason he has failed to go over 15 points in 3 of them.
We believe the defensive intensity will be too much for Jackson Jr. in tonight's game 6 matchup. Look for the young power forward to go under his 17.5 points prop against the Warriors on Friday night.