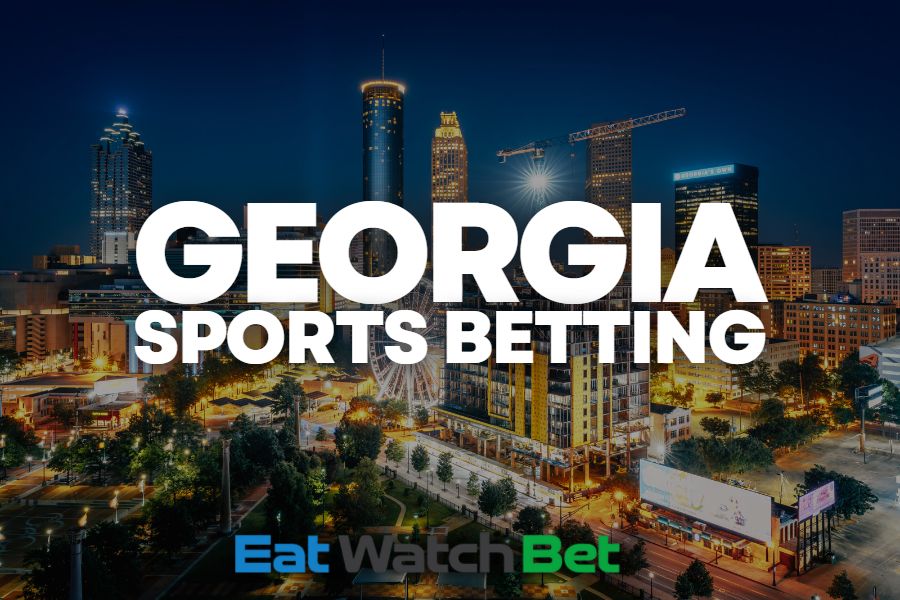 If approved by Georgia voters, sports betting in the state will be legalized and Georgians will be able to place bets on their favorite teams and athletes through various legal operators.
Sports betting will provide economic opportunities for the state and local communities, creating jobs for those currently employed in the gaming industry as well as new investment opportunities for individuals.
At this time, however, legal Georgia sports betting is still a ways off. That's not to say that sports betting in Georgia isn't making progress, it just means laws have yet to be passed to make sports betting legal in the Peach state.
What's going on with legal sports betting in Georgia?
While there isn't currently a sports betting bill making its way through the Georgia state legislature, there is plenty of discussion about what a legal sports betting landscape might look like in the future.
With neighboring states beginning to legalize sports betting and reap the benefits, many experts believe that it is only a matter of time before Georgia follows suit.
If and when any sports betting bills are passed, Georgia Sportsbooks would likely open up in 2023, just in time for the start of the 2024 NFL season. Sportsbooks would likely be operated similarly to other states' sportsbooks, with mobile apps and physical locations available across the state.
Though there are still many details to be worked out, such as taxes and fees on winnings, it is expected that legislators will introduce a sports betting bill this upcoming session.
Legalizing sports betting would bring in massive revenue.
If the state of Georgia were to legalize sports betting, it would bring in a significant amount of new revenue.
Other states that have recently legalized sports betting have seen massive boosts in their state economies, and Georgia could expect the same. This money would be used to fund public education, infrastructure projects, and other important initiatives.
For example, Arizona legalized sports betting in 2021. In the first year alone they brought in more then $24 million in taxes. That is from the $480 in revenue the sports betting sites and retail sportsbooks brought in.
Now imagine what Georgia sports betting apps could do?
In addition to providing a boost to the economy, legalized sports betting would also bring much needed jobs to the state.
Sportsbook operators would need employees to manage the books, and ancillary businesses would open up to support the industry. Even mobile sports betting platforms would bring in revenue to Georgia in the form of taxes on sports wagering.
Though there are still many details that need to be worked out before sports betting is legalized in Georgia, it looks like 2023 may be the year that finally happens.
Of course, it would be late 2023 before any sports betting bills could get passed and betting sites to get online, but the possibilities for legal betting in Georgia are certainly exciting.
With so much money to be made and an eager fan base, sports betting could soon become a reality in the Peach State.
As legislation progresses, all eyes will be on Georgia as progress continues toward potentially legalizing sports betting. If everything goes according to plan, 2023 could be the year Georgia finally enters the sports betting industry.
Georgia daily fantasy sports is another option for online sports betting.
Just because Georgia doesn't have any online sportsbooks doesn't mean you can't get in on sports betting action. Daily fantasy sports (DFS) is an option available to Georgia residents.
Daily fantasy sports is a form of online gambling that involves creating virtual teams based on real players and competing against other users for cash prizes. While DFS does not involve placing bets directly on the outcome of sporting events, it does offer some fun and exciting ways for sports bettors to place bets and win some cash.
There's always the Georgia Lottery.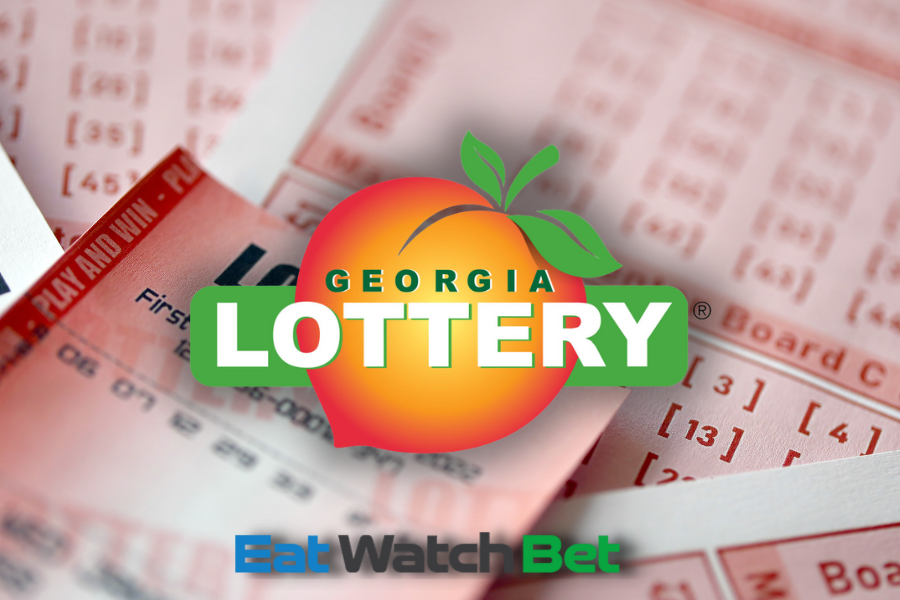 While Georgia mobile sports betting might be a ways off, you do have some other options to get your adrenaline going.
In Georgia, bingo, raffles and the state lottery are the only forms of legal gambling. Through the state lottery, people are able to buy tickets and pick numeric codes or play scratch-off games in order to have a chance at winning cash prizes.
The Georgia Lottery might not be for everyone, but it's a great way to get in on the action until betting sites become a reality.
Major sports would boost the Georgia sports betting industry.
Several major professional sports teams and college sports teams could help bolster the sports betting industry in Georgia and really generate some excitement around any sports betting bills that might make their way through the legislative process.
One major reason professional sports teams have a big impact on legal sports betting is they have deep pockets that can pay for lobbyists.
Why would professional sports teams want to legalize sports betting in Georgia?
Because they can strike deals with online sportsbooks and betting sites to promote their teams and gain additional revenue.
Also, professional sports teams can get access to customer data that would help them make more informed decisions on player contracts, marketing campaigns, and other business initiatives.
So while it may take some time until Georgia officially legalizes sports betting, having a few major pro sports teams in the state could be a major help in getting things moving.
Atlanta Braves.
The 2022 Atlanta Braves sure made a lot of noise in the 2022 MLB season and playoffs, but got knocked off by the Phillies. After taking the World Series in 2021 and going deep in the playoffs in 2022, the Atlanta Braves will undoubtedly generate a lot of buzz for any sports betting launch in Georgia.
Atlanta Falcons.
The Atlanta Falcons didn't make the playoffs in the 2022 NFL season, but they're looking to make some offseason moves to address the team's weaknesses. With the addition of a few key players, they should be contenders in the upcoming 2023 season. This could provide a great opportunity for Georgia sportsbooks to capitalize on fan excitement and make an even bigger splash with their launch.
Atlanta Hawks.
The 2022-2023 NBA season is shaping up to be a great one for the Atlanta Hawks. They're extremely competitive for a wildcard slot as we approach the playoffs in the coming months. With Trae Young leading the team, it's expected that they'll make a deep playoff run in 2023. This could provide Georgia sportsbooks with a great opportunity to capitalize on the Hawks' success and attract customers from around the state and beyond.
Georgia Bulldogs.
Coming off yet another championship season and always a powerhouse in the SEC, the Georgia Bulldogs are always in the headlines. Teams like this always help generate a good bit of excitement for sports betting sites. With Heisman-hopeful quarterback Stetson Bennett at the helm, it looks like the Bulldogs could be contenders in 2023-2024 once again.
Georgia Tech Yellow Jackets.
The Georgia Tech Yellow Jackets aren't as loved as their Georgia Bulldogs counterparts, but that's not to say they don't have a good chance to make some noise in 2023-2024. They're looking to rebound after a tough 2022 season and with the return of several key players, they could very well be surprise contenders in the upcoming year.
Georgia Sportsbooks FAQ.
With so much buzz surrounding sports betting in Georgia, it's natural that many people have questions about how it would work. Here are some of the most common questions we've seen—
Is sports betting legal in Georgia?
No, there are currently no sports betting sites that are legally licensed and regulated in Georgia. Sports betting is currently illegal in the state, but legislation is being proposed to legalize it potentially.
Are online casinos legal in Georgia?
No, online casinos are not currently legal in Georgia. However, many offshore online casino operators accept players from Georgia. While the state does not legally sanction these sites, they are still a viable option for players who want to play casino games online. We don't recommend playing at offshore casinos or sportsbooks.
Are there any Georgia online sports betting options?
None at this time. Since sports betting is currently prohibited in the state, no legal online sportsbooks are operating in Georgia. However, as soon as legislation is passed to legalize it, we expect several operators to enter the market on the day sports wagering is launched.
Is offshore gambling illegal in Georgia?
It is not illegal and Georgia sports bettors are free to use offshore online sportsbooks as they please. However, keep in mind that these sites are not subject to the same state regulations as locally operating sportsbooks. As a result, it's important to ensure you're signing up with a reputable operator before placing any bets.
When will sports betting be legal in Georgia?
We think there's a chance that 2023, possibly 2024, maybe the year that Georgia sports betting legislation makes it through. Of course, until then, you won't find legal Georgia sports betting anywhere.
Will online sports betting become legal?
With the surrounding states making a killing on online sports betting and retail sportsbooks, we think there's a good chance Georgia isn't going to want to miss out on the potential revenue. Even a single online sportsbook can bring in millions of dollars in tax revenue for the state.
Will Georgia allow betting on college sports?
That is entirely up to any Georgia sports betting bills that get passed. Some states ban college sports betting altogether, some only permit betting on out-of-state school teams, and some are open to unrestricted college sports betting. Which way Georgia goes is up in the air. Although, we would love for you to be able to wager on the Bulldogs.
Are daily fantasy sports legal?
Although there are no specific laws in Georgia regarding daily fantasy sports, sports fans can still enter contests and compete for real money rewards. Sites such as FanDuel, DraftKings, and Yahoo Fantasy Sports all accept players from Georgia, so you can still legally participate in fantasy sports contests.
Does Georgia allow horse racing betting?
Even though horse racing is legal in Georgia, betting on horse races is not allowed, and therefore no one in the state can legally place bets on horses to win, place, or show during races.
What other betting options are available in Georgia?
No legal sports wagering or casino gambling options are available in the state. However, Georgians can legally participate in daily fantasy sports contests and play the lottery. While these may not be traditional forms of gambling, they still offer residents a chance to have fun and potentially win real money prizes.
Will there be bonuses available if Georgia sports betting becomes legal?
Sportsbooks typically offer generous bonuses in every state that legalizes sports betting. Georgia is likely to be no different, and once online sports betting becomes legal, we expect there will be several bonuses and promotions available to new players.
How do I stay up to date on Georgia sports betting news?
We recommend that you regularly check our site, as we will provide updates on the progress of Georgia's sports betting legislation. You should also keep an eye on your local news outlets for any new developments in the state. That way, you'll always stay informed and have the latest legal Georgia sports betting information.
We'll keep you updated on GA sports betting.
While Georgia sports betting sites don't yet exist, we'll keep you up to date with the latest news, developments and legislation as it happens so you can be ready for when sports betting launches in Georgia.
We're just as excited as you to place bets on the Atlanta Falcons, Georgia Bulldogs, and other Georgia sports teams. But first, we need to get some Georgia online sportsbooks and that requires sports betting bills to get passed.
As any are proposed or passed, we'll have all of the latest info for you so that when the time comes, you'll be ready to start betting.