Boxing has been starving for an iconic heavyweight bout for quite some time. Thankfully, that's just what the sport is getting when WBC heavyweight champ Tyson Fury puts his belt on the line against Dillian Whyte.
Fury hasn't fought in his home country in nearly four years, so expect the sell-out crowd of over 90,000 fans at Wembley to be in a frenzy. Let's take a look at the odds for the entire card, as well as our best bet for Fury vs. Whyte.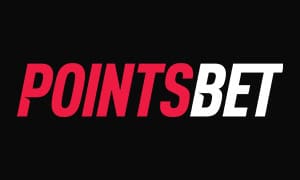 Bet Up to $2,000 Risk Free at PointsBet
Promo Code: BVIEW1 | Offer Details
Odds for the Entire Fury vs. Whyte Card
The preliminary card starts at 1 PM Eastern Time on ESPN+. The main card, which consists of five fights, starts on ESPN+ Pay-Per-View at 2 PM. Before getting to our best bet, here are the odds for the entire card from the fine folks at FanDuel Sportsbook.
Kurt Walker (-5000) over Stefan Nicolae
Royston Barney-Smith (-4500) over Constantin Radoi
Karol Itauma (-4500) over Michal Ciach
Tommy Fury (-4500) over Daniel Bocianski
David Adeleye (-4500) over Chris Healey
Issac Lowe (-132) over Nick Ball
Ekow Essuman (-1600) over Darren Tetley
Tyson Fury (-550) over Dillian Whyte
As you can see, the undercard is packed with lots of heavy favorites. One intriguing matchup involves Tyson Fury's half brother Tommy, who shouldn't have any trouble with Daniel Bocianski.
Surprisingly, Tommy Fury has a two inch reach advantage over Bocianski, even though he's three inches shorter. He has a 7-0 record and is hungry to prove that he belongs in the spotlight with his big brother. We'll pass on the insanely expensive -4500 odds however.
Best Bet for Fury vs. Whyte: Fury to Win by KO, TKO, or DQ
Best Available Odds: -140 at Caesars
For out best bet, we have to go with Tyson Fury. The 33-year old claims that he'll retire after this fight so he'll be fired up to go out a winner, especially in front of his home crowd! However, Dillian Whyte has a pro record of 28-2 and is no pushover.
These two fighters know each other incredibly well. In fact, Fury and Whyte used to be sparring partners about 10 years ago. That's probably why the two were so friendly during Friday's weigh-in.
Fury and Whyte may be old friends, but this will be an old-fashioned street fight. In the end though, Fury has too much talent. To avoid the large -550 odds, we are taking Fury to win by KO, TKO, or DQ.
Fury is 6'9" and he weighed in at nearly 265 pounds, which is 12 pounds less than the last time he fought. That shows that Fury has taken this fight seriously and that's he in pretty good shape. Fury also has an 85 inch reach, which is 7 inches longer than Whyte.
Though known for his punching power, Fury has a devastating jab that he uses to keep opponents from getting inside on him. Fury also uses a lot of head movement, which will make it difficult for Whyte to get a clear shot at him. Fury wins this one by knockout, but we aren't quite sure about the whole retirement thing.