Last Friday Night lights were very good to us. We started off with our Houston Cougars, who were trailing 29-13 with just 9 minutes remaining before coming back to win the game outright 33-32.
We followed that up with a complete no-sweat win on San Jose State -7. They blew the doors off UNLV 40-7. We have 2 plays again this Friday and will look to duplicate our performance from last Friday.
College Football Week 7 Promotions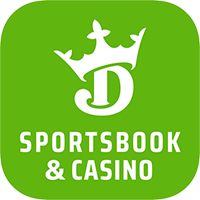 Bet $5, Get $200 Free
Use Promo Code: 200BV1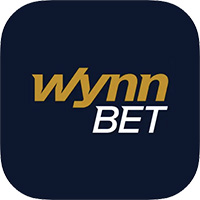 Bet $100, Get a $100 Free Bet
No Code Needed
After starting out 0-2 with losses to Delaware and Memphis, the Midshipmen got an early bye week. Since then, they have gone 2-1 with the lone loss coming to Air Force by 3 as a 2-touchdown dog. They are fresh off a 51-21 drubbing of Tulsa at home last week.
Navy is 24th in the country in rushing. That's no shock as they are an academy team and have been averaging over 230 yards on the ground per game. They haven't been great on 3rd down this season and that could be a problem in this matchup.
The Mustangs came out of the gate with 2 wins to start the season but since have dropped 3 straight to 3 good opponents. These losses were at Maryland, home to TCU, and most recently at home to UCF 41-19.
SMU boasts the 8th best passing attack right now, averaging 355 yards per game through the air. That offensive attack has led to an average of just short of 35 points per game. Tanner Mordecai has thrown 5 interceptions over his last 3 games which has led to some of their issues.
CFB Week 7: Live Odds for Navy at SMU
Best Bet: SMU -12.5
SMU is going to use its aerial attack to jump on this Navy team early. Navy, without a real threat at throwing, will have too tough of a time trying to make a comeback bid in this one.
Mordecai will be much more careful with the ball in this matchup and will continue to rack up the passing numbers. We like the Mustangs to roll and don't mind laying the big number.
Key Betting Trends for Navy at SMU:
Home team is 5-0 ATS in their last 5 meetings.
Mustangs are 9-4 ATS in their last 13 home games.
Underdog is 1-4 ATS in their last 5 meetings.
UTSA Roadrunners @ FIU Panthers
UTSA is 4-2 on the season and both of their losses have come to ranked opponents. Houston was ranked 24th when they defeated UTSA in the opener 37-35 and Texas was 21st when they defeated them 41-20.
Since the Texas loss, the Roadrunners have managed to win 3 straight games and most recently snuck by Western Kentucky 31-28. They are a top 10 team in 3rd down conversions per game and in passing yards per game. However, they are allowing 33 points per game to opponents, which ranks 214th in the country.
FIU is just 2-3 on the year and has a common opponent with UTSA. That Western Kentucky team that the Roadrunners snuck by, demolished this FIU team 73-0.
The Panthers are most recently coming off a 33-12 loss to Connecticut at home. The offense has not been able to put up points in any kind of consistent fashion as they are averaging just 16.6 points per game.
CFB Week 7: Live Odds for UTSA at FIU
Best Bet: FIU +33.5
We are banking on the fact that UTSA is susceptible to giving up points to teams that don't necessarily average a bunch per game. It may take just one score here for the Panthers to cover the number in this one.
The Panthers have had decent success at home in recent games against teams with winning road records. They are catching an enormous number of 33.5 here and the value is worth the stab.
Key Betting Trends for UTSA at FIU:
FIU is 6-2 ATS in their last 8 home games vs. a team with a winning road record.
UTSA is 1-6 ATS in their last 7 games following a straight-up win.
UTSA is 1-4 ATS in their last 5 games played in week 7.