Racing fans are less than a month away from hearing beloved announcer David Croft exclaim, "It's lights out, and away we go!" for the first time this year. March 5 in Bahrain will mark the start of a jam-packed, 23-race schedule that spans the globe until its familiar conclusion in Abu Dhabi on November 26.
Max Verstappen will battle Lewis Hamilton, George Russell, Charles Leclerc, and the rest of the grid in his bid for a third consecutive championship. Verstappen set a new F1 record in 2022 with 15 race wins during a single campaign and is rapidly ascending all-time leaderboards in the sport.
Verstappen's 35 race wins since his 2015 debut are the 6th-most in F1 history, and he will pass Brazilian legend Ayrton Senna with seven or more wins during the 2023 season to move into the top five. Only Lewis Hamilton, Michael Schumacher, Sebastian Vettel, and Alain Prost will have more career victories than Verstappen if that is the case.
Featured Sportsbook Offers for F1 Championship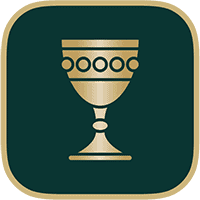 Bet $1,250 on Caesars
Promo Code: BVFULL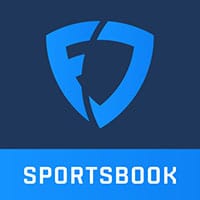 No Sweat First Bet of Up to $3,000
Win or Get Bonus Bets
Recapping the 2022 Season
Seven-time Formula 1 Drivers' Champion Lewis Hamilton of Mercedes entered the 2022 season as a slight favorite over Red Bull's Verstappen. Hamilton was being offered at +140, while Verstappen was +300 before the first race of the season in Bahrain.
On the heels of Verstappen's controversial 2021 championship, the Dutchman left no doubt last year. He clinched his second title at the Japanese Grand Prix with four races to go in the season and finished 148 points ahead of runner-up Charles Leclerc of Ferrari.
Verstappen's Red Bull teammate Sergio Perez finished third in the Drivers' Championship, and as a team, the duo clinched Red Bull's first Constructor's Championship since 2013.
Leclerc's bid to challenge Verstappen last season started strong, with the Ferrari driver winning two of the first three races and leading the championship standings through mid-May. Once Verstappen wrestled the lead away at the Spanish Grand Prix, he did not look back.
Ferrari's inconsistent power unit and questionable strategic decisions throughout the final 16 races cost them any chance of winning an individual or team championship despite having what many thought was the strongest car of 2022. As a result, Fred Vasseur now sits in the team principal chair as Ferrari looks to take a big step forward following the departure of Mattia Binotto.
2023 Formula 1 Championship Odds
Want to invest in your favorite F1 driver to win this year's championship? Check out the following live odds from Caesars Sportsbook. These were updated on February 9, 2023.
| Driver | Odds |
| --- | --- |
| Max Verstappen | -125 |
| Lewis Hamilton | +260 |
| George Russell | +650 |
| Charles Leclerc | +700 |
| Sergio Perez | +3300 |
| Carlos Sainz | +4000 |
| Lando Norris | +10000 |
| Esteban Ocon | +15000 |
| Pierre Gasly | +20000 |
| Fernando Alonso | +25000 |
| Valtteri Bottas | +50000 |
| Nico Hulkenberg | +50000 |
| Kevin Magnussen | +50000 |
| Oscar Piastri | +50000 |
| Lance Stroll | +50000 |
| Logan Sargeant | +100000 |
| Nyck de Vries | +100000 |
| Yuki Tsunoda | +100000 |
| Alexander Albon | +100000 |
| Guanyu Zhou | +100000 |
2023 Formula 1 Betting Favorites
Verstappen leads the pack into the 2023 season as the odds-on favorite to defend his World Drivers' Championship. His current odds are -125, according to Caesars. He's followed by the Mercedes duo of Hamilton (+260) and Russell (+650), with Ferrari's Leclerc just behind them at +700.
There's a significant drop-off after the top four, which we'll cover during the long shots portion. Red Bull's driver lineup of Verstappen and Perez are also favorites to repeat as the team champions with odds of -110 currently.
Both teams with top challengers to Verstappen and Red Bull need to make measurable improvements to close that gap. Leclerc and teammates Carlos Sainz combined for nine DNFs in 2022 which trailed only Alfa Romeo's 10 for the most in F1.
At their peak, Ferrari was clearly better than Red Bull at multiple venues on the calendar. At their worst, both Prancing Horses were retired in Baku at the Azerbaijan Grand Prix. They'll need to correct that to have a chance at reclaiming glory in 2023.
Mercedes won just one race as a team last season, George Russell's maiden victory in Brazil, which marked their fewest in a decade. Lewis Hamilton did not win a race last year for the first time in a storied Formula 1 career that reaches back to 2007.
His nine podium finishes were his fewest since 2013, and his sixth-place finish in the Drivers' Championship is a new career low. Mercedes and their drivers will aim to return to the form that led them to eight consecutive Constructor's Championships from 2014-21.
Long Shots for 2023 Formula 1 Title
Just as the Drive to Survive series on Netflix has done for the sport, we'll give some attention to those drivers and teams that don't get as much spotlight week to week. Carlos Sainz and Sergio Perez are the only two drivers outside the top four with odds shorter than 100-1.
There's another group that rounds out the top 10 in preseason championship odds between 100-1 and 300-1 that features McLaren's Lando Norris, two-time F1 champion Fernando Alonso, and the Alpine driver lineup of Esteban Ocon and Pierre Gasly.
Beyond the top half, nine of the 20 drivers will begin the season at 500-1 odds, including rookies Nyck de Vries of Alpha Tauri and McLaren's Oscar Piastri. Veteran Nico Hulkenberg joins this group of long shots in his return to Formula 1 as the teammate of Kevin Magnussen at Haas. Magnussen is among this tier of drivers as well.
Williams' rookie driver, American Logan Sargeant, will make his F1 debut with the longest odds of them all. He is the first driver from the United States to drive full-time in the sport since Scott Speed in 2007. Speed was infamously replaced by future four-time world champion Sebastian Vettel after 10 races that year due to an off-track incident with his team principal at Toro Rosso.
2023 F1 Best Bets
We've analyzed every option on the Formula One board and came up with 3 investments to add to our season-long portfolio. We're hoping the plus odds on a couple of these will put us into a strong position later in the year. Good luck!
2023 World Drivers' Champion: Charles Leclerc (+700)
As we alluded to earlier, Leclerc was quick in 2022 but plagued by mistakes and technical trouble with his car throughout the season. The hard lessons are the ones we learn the most from, and Leclerc was the living embodiment of that sentiment in a driver's suit.
The Monegasque put his #16 Ferrari on the pole nine times last season but only managed three victories. He displayed a deft ability to both lead races and chase down drivers when his car was producing its maximum pace. We expect Vasseur to address the weaknesses within the team in both the strategy and engineering departments.
Last year's runner-up to having longer odds than both Mercedes drivers shows the belief that oddsmakers have in Toto Wolff and the Silver Arrows to right their wrongs in 2023. At this number, we believe Leclerc is undervalued and will add him to our season-long plays.
World Drivers' Champion Without Red Bull, Mercedes & Ferrari: Lando Norris (-165)
Norris has been the highest championship finisher among the cars that don't include the Red Bull, Mercedes, and Ferrari drivers for two straight seasons. He finished 6th in 2021, besting even Leclerc, and beat teammate Daniel Ricciardo by 45 points for this distinction.
Norris then finished 7th in 2022, scoring points every weekend but two on the calendar, and was 30 points clear of 8th-place Ocon by the time the checkered flag was waved in Abu Dhabi.
With three rookies on the grid, including Norris' teammate Piastri, a leadership change at Alfa Romeo, and questions about the relationship between Ocon and Gasly at Alpine, we see Norris as the surest bet among this next tier of teams.
Charles Leclerc OVER 6.5 Fastest Qualifier (+170)
Ferrari accounted for 12 of the 22 pole positions during the 2022 season, and Leclerc led the way with nine. The team will have spent ample time tuning their car's performance to show up more consistently on Sundays this season.
We are not discouraged by that with respect to Leclerc's ability to beat the other 19 drivers over a single lap in qualifying.
With an additional race on the calendar, we project Leclerc to achieve at least seven pole positions this season. Whether he translates those to victories is a different story altogether.
Past Formula 1 Champions
Are you new to betting on Formula 1? If so, the following list will help you brush up on this racing league's history. Here are the drivers who've won the F1 Championship from 2002 to 2022.
| Year | Champion |
| --- | --- |
| 2002 | Michael Schumacher |
| 2003 | Michael Schumacher |
| 2004 | Michael Schumacher |
| 2005 | Fernando Alonso |
| 2006 | Fernando Alonso |
| 2007 | Kimi Räikkönen |
| 2008 | Lewis Hamilton |
| 2009 | Jenson Button |
| 2010 | Sebastian Vettel |
| 2011 | Sebastian Vettel |
| 2012 | Sebastian Vettel |
| 2013 | Sebastian Vettel |
| 2014 | Lewis Hamilton |
| 2015 | Lewis Hamilton |
| 2016 | Nico Rosberg |
| 2017 | Lewis Hamilton |
| 2018 | Lewis Hamilton |
| 2019 | Lewis Hamilton |
| 2020 | Lewis Hamilton |
| 2021 | Lewis Hamilton |
| 2022 | Max Verstappen |
Formula 1 Championship FAQ
Want to know more about Formula 1 and its iconic history? Find some of the commonly asked questions and answers about this prestigious racing league as well as information about some of its best-ever drivers.
Who has won the most Formula One titles?
Lewis Hamilton and Michael Schumacher are tied for the most Formula One titles. Both drivers have won 7 F1 titles each.
When was the Formula One racing league formed?
Formula One racing league was formed in 1950.
What's the most prestigious Formula One race of the year?
The most prestigious Formula One race of the year is generally considered to be the Monaco Grand Prix.
Who is considered the greatest Formula One driver of all time?
It is a matter of personal opinion, and there is no one answer to this question as it is subjective. However, many consider Michael Schumacher to be the greatest Formula One driver of all time due to his numerous records and 7 world championships.
What are the top racing teams in F1 history?
The top racing teams in Formula One history are widely considered to be Scuderia Ferrari, McLaren, Mercedes, Red Bull Racing, and Lotus. These teams have combined to win numerous constructors' championships and have had some of the greatest drivers in the sport compete for them.
How fast can F1 cars go?
Formula One cars can reach speeds of up to 220 mph (354 km/h). The speed of an F1 car is determined by a combination of factors, including the car's aerodynamics, power unit, and tires.