Though it can be disappointing to find out you'll be drafting at the bottom of the first round in your fantasy football league, there are plenty of opportunities to build a formidable roster. Players can capitalize on having selections close to one another at the end and beginning of each round and will need to do so with a minimum of 16 selections in between picks.
We'll explore some options for players to consider when they are picking in the 9-12 range of the first round for this upcoming season. The information below assumes a 12-team league size and half-point PPR scoring.
Featured Fantasy Football Offers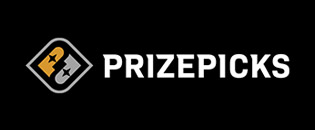 Get a 100% Deposit Bonus
Use Promo Code: EWB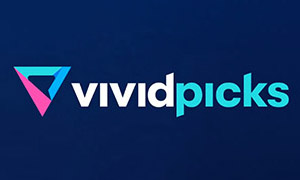 $100 Deposit Match
Use Promo Code: EWB
Joe Mixon or D'Andre Swift are Ideal for this Spot
Among first-round options, players drafting in the 9-12 range will need to make a decision between a running back ranked in the 6-10 range at the position, a top-five wide receiver, or the top tight end. Joe Mixon and D'Andre Swift were the two most common running back selections among the batch of mocks I did.
Mixon operates as the lead back in the loaded Bengals offense and was dominant last year in racking up over 1,500 total yards and 16 TDs. Swift is coming off back-to-back 13-game seasons and has 17 touchdowns in that time. He's expected to be the lead offensive weapon for the Lions this season. Both will be set-and-forget RB1s all season assuming they stay healthy.
Diggs, Adams, or Kelce are also Viable Early Options
Depending on preference, players could also end up with a duo of receivers like Stefon Diggs and Davante Adams, or combine a top running back or receiver we've already mentioned with Travis Kelce at tight end. Kelce has been a top 2 finisher at his position for the last six seasons, and the future Hall of Famer is showing no signs of slowing down.
Long story short, if pass catchers are more appealing to you earlier in a draft, you'll have top-tier options available in the 9-15 pick range.
Focus on Adding Depth During the Middle Rounds
In terms of filling out starting lineups and building depth, some names that found their way onto my mock draft rosters more frequently were Breece Hall, DJ Moore, Mike Williams, and Travis Etienne Jr. I typically prefer a good balance at both running back and wide receiver, but in rounds 3-6 it is key to build as much talent as possible. Brandon Aiyuk, Gabriel Davis, and AJ Dillon are also great options as the draft moves into the round 5-6 swing.
At tight end, Dallas Goedert kept falling into my lap around the 7th and 8th rounds which I could not pass up. He hauled in 56 catches in 2021 for a career-best 830 yards.
The Eagles shipped Zach Ertz to Arizona once Goedert established himself as their best option. We'll take advantage of another offseason of preparation with quarterback Jalen Hurts.
The Reigning MVP is Never a Bad QB Choice
In terms of rounding out the skill positions, Aaron Rodgers was the most common quarterback selection in our mock drafts. He was usually available in the 11th and 12th rounds and is still the reigning MVP even if he lost his top wide receiver to free agency.
As always, come prepared for your draft with your own rankings, and trust your preparation. When the clock is ticking and it's time to make your picks, that is not the time to improvise. Best of luck in the 2022 season.