The lineup we submitted last week did not crack 100 points. Not great. This was largely due to injuries to Damien Harris and Dawson Knox as well as a disappointing performance from the receiving corps of AJ Brown, Deebo Samuel, and Chris Olave.
The bright spots were Dalvin Cook (25.1 points), Kareem Hunt in the flex (13.2 points), and the 49ers' defense (15 points). We look to regroup and get back into the money with this week's lineup that's being entered in FanDuel's main Sunday contest which carries a top prize of $300k.
Featured Fantasy Football Offers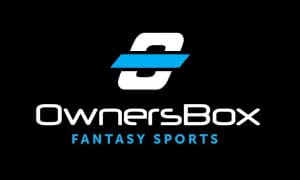 Get a $500 Deposit Bonus
Use Promo Code: EWB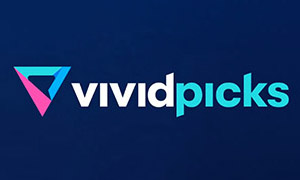 $100 Deposit Match
Use Promo Code: EWB
QB: Tom Brady ($7,500)
Brady has continued to build momentum over the last three weeks, and the Tampa offense has shifted its focus to rely much more heavily on his right arm. He's attempted 52 throws in each of the Bucs' last two games, and Brady gets a great matchup with the Steelers in Week 6.
Pittsburgh has allowed the second most pass yards and touchdowns through five games in 2022. The GOAT should be able to eat in this favorable of a matchup. Brady eclipsing 300 passing yards isn't out of the question.
RB: Rhamondre Stevenson ($7,500) & Raheem Mostert ($6,500)
Stevenson and Mostert have recently emerged as the lead backs in crowded backfields where they will be relied upon to carry a significant workload. Stevenson broke out against Detroit in Week 5 with 25 carries and 175 total yards once Damien Harris was ruled out due to injury. He should be in a position to continue that against a Browns defense that has been constantly gashed on the ground.
Mostert now has 33 carries in the last two weeks, 27 more than his backfield mate Chase Edmonds. With the Dolphins' quarterback situation now being a cause for concern, Mostert should benefit from a run-scripted offense as long as Miami can stay competitive against Minnesota in Week 6.
WR: Mike Evans ($7,700), Amari Cooper ($7,100) & Rondale Moore ($5,600)
This group includes two top receivers on their respective teams and a flyer on a player returning from injury who has a good rapport with his quarterback. Evans and Cooper have proven to be favorite targets of their quarterbacks.
Moore walked back into the Arizona lineup to eight targets in his first game of the 2022 season. We're expecting around 25 targets minimum for this group of receivers, and will accept the scoring opportunities that come from that amount of volume.
TE: Zach Ertz ($6,000)
Before Taysom Hill's breakout game in Week 5, Ertz had been a top 5 scoring tight end in season-long fantasy leagues and has broken the 10-point mark three times in five weeks. He has three weeks of 10 or more targets and should continue to benefit from consistent red zone opportunities with running back injuries piling up for the Cardinals.
Flex: Deebo Samuel ($7,600)
Samuel has not been the rushing threat this season that he was in 2021, but he has led the 49ers in targets in each of the last three weeks while Jimmy G has been in control of the offense. He's scored in double figures in every game through Week 5 and has a great matchup with the Falcons on deck for this Sunday.
Defense: LA Rams ($4,400)
The Rams have mostly dispelled any thoughts that they'd repeat as Super Bowl champions in 2022, but they get a great matchup against a reeling Carolina Panthers team at home. They should make PJ Walker's 2022 debut a long afternoon. Look for the Rams to generate plenty of pressure against this suspect Panthers offensive line.