The return of mobile registration in Illinois should mean plenty of new sportsbook promotions for bettors across The Prairie State. That being said, you don't have to wait until March 5th to take advantage of these promotions thanks to the $100 pre registration bonus offer from FanDuel.
Sign up today using the FanDuel Pre Registration landing page and receive $100 in site credit when mobile registration begins on Saturday, March 5th.
Details for the Pre Registration Offer
FanDuel's retail sportsbook is located in Collinsville, IL, which is just 20 minutes east of St. Louis, MO. While this location has certainly been convenient for St. Louis residents, it has made it near impossible for Illinois residents that live in the greater-Chicago area to bet using the FanDuel Sportsbook app.
With mobile registration set to restart in Illinois on March 5, 2022, bettors from around the state will now be able to register and bet using the FanDuel Sportsbook app. To gain momentum heading into the start of mobile registration, FanDuel announced a pre-registration bonus offer that includes $100 in site credits just for registering a new account.
This is a no deposit bonus offer, which means that you are not only going to receive the free $100, but are also eligible to take advantage of the current FanDuel promo code offer, which includes a risk-free bet of up to $1,000.
Be sure to follow these three steps to lock in your $100 no deposit bonus offer from FanDuel:
Visit the pre-registration landing page and click the 'sign up now' button. Note that no promo code is needed for this offer.
Verify your identity and that you are located within Illinois state lines.
Receive $100 when mobile registration goes live in Illinois on March 5th.
Who is Eligible for this Offer?
This pre-registration offer is only available to first-time players with FanDuel Sportsbook. This includes players that may have registered in other states, but does not include current FanDuel DFS players.
In addition, you must be 21+ years of age and located within Illinois state lines at the time or registration and anytime you bet using the app. FanDuel will verify both your location and identity as part of the registration process and will verify your location before placing any bet using the website or app.
We recommend that you review the full terms and conditions for this offer prior to opening your account.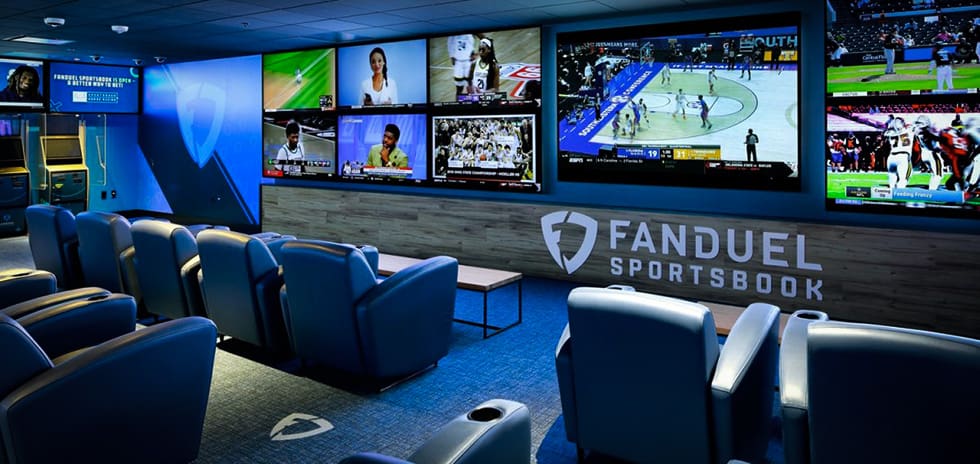 Are Any Other Sportsbooks Offering a Pre-Registration Bonus in Illinois?
At the moment, FanDuel is the only sportsbook offering a pre-registration bonus in Illinois. This offer also represents the only no deposit sportsbook bonus offer available in the state.
That being said, we strongly encourage you to track every Illinois bonus offer ahead of the mobile registration restart, as each promotion will change on a daily basis.
Illinois is the country's sixth-largest state, and Chicago is the country's third-largest city, which means sportsbooks will be eager to get a head start over the competition prior to mobile registration restarting next month.
This is particularly true for sportsbooks whose retail locations are not located near the Chicago area, as they have likely been unable to tap into the market since registration closed last March.