The NBA Playoffs are the gift that keeps on giving! After three fun matchups on Monday evening, Tuesday's slate again brings us three exciting games to watch. TNT will carry Atlanta vs. Miami and New Orleans vs. Phoenix, while NBA TV will show Minnesota vs. Memphis.
With only three games on the betting board, you may want a little extra action. If so, FanDuel's $400K Tuesday NBA Shot Machine contest is an excellent choice. The entry fee is an incredibly low $7.77 and the winner takes home $100K! Here's our FanDuel NBA DFS lineup for Tuesday, April 19.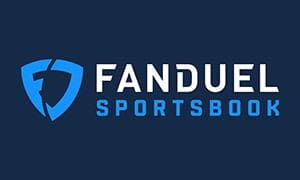 Super Bowl LVI Offer: Bet $5, Win $280
If Your Team Wins
PG: Kyle Lowry, $7,000
We aren't sold on this Atlanta Hawks defense, as their defensive efficiency ranking of 26th is last amongst all teams in the playoffs. Because of this, we'll be loading our lineup up with three Miami Heat players. Lowry had a solid outing in Game 1 as he scored 10 points, dished out 9 assists, and grabbed 4 rebounds.
Lowry played against the Hawks three times during the regular season and he averaged 12.3 points, 5.3 assists, and 5 rebounds each time out. The former Villanova standout has also averaged 2 steals per game against Atlanta this year. Steals are worth 3 points each in this FanDuel contest, so pay close attention to that stat when putting your lineup together.
PG: Patrick Beverley, $5,700
Beverley is a solid choice as a second point guard in your lineup. His stats aren't earth-shattering, but he rarely turns the ball over more than once per game. That goes a long way in this contest since players are docked -1 point per turnover.
Beverley played a pivotal role in Minnesota's Game 1 road upset over Memphis. He scored 10 points, grabbed 6 boards, and racked up 6 assists. Memphis will come out hungry to tie the series at 1-1, but we still see Beverley putting up a decent stat line in Game 2.
SG: Devin Booker, $9,200
Booker is the most expensive player in our lineup but we think he's worth every penny, especially against a lackluster New Orleans defense that ranks 18th in defensive efficiency and 25th at defending three-point shots. Booker dumped in 25 points in Game 1 and we think he'll probably do even better than that in Game 2.
Through 4 regular-season meetings against New Orleans, Booker averaged 27 points, 6.3 rebounds, and 5 assists. He did, however, average 3.5 turnovers per game against the Pelicans, but we don't see that happening tonight.
SG: Kevin Huerter, $4,700
Huerter is a good sleeper option at under five thousand bucks. The former Maryland star is a streaky shooter who can do lots of damage from behind the arc when he gets hot.
The former Maryland standout carved up Miami during the regular season by averaging 14.5 points against them, which is 2.4 points higher than his season-long average. If the Heat decide to double team Trae Young, Huerter should get plenty of open looks from three-point land.
SF: Jimmy Butler, $8,200
We are big fans of "Jimmy Buckets"! The man is a stone-cold assassin during playoff games and Game 1 was no different. Butler poured in 21 points, while also grabbing 6 rebounds and 3 steals.
The former Marquette star averaged 18.7 points, 6.3 assists, and 5 rebounds in three games against Atlanta this season. Miami proved in Game 1 that they aren't messing around in this series. We think that the Heat go up 2-0 tonight and that Butler is the main reason why.
SF: Tyler Herro, $6,500
What's not to love about a guy with the last name Herro? The former Kentucky Wildcat is coming off his best-ever NBA season that saw him average career-highs in both points and assists.
Herro only scored 6 points in Game 1, but we are expecting a big bounceback from him tonight in Game 2. Herro did exceptionally well against the Hawks this season by averaging 20 points, 7.7 assists, and 5.3 rebounds against them through 3 games.
PF: Jaren Jackson, $6,600
After an outstanding regular season, the Grizzlies laid a major egg in Game 1 on their home floor against the T'Wolves. We think Memphis rights the ship tonight in Game 2. We also expect another big game out of Jackson, who scored 12 points and had 7 blocks in Game 1!
The former Michigan State Spartan played very well against Minnesota during the season. Jackson averaged 16.8 points and 7 rebounds per game against the Timberwolves in 4 regular-season meetings.
PF: John Collins, $6,100
Because of an unfortunate foot injury, we are getting a nice price on a talented player like Collins. Though he hadn't set foot on a court in 5 weeks, Collins had a decent showing in Game 1 by scoring 10 points in only 21 minutes of playing time.
We think head coach Nate McMillan will give Collins a few more minutes in Game 2, which should increase his production. The former Wake Forest Demon Deacon had plenty of success against Miami this season. He averaged 15.7 points and 7.7 rebounds per game against the Heat over 3 regular-season meetings.
C: Steven Adams, $4,600
For the center position, we are rolling with the big fella from Pittsburgh! Adams isn't a prolific scorer, but at 6-11 and 265 pounds he's an elite rebounder. Minnesota did a good job of containing Adams on the glass in Game 1, but we don't see that happening in back-to-back games.
Adams only averaged 5.7 rebounds per game against the T'Wolves this season, but our hope is that in tonight's game he'll come closer to his season-long average of 10 rebounds per game. Best of luck with your DFS lineups on Tuesday!