It's so hard to believe that another NFL season has come and gone! For that reason, why not get all the action you can on the last game of the season? For some extra interest in Super Bowl LVI, submit a lineup into FanDuel's NFL Big Game Bowl, where the winner gets $1 million.
The entry fee for this DFS contest is only $5 and FanDuel is giving out cash prizes to the Top 200,000 entries! When submitting your lineup, pay special attention to your MVP pick since that player's points are worth 50% more than your other AnyFlex players. Without further adieu, here's our FanDuel lineup picks for Super Bowl LVI.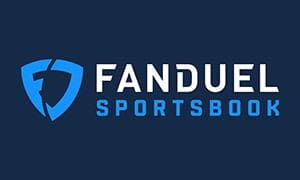 Super Bowl LVI Offer: Bet $5, Win $280
If Your Team Wins
MVP: Matthew Stafford, $15,500
Even big-time movie scriptwriters couldn't have come up with a better story. Stafford toiled away in Detroit for 12 seasons and never won a playoff game. Now, during his first season as the Rams quarterback, he has a chance to hoist the Lombardi Trophy.
We think Stafford comes up with a tremendous performance against this lackluster Bengals secondary. Cincinnati gives up 247.7 passing yards per game, which ranks 26th in the league. This unit also only ranks 23rd in yards per play allowed so Stafford should be able to exploit them quite easily.
Stafford is playing the best ball of his life right now and we see him continuing that positive momentum in Super Bowl LVI. The former Georgia Bulldog has thrown for 905 yards and 6 touchdowns with only 1 interception during this year's playoffs. We predict that Stafford throws for at least 275 yards and 3 touchdowns in this game en route to a Super Bowl victory.
AnyFlex: Cooper Kupp, $16,000
We can't put Stafford in our lineup without putting his favorite target in as well. Kupp is having a career year and it doesn't seem to matter who is defending him. The 6-2, 208 pounder sliced right through the San Francisco secondary for 142 receiving yards and 2 touchdowns in the NFC Championship Game.
We've already mentioned how below average the Cincinnati secondary is. How in the world are the Bengals defensive backs going to be able to contain Kupp, Odell Beckham Jr., and Van Jefferson? To put it quite bluntly, we don't think they can!
During the regular season, Kupp averaged 114.5 receiving yards and almost a touchdown per game. The 28-year old has only played the Bengals once in his career and he punished them by racking up 220 receiving yards and 1 touchdown. It wouldn't surprise us at all if Kupp puts up similar numbers in this game.
AnyFlex: Evan McPherson, $9,000
Geez, does McPherson ever miss a field goal? The former Florida Gator has etched his name into the NFL record books by making all 12 of his field-goal attempts this postseason. That's not too bad for a rookie from Fort Payne, Alabama!
Some DFS players may shy away from taking a kicker, but we think McPherson is worth a shot at the cheap price of only $9,000. The Rams defense ranks slightly above average in red-zone defense, so that should result in lots of chip shot field goals for the Bengals. In what could be a fairly high-scoring game. McPherson should also make a few extra points.
We look for the Rams' ferocious defensive line to get a few key stops to limit the Bengals to field goals instead of touchdowns. If that happens, McPherson could end up with 15 or more points in this game.
AnyFlex: Tyler Boyd, $8,500
Since most of the Rams' defense will be focused on slowing down Ja'Marr Chase, we're going to take a flyer on Tyler Boyd with this pick. The former Pittsburgh Panther has good size (6-2, 203) and enough to speed to stretch defenses. Boyd is coming off a splendid season that saw him reel in 67 receptions for 828 yards and 5 touchdowns.
Boyd hasn't done much so far in the playoffs, but he did catch a touchdown in the Wild Card Round against the Raiders. The Rams secondary is giving up 238.6 passing yards per game (21st) so they aren't exactly world-beaters. With the Rams' third or fourth-best defensive back lining up against Boyd, he could put up a stellar stat line in Super Bowl LVI.
Our projection is for Boyd to finish with 5 catches for 85 yards and a touchdown in this game. If that happens, the $8,500 price tag is a steal!
AnyFlex: Song Michel, $7,500
Michel's production has been on the decline since Cam Akers returned from a torn Achilles injury a few weeks ago. That does give us some cause for concern, but we still think this is a great opportunity to buy Michel at a bargain price.
The Rams have struggled to run the football during this postseason, but we have to remember that all three of their opponents were great at stopping the run. The Bengals aren't all that great at stopping the run, as they rank 21st in defensive rushing success rate. This should mean plenty of holes for Michel to run through, especially when Cincy decides to play nickel and dime coverage.
All savvy DFS players know that you have to put at least one sleeper pick in your lineup if you want the chance to cash in big. Michel is our sleeper pick for Super Bowl LVI. Best of luck with all your Super Bowl DFS lineups.