Tuesday's are the best day of the week during the MLB season, thanks to FanDuel's $5 Dinger Tuesday promotion. This article will break down the promo, show you how to attack it, and give some picks to be profitable!
This year I'll be tracking my wagers here. This will include tracking units ($25) won as well as bonus bet conversions.
Featured Sportsbook Offer for MLB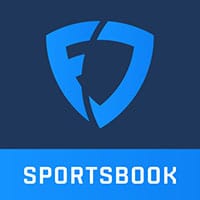 Bet $5, Get $150
Paid in Bonus Bets
21+ to Wager. Gambling Problem? Call 1-800-GAMBLER.
How it Works
First, make sure you OPT-IN on Fanduel for the promotion. Then, for every game in which you place a $25 bet on any player to hit a home run, you get a $5 bonus bet for each home run hit in the game.
The bonus bets pay out regardless of whether your pick hits or not, and you can use this promotion on every single game on the Tuesday slate.
How to Win
We'll look to pick a player from just about every game. We don't need to worry about the -EV nature of Fanduel's home run prices, as the value of the promotion creates an inherently +EV environment for this type of wager.
We are going to look to target games with higher totals, as there is more expected scoring. While we'll get into more specifics outlined with the picks, in general, you want to look for the perfect storm of hot hitters, poor pitching, high totals, and good weather.
Last Week's Dinger Tuesday Recap
Latest Odds from FanDuel Sportsbook
| Game | Pick | Price | Result |
| --- | --- | --- | --- |
| NYY vs. CLE | Franchy Cordero | +680 | $170 |
| OAK vs. BAL | Ryan Mountcastle | +440 | $110 |
| HOU vs. PIT | Jeremy Pena | +630 | -$25 |
| MIA vs. PHI | Garrett Cooper | +600 | -$25 |
| DET vs. TOR | George Springer | +330 | $82.5 |
| SDP vs. NYM | Ha-Seong Kim | +1000 | -$25 |
| CIN vs. ATL | Matt Olson | +300 | $75 |
| CHW vs. MIN | Trevor Larnach | +560 | -$25 |
| SEA vs. CHC | Cal Raleigh | +310 | -$25 |
| KCR vs. TEX | Corey Seager | +370 | -$25 |
| STL vs. COL | Paul Goldschmidt | +240 | -$25 |
| WSH vs. LAA | Logan O'Hoppe | +520 | $140 |
| MIL vs. ARI | Christian Walker | +420 | 0 (DNP) |
Total result: +$402.5 (16.1u), $195 Bonus Bets awarded
We had a huge week last week, earning $402.50 on our homer picks as well as converting our $140 in Bonus Bets into $157.7, putting our grand total for the year at $497.50!
Keep in mind you'll need to use free bets within one week, meaning that these will expire tomorrow if you haven't used them yet. I'll post picks at the end of the article, as well as on Twitter on a weekly article thread.
There are two double-headers on the slate today. We'll avoid those games for tracking purposes, as we won't have enough information on lineups and pitching status when the article is posted.
Orioles at Nationals: 7:05 pm EST
The Baltimore Orioles have been good to us on Dinger Tuesday, with Ryan Mountcastle cashing last week. The schedule worked out as such that we have Josiah Gray falling on a Tuesday once again after Logan O'Hoppe hit a home run against him last week.
Despite this, we'll look to oppose the Orioles and Dean Kremer, who's given up five home runs in only 12 innings of work in 2023. Kremer has been crushed in 2023, among the bottom percentiles of the league in barrel rate, hard-hit rate, and K-rate.
I expect there to be quite a few home runs in this game, so don't mind taking a long shot, given that I expect all $25 of bonus bets should be earned in this one. I'll be going for Luis Garcia here at +1060.
Garcia isn't known for his power but is seeing the ball extremely well at the moment, with an 8% barrel rate and a sub-10% strikeout rate. FanDuel is also way off the market price of around +700 for Garcia.
Angels at Yankees: 7:05 EST
Here's another game where I think we can see a bunch of balls leave the yard, as the weather predicts strong winds blowing out from home plate in the Bronx for this game. It also features a matchup between Jose Suarez and Clarke Schmidt, both of who's struggled tremendously in 2023, giving up a combined five home runs in only 18 innings pitched.
The matchup and wind have clearly been taken into account by the sportsbooks, as we're seeing very low prices on top hitters to go yard in this one. The Angels' offense struggled in their weekend series against Boston, yet they are still priced up as if they're hitting as well as they were a week ago.
I'll look to back a Yankee here but avoid players like Judge and Stanton, who are priced way too low given the matchup. We'll back Gleybar Torres in this one, who's hit for more power against left-handers in his career.
In a similar fashion to our last pick, Torres' price of +420 at FanDuel is more in line with the market pricing. We will continue to take advantage of the spots where FanDuel doesn't have vastly shorter pricing than the market.
Blue Jays at Astros: 8:10 EST
What's wrong with Chris Bassitt in 2023? He was awful in his first two starts, and I'm not going to be too quick to give him credit for a good start against the lowly Detroit Tigers.
Bassitt has been giving up a double-digit barrel rate with a .587 xSLG against him in 2023. He's pitching to just an 8% K-BB rate, indicating that he's been getting hit and hit hard.
Bassitt has an extremely deep arsenal, routinely throwing five or six different pitches in a game, depending on the handedness matchup. His trademark sinker has not been as effective in 2023, despite its characteristics (break/velocity/etc.) being very similar to years past.
Looking at his 2023 heat map, it's possible that Bassitt is simply leaving the sinker out of the plate too often and getting punished for it. It's also possible that he's having trouble with the faster pace of the game and trying to get the right grip on all his pitches.
I do think Bassitt will rebound eventually, but for now, we'll be taking Yordan Alvarez against him. I'm surprised to see Alvarez at +330 at FanDuel while the rest of the market has him priced under +300.
Braves at Padres: 9:40 EST
I think the last of the Blake Snell believers are finally gone. Snell has struggled mightily with his command in 2023, with a 15% walk rate. While his strikeout rate is still good, it's dropped from the >30% rate during his heyday with the Rays.
When Snell is able to find the zone, he's getting crushed on contact. His fastball has been particularly bad, and he's throwing it 62% of the time. This is likely caused by his inability to miss bats on his breaking ball and forcing Snell to lay up fastballs in the zone.
The Braves should be in a prime position to take advantage of this, given the power in their lineup. It's a toss-up between Acuna and Riley for me, so I'll go with the slightly larger price in Acuna. Acuna has been better against the fastball in 2023 than Riley, so we'll look for him to take advantage of his opportunities against Snell.
Also, Acuna strikes out far less than Riley, so I think he'll produce more chances. One concern is that both Riley and Acuna have been hitting the ball into the ground too much in 2023, both with a sub-7-degree launch angle.
Once Acuna and Riley start hitting the ball in the air a little more, this elite Atlanta lineup will go nuclear. If you're looking for a bigger price, I don't mind Sean Murphy at +500, who's historically hit left-handers well and is hitting at a 14.4-degree launch angle.
See the full list below:
Full List of Dinger Tuesday Picks for April 18
Latest Odds from FanDuel Sportsbook
| Game | Pick | Price |
| --- | --- | --- |
| SFG vs. MIA | Joey Bart | +750 |
| TBR vs. CIN | Isaac Paredes | +370 |
| BAL vs. WSH | Luis Garcia | +1060 |
| LAA vs. NYY | Gleybar Torres | +420 |
| MIN vs. BOS | Rafael Devers | +400 |
| TOR vs. HOU | Yordan Alvarez | +330 |
| PIT vs. COL | Jack Suwinski | +390 |
| MIL vs. SEA | Teoscar Hernandez | +350 |
| TEX vs. KCR | Franmil Reyes | +450 |
| ATL vs. SDP | Ronald Acuna | +430 |
| NYM vs. LAD | Pete Alonso | +285 |
Bonus Bet Usage
I've already used $95 in free bets to no avail. Here's the remaining $100 that we'll use on ATP!
Luca van Asche ML: $25 in free bet at +920
Martin Fucsovics ML: $25 in free bet at +240
Yannick Hanfmann ML: $25 in free bet at +300
Nicolas Jarry ML: $25 in free bet at +168