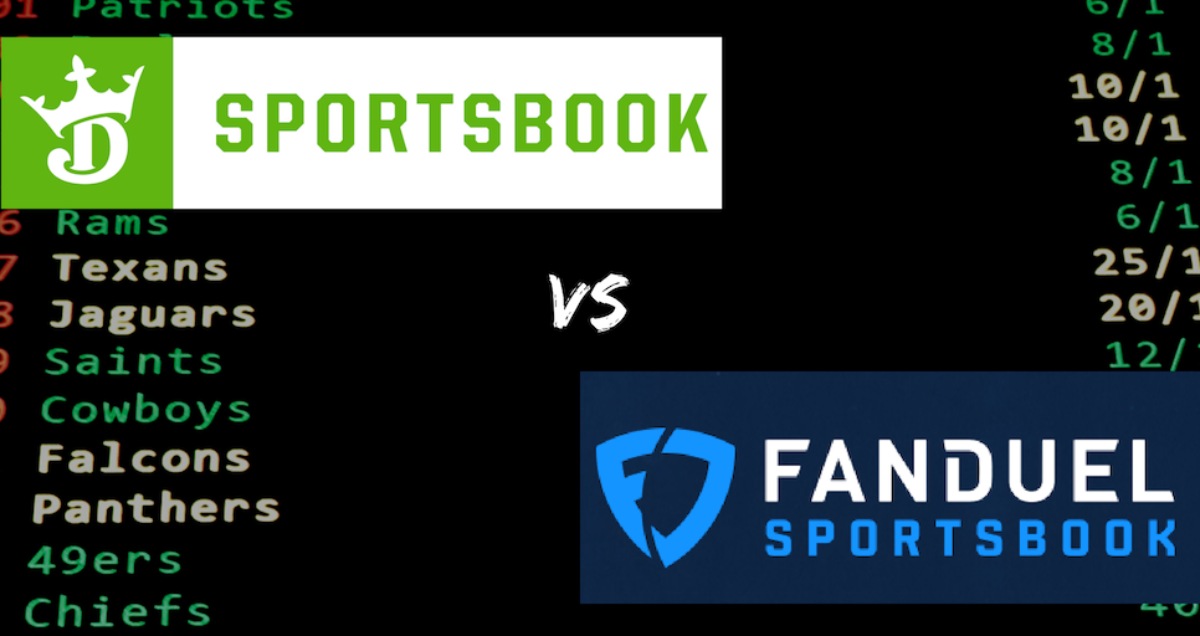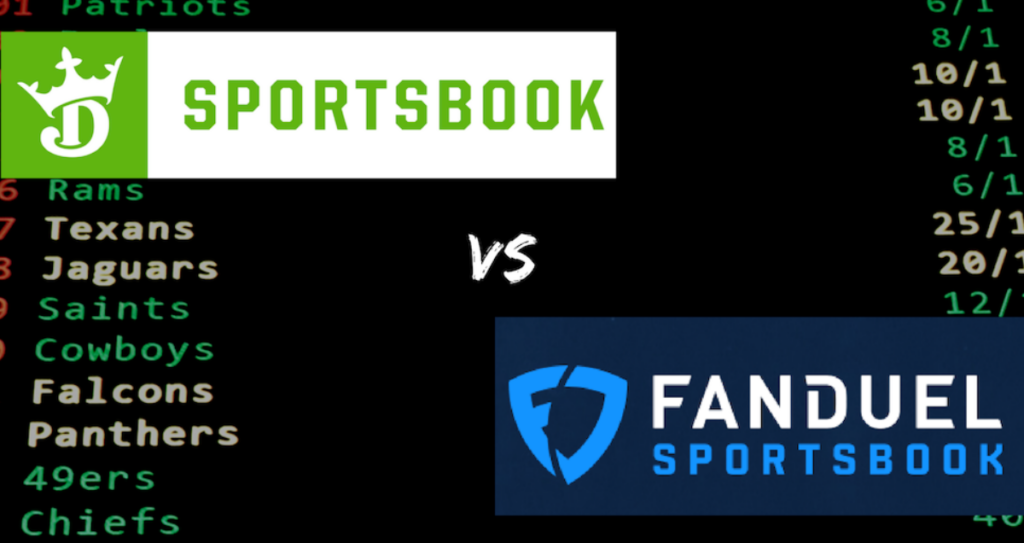 From the outside looking in, it can be challenging to differentiate DraftKings and FanDuel. After all, both companies got their start in DFS and have since branched out into the online sports betting and casino realm.
So, what is the difference between the two? Let's take a deeper look at DraftKings vs. FanDuel. Hopefully, this article gives new players the information needed to make the best choice.
What are the Key Differences Between DraftKings and FanDuel?
Let's not waste any time getting right into the differences between the two. Identifying these differences should help players make the right choice, especially since there are so many similarities between the two.
FanDuel
The mini contests offered by FanDuel offer much smaller lineups. These contests are terrific for players who want to set their lineup and place their wager. On the other end of this spectrum, FanDuel also offers season-long leagues where players can set new lineups weekly.
The "short lists" and "guru suggestions" help players who might not be the most fantasy savvy make their picks, giving them a better shot to win. There are also contests for experienced players with a certain amount of money won or contests entered, allowing for a more experienced competition.
Players can earn money by referring other players, which is a great way to bolster the bankroll. FanDuel rewards payout as you enter contests and hold real value on the site as they are used to enter real money contests.
DraftKings
DraftKings has a more comprehensive late swap option, which allows players to make late changes to their lineups. They also have several bonuses added to their scoring system that FanDuel does not offer.
DraftKings may also be more widely available. They currently have offerings in the US, Canada, Australia, Austria, Ireland, Malta, Germany, and the UK. They also have a referral system, offering a free $10 ticket for every friend referred.
For the high-stakes players, DraftKings may be the better option as the rake is much lower. There are also statistical differences between both sites, particularly in fantasy football.
Who Has the Better App?
Of course, being in the daily fantasy circle means having an app available for iOS and Android. Both have separate apps for their DFS as well as their sportsbook. One thing that separates the two is that DraftKings offers a "live" app that provides news, game monitoring, and content.
As far as the layout, the two are generally the same as far as things like contest entry and roster construction. Depositing, searching for and entering contests, and even tracking results in real-time are all very similar across the two apps.
Overall, the DraftKings app is more responsive, particularly regarding entering contests and tracking scores. The slight edge here goes to DraftKings.
DraftKings vs. FanDuel Free Games and Promos
One of the selling points of any betting site, whether it is a DFS or sportsbook, is the promotional offerings. FanDuel and DraftKings run great new player promotions, ranging from deposit bonus offers to odds boosts. To find out how we rank the DFS offers of both sites, check out our Best DFS Apps for 2022 article.
Both sites also offer a referral bonus, so getting friends to sign up benefits you. Users can compete in a variety of different qualifying stages from sports around the world. It is hard to pick which app is better as both can have various offers at any particular time, but both bring a comprehensive array of promotions to new players.
Both sites run promotions for the major sports throughout the years. In particular, the NFL and NBA seasons will see things like bonuses for making your initial wager on one of those sports, risk-free bets, deposit match bonuses, and so much more.
Players will never tire of either app, given the comprehensive selection of sports. FanDuel and DraftKings offer not only the four major sports, but MMA, horse racing, MLS, NASCAR, boxing, tennis, and even niche sports like water polo and darts.
The Different Features to be Aware of
The features are what can help new players make their choice between FanDuel and DraftKings. For starters, DraftKings does not offer a risk-free bet while FanDuel does. For new players, placing that first bet with the understanding that you will get that money back if you lose can be huge.
On the other hand, DraftKings offers a deposit match, whereas FanDuel does not. DraftKings offers up to $1,000 in a deposit match bonus, which can give players a massive boost in starting a bankroll.
Both have ongoing promotions, so check them out when signing up. Both offer daily odds boosts, allowing players to get better odds on specific sporting events to garner bigger winnings.