Here it is. Week 18 of the NFL regular season is upon us. Many teams are still looking to punch their ticket to the playoffs or improve their seeding this week, which should make for an exciting slate.
Ready to crush it in DFS for NFL Week 18? Here are our picks for the DraftKings Millionaire Contest. Let's make some money before the playoffs start!
Featured Fantasy Football Offers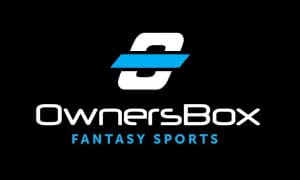 Get a $500 Deposit Bonus
Use Promo Code: EWB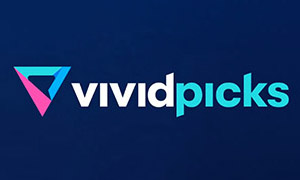 $100 Deposit Match
Use Promo Code: EWB
QUARTERBACK: Brock Purdy ($5,700)
Did nobody tell Brock Purdy that Mr. Irrelevant isn't supposed to be good? The last pick in the 2022 NFL Draft has proven to be a spark plug for the San Francisco 49ers, as they have won their last nine games.
Purdy looks to continue his success against the Arizona Cardinals this week. The Cardinals' defense allows opposing quarterbacks to score 18.7 points per game this season.
This, paired with the fact that the 49ers are still gunning for the number one overall seed, should be the perfect storm for Purdy to have a great performance in your DFS lineup.
RUNNING BACKS: James Cook ($5,000) & Kenneth Walker III ($6,400)
James Cook has been steadily becoming a larger piece of the Buffalo Bills' offense. In the last four games, Cook has scored 16.5, 2.5, 11.9, and 17.8 points, respectively. Cook should be in-line for the bulk of the Bills' carries this week, making him a great budget running back piece in your lineup.
Kenneth Walker III has put together a fantastic rookie campaign and is trending towards winning the Offensive Rookie of the Year award this season. In a must-win game for the Seattle Seahawks on Sunday, look for sure-handed Walker to be a major piece on offense. Walker is our favorite play this week, and the fact that he has a decreased salary is the perfect time to welcome him into your lineup.
WIDE RECEIVERS: Greg Dortch ($3,800), Drake London ($4,900), Tyler Lockett ($6,400)
Greg Dortch has certainly had his moments for the Arizona Cardinals this season. With four games over 15 points, including two games with over 22 points, Dortch provides the type of ceiling that we look for in DFS lineups.
His matchup against the San Francisco 49ers might be difficult, but if Dortch is able to torch the defense for one or two long plays, he will have ample opportunity to score enough points to make his low budget well worth it.
Drake London is coming off back-to-back games with less than ten fantasy points but has a great opportunity to rise to new heights this weekend. The Atlanta Falcons will likely want to end the season in a positive manner, and London should be the recipient of many targets in this one.
If you think it might be a coincidence we are recommending two Seahawks this week, it's not. This game against the Los Angeles Rams is very important for the Seahawks. With a win and a Green Bay Packers loss, the Seahawks will make it into the playoffs.
In their biggest game of the year, the Seahawks will likely give Lockett eight-plus targets, giving him a safe floor with the opportunity to have a huge ceiling as well.
TIGHT END: Mark Andrews ($5,400)
Speaking of must-win games, Mark Andrews and the Baltimore Ravens will partake in a must-win game on Sunday. If the Ravens beat the Cincinnati Bengals, they will have an opportunity to have home-field advantage in the playoffs.
Like Lockett, Andrews is the Ravens' most reliable pass-catcher and should see a bulk of their red zone targets this week. Look for Andrews to contribute to your roster in a big way this week.
FLEX: Austin Ekeler ($8,900)
There's a reason that Austin Ekeler has the third-highest salary on this slate. He has turned into one of, if not the best, fantasy player this season.
His average point total of 23.2 per game is not only highlighted by the way that he runs, but his pass-catching chops as a running back are second to none. Ekeler is a no-brainer this week.
DEFENSE: Pittsburgh Steelers ($3,200)
The Steelers are in an interesting position this week. Although a lot of things would have to go right for them, there is a chance they will sneak into the playoffs.
The Steelers should bring it this week on defense, making it tough for Deshaun Watson and the Cleveland Browns, who currently have nothing to play for this season.