This weekend's games will decide who will compete in the AFC and NFC Championships. Let's take a look at DraftKings Sunday slate, sorting through our top DFS plays.
Both of Sunday's games should be fiercely competitive and fun to watch. We feel pretty confident about this lineup and will look to finish off this season in style. Best of luck!
Featured Fantasy Football Offers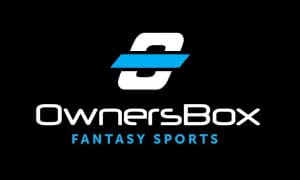 Get a $500 Deposit Bonus
Use Promo Code: EWB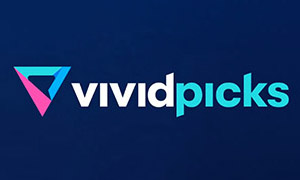 $100 Deposit Match
Use Promo Code: EWB
Quarterback: Brock Purdy ($5,400)
Brock Purdy is putting together a remarkable rookie season. Not only have the San Francisco 49ers won ten straight games, but Purdy is playing mostly mistake-free football.
With a team like this, Purdy's success has come relatively easily to him. In the past three weeks alone, Purdy has averaged 25.5 points per game, and we love his chances to continue this success against the Dallas Cowboys.
Running Backs: James Cook ($4,800) and Joe Mixon ($6,500)
James Cook is making his presence known on the Buffalo Bills offense. After a very slow start to his rookie year, the Bills' coaching staff has continued to put their trust in him, and he has turned that trust into solid fantasy production. Cook has three games with double-digit fantasy points and certainly possesses the skills and opportunity to put up another big week.
Joe Mixon has been a solid contributor for the Cincinnati Bengals all season. Sunday's game is slated to be snowy, and as a result, Mixon should be able to come through in a big way.
He has scored 15 or more points in seven games this season, including a 51-point and 21-point performance. Mixon's upside makes him an elite DFS option this week.
Wide Receivers: Brandon Aiyuk ($5,000), Tee Higgins ($5,800) & CeeDee Lamb ($7,300)
Brandon Aiyuk's season has been quite the roller coaster. He is averaging 13.5 points per game this season but frequently has "boom or bust" types of games. Although the Dallas Cowboys have a good defense, Aiyuk possesses the ability to take the top off of the defense and could very easily have another huge week off the heels of one or two big plays.
Tee Higgins is a risky play this week. It seems like Joe Burrow has games that he likes to target Chase more than Higgins and vise-versa. This week, we're banking on a heavily-targeted Higgins, resulting in greater potential for a big game.
CeeDee Lamb has developed into one of Dak Prescott's favorite targets. In their first playoff game against the Tampa Bay Buccaneers last week, Lamb was targeted six times, resulting in a 16.8 performance. This was his lowest performance since week 14. Lamb's floor presents as a safe option in your lineup, but his ceiling is higher than nearly everyone else on the slate.
Tight End: Dawson Knox ($3,800)
Dawson Knox is a touchdown-or-bust tight end option and has been all season. However, we do like his odds to score again this week, considering that he has done so in five straight games.
It's evident that Josh Allen trusts him in the red zone and will likely target Knox there again in what should be a hard-fought, high-scoring battle.
Flex: Christian McCaffrey ($8,000)
Since his rookie season, Christian McCaffrey has been an absolute menace on the football field. His combination of rushing and receiving abilities is perfect for a quarterback like Brock Purdy, who continues to grow in his experience as an NFL quarterback.
McCaffrey has scored over 24 points in three of his past five games and should put up big numbers again this week as well.
Defense: San Francisco 49ers ($3,300)
The 49ers have been the NFL's best defense this season. There's not too much more than you can say about this team except that they have been incredibly dominant all year.
The Cowboys have an elite offense, but the 49ers should be able to hold their own, resulting in a big fantasy performance.