Ohio bettors eagerly counting down the launch of legalized online sports betting in their state have another reason to look forward to January 1, 2023, or the launch date for sportsbooks.
In addition to ringing in the New Year, individuals who pre-register with DraftKings Sportsbook can take advantage of a one-time registration bonus of $200 in free bets through one of the nation's best-known sports betting companies.
Additionally, future sports bettors at DraftKings will be able to snag two other opportunities that make pre-registration a must. We'll cover those opportunities as well as how to pre-register below.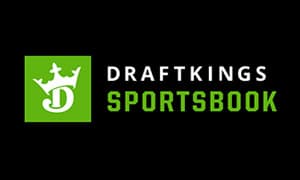 $200 Free at DraftKings Ohio
Use Promo Code: EWBET1
DraftKings Ohio Offer Perk 1: $200 Pre-Registration Bonus
Just by signing up early with DraftKings, each Ohio resident will be provided with $200 in free bets once online sports betting goes live on January 1. These are totally free bets as the individual does not have to provide a deposit in order to access this promotion.
This bonus is being provided to all individuals who are physically present in Ohio for sports betting. The bonus will be paid out as eight (8) bets in the form of $25 credits with a one-week use window. If Ohio delays the launch of sports betting beyond January 1, there's no need to worry. The pre-registration bets will only be activated once the official launch date arrives.
The only catch to obtaining this pre-registration bonus is to join DraftKings by December 31, 2022. While bettors who register after this date will still be eligible for sign-up bonuses, this one-of-a-kind promotion will not be repeated.

DraftKings Ohio Offer Perk 2: $100,000 Free Bet Drawing
By pre-registering on DraftKings, the individual will also receive an entry into the state's grand prize drawing for a $100,000 free bet that will be made available shortly after the launch date. This free bet could be used on the Ohio State Buckeyes, Cincinnati Bengals or the Cleveland Cavaliers as all three could be playing during that first week of January.
All free bets are subject to the one-week use window. Additionally, the $100,000 grand prize is exclusively for bets with odds no greater than +300, meaning individuals could potentially earn up to $300,000 off a single free bet.
This free bet - along with the eight pre-registration bets - will convert to cash for winning selections. Only the profit from the bet - and not the credits used to place the wager - will be available for cash withdrawal.
DraftKings Ohio Offer Perk 3: Bet $5, win $200 Promo
While the first two perks apply only to pre-registration at DraftKings, this promotion will kick in for new Ohio customers after January 1, 2023. DraftKings currently is running a promotion where individuals bet $5 on any moneyline to get $200 in free bets.
Individuals who deposit money into their account and place a $5+ moneyline bet are eligible for this promo. If the bet wins, the individual receives eight (8) $25 free bets - like the promotion from the pre-registration special with the same limited-time restriction applying to these bets.
This promotion may change, or DraftKings may delay its launch after offering pre-registration bonuses. Individuals should carefully review all available DraftKing promotions by clicking here (if you have a webpage for offers) before placing bets with the sportsbook.
How to Pre-Register for DraftKings Sportsbook
Individuals in Ohio can pre-register their accounts by clicking here. The process is straightforward: once you select a username and password, you'll be prompted to verify your identity and location. Once verified, your account will be pre-registered and eligible for the free bets bonus and $100,000 free bet sweepstakes.
Looking at the legs of this promotion, new players receive the $200 pre-registration bonus and draw entry by simply registering. The bet $5, get $200 offer only applies once you make your initial deposit. Don't miss out on this free cash at the top Ohio sports betting app.