It's week 2 of the 2022 season. We've had one week to analyze some of our favorite players, to see who was worthy of the off-season hype, and who produced a dud in week 1.
Will those patterns continue? We'll soon see. Let's build a fantastic lineup for week 2 of the DraftKings Mega Millionaire contest and win some cash together!
Featured Fantasy Football Offers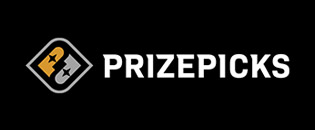 Get $100 of Free Props
Use Promo Code: EWB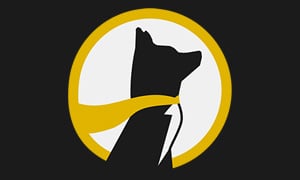 $100 Deposit Match from Underdog
Use Promo Code: EWB
QB: Carson Wentz ($5,800)
Wentz had an impressive showing in week 1, throwing for over 300 yards and 4 touchdowns versus a rather abysmal Jacksonville secondary. I expect similar success against the Lions this week, given that he has a week under his belt with the Commanders' new weapons.
RB: D'Andre Swift ($7,000) and Kareem Hunt ($6,600)
D'Andre Swift is actually facing off against Carson Wentz this week. Neat! Swift had an impressive week 1, racking up 25 fantasy points on the heels of 144 yards on 15 attempts, along with 3 receptions for another 31 yards.
Swift should be in-line for another great day on the ground against the Commanders, who struggled against James Robinson and Travis Etienne in week 1.
Kareem Hunt is shaping up to have another impressive season in 2022, even though he has to share the workload with Nick Chubb. While Hunt only rushed for 42 yards, his real value is provided in the passing game.
He went 4-4 for 24 yards receiving, and he had both rushing and receiving touchdowns. Hunt is slated for another solid fantasy performance against the Jets this week.
WR: Devante Parker ($4,500) Curtis Samuel ($4,600) and Davante Adams ($8,600)
Davante Adams requires little analysis. He's a beast, who clearly wasn't slowed down by Carr in week 1. Look for Adams to shine again, like he always does, against the lowly Cardinals' defense this week.
Curtis Samuel is certainly an interesting flex option this week. I love the pairing of him with Carson Wentz this week. Both could have a huge day against this Lions' secondary.
I believe this will prove to be a viable pairing that should result in a great week 2. Samuel had 8 catches in week 1, and against Detroit this week, look for a similar workload.
Devante Parker didn't have a great Week 1 but we think he has a ton of upside this week against this Pittsburgh secondary. Parker only had one catch for nine yards last week but he was on the field the entire game, which is a good sign. Look for Mac Jones to hook up with Parker on a couple of deep routes against the Steelers.
TE: Dalton Schultz ($5,200)
Dalton Schultz had a serviceable game in week 1, with 7 catches for 9.7 fantasy points. However, with Cooper Rush at the helm with Dak being sidelined for injury, I expect Schultz's role in the offense to increase.
I can imagine Rush will look to throw on shorter routes (8-15 yards), which is where Schultz thrives. Take Dalton Schultz this week with confidence in your DFS lineup.
Flex: Chase Claypool ($4,700)
I really like Claypool this week. The Patriots' secondary let up a few big play touchdowns in week 1 to the Dolphins, and I expect Claypool to break through the defense for a few plays of his own against them this week as well.
His price is somehow at an extreme discount, even though Diontae Johnson has an injured shoulder, and George Pickens was all but non-existent in week 1. Start Claypool at this discounted price when you can, I don't imagine it will be this low again this season.
Defense: Pittsburgh Steelers ($2,800)
I could not be lower on the Patriots' offense this year. With the Steelers coming off a dominant performance vs. Joe Burrow and the Bengals (7 sacks, 4 ints, 2 forced fumbles, and 1 touchdown), I really like their value against a struggling Patriots offense this week.
Start the Pittsburgh D with confidence this week. This discount allows you to spend more on marquee players like Davante Adams, D'Andre Swift, and Kareem Hunt.