Game 1 of the 2022 NBA Finals provided a tumultuous ride for daily fantasy players as the top performers varied depending on the quarter. Steph Curry ignited for 24 points in the first and finished as the top performer on FanDuel with 54.5 points and a 3.5x value on his $15,500 salary.
The Celtics had strong fourth quarter performances from several key players, including Jaylen Brown and Al Horford who were the second and third highest-scoring players in DFS lineups on Thursday.
In addition to these players, Derrick White ($9,000), Otto Porter ($7,500), and Payton Pritchard ($6,000) all provided serious fantasy value among those valued well below $10,000 cap numbers.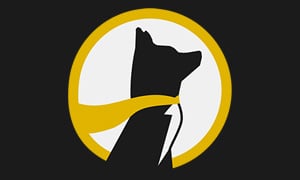 $100 Bonus + Steph O/U .5 Made 3's
Use promo code BAR.
Game 2 DFS Lineup Strategy for FanDuel and DraftKings
FanDuel's featured options for Game 2 include their $600,000 contest that has a $9.99 entry fee and pays $100,000 to the winning player. DraftKings has a $1.25 million contest with a top prize of $250,000 in their lobby today. Here are the players we are targeting for the Game 2 contests at FanDuel and DraftKings:
Captain/MVP: Jayson Tatum
FanDuel Salary: $16,000 | DraftKings Salary: $15,600
Tatum is developing a playoff reputation for bouncing back strong from poor scoring performances. Both times he scored less than 20 points on the court against Miami and Milwaukee he scored at least 30 in the next game and surpassed the 50-point mark in DFS scoring. For players who had Tatum in their lineups for Game 1, they still saw nearly 40 fantasy points despite his shooting struggles. It's almost a necessity to include him in Game 2's lineup.
Jaylen Brown ($14,000)
FanDuel Salary: $14,000 | DraftKings Salary: $9,600
Brown is the buoy for the Boston Celtics and fantasy players in the 2022 playoffs. You just can't seem to sink him. His worst performance came in Game 4 of the conference finals against the Heat, and he still eclipsed 20 fantasy points on a bad shooting night. For those with some hesitation about playing both Brown and Tatum, the duo has scored 30 or more fantasy points in the same game 14 times in 19 playoff games this season.
Klay Thompson ($11,500)
FanDuel Salary: $11,500 | DraftKings Salary: $7,400
Golden State is in desperate need of a vintage performance from Klay Thompson in Game 2. This would provide a reliable third option on offense for a team in need of just that with Jordan Poole being rendered ineffective in Game 1 due to his defensive struggles. If Thompson gets going early in Game 2, it will be fun to watch him rack up long-range shots in front of a home crowd.
Robert Williams ($9,000)
FanDuel Salary: $9,000 | DraftKings Salary: $6,400
Williams delivered a valiant performance under the basket in Game 1 in just 24 minutes, and his cap number suggests the limited minutes could dampen his fantasy impact. While blocking four shots is hard to replicate in each game, he's had two full days to rest and prepare for another night of terrorizing any Warriors player who dares to enter the paint. We expect him to continue to be that force in Game 2 despite his minutes likely topping out around the 25-mark.
Kevon Looney ($9,500)
FanDuel Salary: $9,500 | DraftKings Salary: $6,800
Looney is to the Warriors what Williams is to the Celtics, a big, athletic body in the middle of their lineup who can run the floor and is willing to contribute whatever the team needs most on a given night. Since Game 6 against Memphis, Looney is averaging 30.9 fantasy points in 28 minutes per game. His salary cap number is still not at a point that we feel his value is over-inflated, and we expect another strong effort from Looney in Game 2.

Top Underdog and PrizePicks Plays
We have to start by mentioning the special featured above. Steph over 0.5 made 3-pointers? Seems like a safe bet. Get this special pick'em line and a 100% deposit bonus with the promo code BAR. View full offer details here. Looking at the traditional lines available at each site, here are our two favorite plays for Game 2.
Klay Thompson Under 3.5 Made 3-Pointers
We hate to bet against Klay getting hot from the outside, but in terms of hit rate, this one has been close to a lock throughout the postseason. In his last 13 playoff games, Klay has topped 3 made 3-pointers just three times. Combine that with the fact that the Celtics were the leagues top-rated 3-point defending team and we can't help bet the under on this one.
Andrew Wiggins Over 16.5 Points
Wiggins seems like the non-Curry Warrior to back in this series. The Celtics struggled to defend the SF and PF positions this season, but were top 5 against opposing PG, SG, and C. He had 20 points in game one, and has scored 16+ in 10 of his last 12 postseason games. We would also play over his 22.5 points + rebounds number on PrizePicks, as he has averaged 7.5 RPG over his last 7 games.