With just one more series to go in the 2022 NBA playoffs, all of our attention is focused on finding the top performers among the Celtics and Warriors on a game-to-game basis. FanDuel has a couple of featured options for Game 1. These include a $1 million contest ($1M The NBA Game Final Shot) with a $15 entry fee and $200,000 at stake for first place as well as a more modest $40,000 contest ($40k The NBA Shot) that costs $4 to enter and pays $10,000 to the winner.
We'll play the latter of those two for the first game as we get a feel for the matchup between these two conference champions. FanDuel's salary cap for this contest is $60,000 and we used up every penny building our lineup!
Note: We also included an extra player if you want to enter the DraftKings Game 1 Contest as well.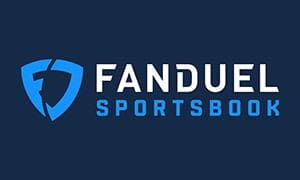 Bet $5, Get $200 Instantly
On Any 2022 NBA Finals Game
MVP (2x multiplier): Jaylen Brown, $14,000
Brown has been consistently providing strong performances in each series during the Celtics' route to the NBA Finals. He's averaging 38.3 DFS points per game, has scored more than 30 fantasy points in 15 of the team's 18 playoff games, and has scored 40 or more fantasy points seven times in that stretch.
Brown is a great combination of a high floor fantasy player that also retains value relative to his salary cap number. He has shown the ability to reach near the 50-point mark at least once in each playoff series in 2022.
Star (1.5x): Marcus Smart, $12,000
Smart has been elevated in this lineup for a couple of reasons that we'll lay out here. With the multipliers offered on FanDuel lineups, we like a little volatility in the players selected for those spots. He has four fantasy performances of 40 points or more this postseason, including a 63.8-point outburst against Miami in Game 2 of the conference finals.
Smart has also battled an ankle injury during the playoffs that has caused him to miss three games but does not carry an injury designation into tonight's Game 1 matchup. We'll look for one of those positive outlier performances from Smart tonight.
Pro (1.2x): Draymond Green, $11,000
The all-around nature of Green's contributions to a stat sheet provides fantasy players with some value at his $11,000 salary. He's had some disappearing act-type games where he finished with less than 20 fantasy points against Memphis and Dallas. However, he's someone that players can expect to reach the 25-point mark pretty consistently with some upside variance based on his double-double ability.
Green can buoy a lineup through a difficult game and provide a nice surprise in those that the Warriors rely more on his rebounding or passing numbers.
Utility: Al Horford, $12,500
Horford has been everything that the Celtics could have hoped he'd be, specifically during the playoffs. As he enters his first NBA Finals, Horford has been the main presence in the middle of the Celtics' defense while Robert Williams has been limited due to injury.
The former Florida Gator is nearly averaging a double-double with 11.9 points and 9.6 rebounds per game. His ability to dribble past defenders and distribute the ball to scorers adds to our interest in him at this cap number.
Utility: Jordan Poole, $10,500
Poole is instant offense for a team that relies on him off the bench to maintain the torrid offensive pace that the Warriors like to run. He's averaging over 18.4 points per game on 53% shooting and 39.4% from three-point range during these playoffs. We expect Poole's scoring ability to be in high demand against a challenging Celtics defense.
Bonus Pick for DraftKings: Andrew Wiggins, $7,200
Getting Wiggins at this salary cap number is a steal compared to his $13,000 hit on FanDuel, which is 4th highest of all players. He's been one of the Warriors' best offensive players, especially in the Mavericks series, and is averaging 7 rebounds per game in the playoffs on top of that.
This has resulted in 11 games of 30+ fantasy points out of the 16 he's played this postseason and we expect more of the same for Wiggins tonight at a discount on DraftKings.