The college football week 9 slate is loaded with marquee matchups that will have massive impacts on the college football playoff. This includes Ohio State at Penn State, Florida vs Georgia, Kentucky at Tennessee, and Michigan State at Michigan.
We've broken down the entire Saturday slate to find the 6 best bets available for week 9. Our CFB best bets went 4-2 last week, let's look to improve even more and run the table this week!
College Football Week 9 Promotions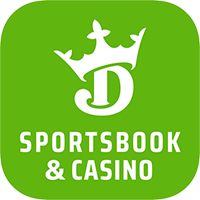 Bet $5, Get $200 Free
Use Promo Code: 200BV1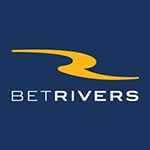 Get Up to a $500 Bonus
No Code Needed
TCU Horned Frogs (-7) at West Virginia Mountaineers
TCU continued its magical run last week with a 38-28 win against the visiting Kansas State Wildcats. That marked their 3rd win over a ranked opponent and pushed TCU to #7 in the latest polls. TCU showed a lot of grit as they trailed 28-10 late in the 1st half before Max Duggan hit Jared Wiley to cut the lead to 28-17. They took that momentum and shut out KSU in the 2nd half and put up 21 unanswered points. This TCU uses a balanced offensive attack to score over 44 points per game. That is 6th in the country and their total yards per game is 5th at 522.
After beating Baylor and seemingly turning their season around a bit, the Mountaineers dropped the next one last week to Texas Tech on the road 48-10. J.T. Daniels threw 3 interceptions that contributed to the team's 4 turnovers. West Virginia had no answer for the run game or passing game of the Red Raiders as they compiled almost 600 total yards.
Our Best Bet: TCU -7
The Mountaineers are allowing over 33 points per game to opponents. TCU is one of the most potent offenses in the country. What Texas Tech did to West Virginia last week could be a microcosm of what they are in store for this week. Max Duggan is solidifying himself in the Heisman race and he will have a chance to put up some big numbers in this one. TCU just needs to avoid the sluggish start and if so, they will run away with this one.
Key betting trends for TCU at West Virginia:
TCU is 3-0-1 ATS in their last 4 games following an ATS win.
TCU is 5-1-1 ATS in their last 7 games overall.
West Virginia is 1-4 ATS in their last 5 conference games.
CFB Week 9: Live Odds for TCU at West Virginia
Notre Dame Fighting Irish at Syracuse Orange (-3)
Notre Dame has been decimated by injuries and things have gone from bad to worse for 1st-year head coach Marcus Freeman. After losing an ugly one to Stanford at home 16-14 two weeks ago, the Irish handled business against UNLV last week 44-21. Now, at 4-3, they head into the toughest stretch of their schedule and a bowl bid may be looking grim. They are doing a decent job on defense, holding teams to just under 22 points a game.
Syracuse finally took their 1st loss of the season. They had the #5 Tigers on the ropes in Clemson and forced Dabo to bench their starting QB. However, that may have been just what the doctor ordered as the Tigers went on to score 20 unanswered points beginning at the end of the 1st half. The Orange are still holding opponents to just 15 points per game while using their passing game a bit more than their run game to help them average over 400 yards per game.
Our Best Bet: Syracuse -3
Syracuse will need to avoid the hangover spot here as the loss to Clemson was demoralizing. That said, this Notre Dame team is on the brink of complete implosion and this Syracuse team might be the one that lights the fuse. Let's not forget the fact that this Syracuse program would love to take down the "almighty" Notre Dame. We like the Orange to bounce back in this spot and send the Irish packing with another loss.
Key betting trends for Notre Dame at Syracuse:
ND is 0-4 ATS in their last 4 games on field turf.
ND is 1-4 ATS in their last 5 non-conference games.
Syracuse is 9-2 ATS in their last 11 home games.
Syracuse is 10-2 ATS in their last 12 games following an ATS win.
CFB Week 9: Live Odds for Notre Dame at Syracuse
Wake Forest Demon Deacons (-4.5) at Louisville Cardinals
Wake has secured the 10th position in the latest polls after they decimated Boston College last week 43-15. They held BC to just under 60 yards on the ground and moved the chains 29 times in their win. Sam Hartman put up over 300 yards and 5 touchdowns in the game and seems to be back on track for the 2nd half of the season. They are still putting up big numbers on the scoreboard as they rank 13th with 41.4 points per game and converting on over 45% of their 3rd downs.
Louisville is 4-3 on the year but coming off back-to-back solid wins. They defeated Virginia on the road 34-17 prior to their bye week. Last week, they hosted Pitt and after falling behind 7-0 and then 10-7, scored 17 unanswered points in the 4th quarter to win 24-10. The Cardinals have a good rushing attack that averages over 155 yards per game. Most of that actually comes from their QB, Malik Cunningham who is a dual threat and their biggest weapon.
Our Best Bet: Wake Forest -4.5
Louisville simply does not have enough to keep up with this potent Wake offense. Sam Hartman is going to continue to light up the scoreboard and Malik Cunningham will not be able to do it all himself in this one. Wake does have 3 straight ranked opponents after this one, so the look-ahead spot is in play and will need to be avoided. We believe that Wake will not look ahead and hammer this Louisville team on the road.
Key betting trends for Wake Forest at Louisville:
Wake Forest is 4-1 ATS in their last 5 games following an ATS win.
Wake Forest is 4-0 ATS in their last 4 road games.
Louisville is 13-29-1 ATS vs. a team with a winning record.
Louisville is 2-5 ATS in their last 7 games following an ATS win.
CFB Week 9: Live Odds for Wake Forest at Louisville
Oklahoma State Cowboys at Kansas State Wildcats (-1.5)
The #9 Oklahoma State Cowboys are 6-1 after bouncing back from a tough loss to TCU on the road the week prior. Trailing by as many as 11 in last week's matchup with Texas before Spencer Sanders mounted a comeback for the Pokes and secure a 41-34 win. They are 20th in passing offense averaging 313 yards per game through the air. They are 6th in the country averaging 44.7 points per game. Defensively, they are allowing more than the national average of 28 points per game.
Kansas State is now 5-2 and #22 in the country after blowing a 28-10 lead to TCU on the road last week. This week's matchup with the Pokes is the final ranked opponent on their schedule. If they plan on staying in the top 25 the rest of the way, they need to get this resume-building win here. They do their work defensively as they are holding opponents to under 20 points per game which is 50th in the nation. On offense, they use a strong rushing attack that is averaging 232 yards per game and ranks 18th in the country.
Our Best Bet: Kansas State -1.5
Oklahoma State is coming in high off their win against Texas and KSU will be angry after their implosion against TCU last week. This is the last big game for KSU and we believe they are going to treat this matchup like a bowl game and defeat the #9 Cowboys at home here.
Key betting trends for Oklahoma State at Kansas State:
OKST is 1-4 ATS in their last 5 meetings in Kansas State.
OKST is 3-8 ATS in their last 11 meetings.
KSU is 5-0-1 ATS in their last 6 games after allowing more than 200 yards rushing in their previous game.
KSU is 4-1 ATS in their last 5 home games.
CFB Week 9: Live Odds for Oklahoma State at Kansas State
Kentucky Wildcats (+12.5) at Tennessee Volunteers
Kentucky was 4-0 before dropping back-to-back games to Ole Miss and South Carolina. They faced #16 Mississippi State 2 weeks ago in a game that could have cost them an opportunity to have a solid season. They get #3 Tennessee this week on the road after a bye week and still have #1 Georgia in late November. Chris Rodriguez went off against Miss St for 197 yards and 2 touchdowns on the ground. The Wildcats have been a defensive-minded team that is allowing just under 17 points per game which puts them at 18th in the country.
Tennessee had no trouble handling Tenn-Martin last week after coming off the biggest win in the program's recent history. Their defeat of Alabama solidified the Vols as a true national title contender. They are 2nd in the country in points per game with over 50 per matchup. They're 2nd in total yards with over 570 yards per game. Hendon Hooker has continued his bid as Heisman front-runner as he completed 75% of his passes and 3 touchdowns in last week's game.
Our Best Bet: Kentucky +12.5
Tennessee is slated to square off with #1 Georgia next week on the road. While Kentucky is a ranked opponent that should not be taken lightly, we believe that the 12 points they are getting here are too many. Tennessee will not be able to help but look ahead at a possible #1 vs #2 matchup next week. If they can handle Kentucky, and Ohio State struggles with #13 PSU, the 1 vs 2 matchup would be possible.
Key betting trends for Kentucky at Tennessee:
Kentucky is 19-6-1 ATS in their last 26 games following a straight-up win.
Kentucky is 7-2-1 ATS in their last 10 games overall.
Tennessee is 7-22 ATS in their last 29 games following a straight-up win of more than 20 points.
The home team is 1-6 ATS in their last 7 meetings.
CFB Week 9: Live Odds for Kentucky at Tennessee
Pittsburgh Panthers (+3.5) at North Carolina Tarheels
Pitt is now 4-3 after taking a bad loss on the road against Louisville 24-10 last week. Now they head to North Carolina to face the #21 Tarheels prior to hosting #13 Syracuse the following week. Turnovers killed the Panthers against Louisville. They Kedon Slovis threw a pair of picks that accounted for half of their turnovers. That said, the defense did play well in allowing only 17 points with the final touchdown coming on a scoop and score fumble recovery. They will need another strong defensive effort in this one against a high-powered UNC offense.
North Carolina is 21st in the polls with a 6-1 mark on the season. Currently, they are on a 3-game win streak having defeated Virginia Tech, Miami, and most recently; arch-rival Duke on the road. In a back-and-forth battle, Drake May found Antoine Green in the closing seconds to score the go-ahead game-winning touchdown. The story of UNC's season is the same as its been for years now; they can play stellar offense but their defense is atrocious. They're 11th in the nation in points scored and 210th in points allowed.
Our Best Bet: Pittsburgh +3.5
The fact that UNC still has the inability to stop opposing offenses leads us to believe that the short spread here will prove that Pitt is the better play. Pitt's offense can score as they are averaging over 31 points per game. The total is still under 65 points and if UNC were to win and cover, we believe the total would be over 70 here.
Key betting trends for Pittsburgh at North Carolina:
Pitt is 5-1 ATS in their last 6 road games vs. a team with a winning home record.
Pitt is 6-0 ATS in their last 6 games following a straight-up loss.
UNC is 0-6 ATS in their last 6 games following a bye week.
UNC is 2-5 ATS in their last 7 home games.
CFB Week 9: Live Odds for Pittsburgh vs North Carolina