After one of the best weekends of college football action in recent memory, we roll into week 8 with what looks like another entertaining slate of games.
Ranked matchups on the week 7 schedule includes #14 Syracuse at #5 Clemson, #9 UCLA at #10 Oregon, #20 Texas at #11 Oklahoma State, #24 Mississippi State at #6 Alabama, and #17 Kansas State at #8 TCU.
Our team has picked through the entire CFB week 8 Saturday slate to identify our 6 best bets. Let's look to go 6-0 and continue what has been a hot CFB betting season for EatWatchBet!
College Football Week 8 Bonus Offers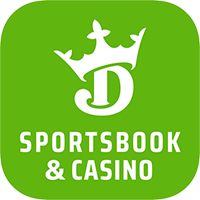 Bet $5, Get $200 Free
Use Promo Code: 200BV1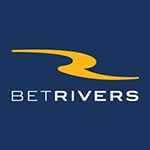 Get Up to a $500 Bonus
No Code Needed
Syracuse Orange +14 at Clemson Tigers
Syracuse is off to its best start in recent program history. They are 6-0, ranked #14 in the country, and coming off a statement win over then #15 N.C. State last week 24-9. Granted, the Wolfpack were without their All-Conference QB, but the Cuse still looked impressive. The Orange used a balanced offensive attack that mixes up the run and pass well to complement what has been a superb defense. They are allowing just 13.17 points per game on the year which ranks 10th in the country.
Clemson is also undefeated at 7-0. They are ranked #5 in the country and have a pair of victories over ranked teams. They beat #22 Wake Forest on the road and then #10 N.C. State the following week at home. They are coming off a nice 34-28 win over Florida State last week in which they led 34-14 heading into the 4th. The defense is not as dominant as in years past but still holds opponents under 21 points per game. Offensively, they are converting on 50.5% of their 3rd downs which is good enough for 26th in the country.
Our Best Bet: Syracuse +14
We believe in Garrett Shrader and the Cuse defense to get the job down here on the road. If this game was in the evening, we would be a bit wearier of this play but a noon kickoff will have the Memorial Stadium a bit calmer. The 2 touchdowns we are getting spotted here are going to be too many for the Tigers to overcome.
Key Betting Trends for Syracuse at Clemson:
Syracuse is 5-1 ATS in their last 6 games overall.
Syracuse is 9-2 ATS in their last 11 games following an ATS win.
Clemson is 3-8 ATS in their last 11 home games.
Clemson is 1-4 ATS in their last 5 meetings with Syracuse.
College Football Week 8: Live Odds for Syracuse at Clemson
Kansas Jayhawks at Baylor Bears -8
Kansas took just their 2nd loss of the season in a high-scoring affair in Oklahoma. In the 52-42 loss, the Jayhawks were outscored 35-14 in the 2nd and 3rd quarters. The inability to stop the opposing offense is what led to the 2 straight losses. They have allowed a combined 90 points in those 2 games. They have been tremendous on offense, particularly on 3rd down where they are converting 53.8.% of the time which is 10th in the country.
Baylor is coming off a loss to West Virginia on the road. They led by 6 early in the 4th before the Mountaineers took a late lead with just 35 seconds left on a Casey Legg 22-yard field goal. The Bears are just 3-3 on the season. They will need to take care of business in their next 3 games in order to ensure bowl eligibility as they finish the season with #17 Kansas State, #8 TCU, and # 20 Texas. The Bears have 4 receivers with 2 or more touchdown receptions and they will need to be active Saturday in this contest.
Our Best Bet: Baylor -8
Kansas has not been able to stop anyone or anything in the last 2 weeks. The Bears bring a very balanced and potent offense to the fight here and shouldn't get much resistance. Baylor has been particularly good at home against the number and has had Kansas's number over their last 12 matchups. Kansas will be their own worst enemy again in this one as they will be playing catchup all day.
Key Betting Trends for Kansas at Baylor:
Kansas is 5-14 ATS in their last 19 games following a straight-up loss.
Kansas is 1-11 ATS in their last 12 meetings with Baylor.
Baylor is 20-4-2 ATS in their last 26 games following an ATS loss.
Baylor is 8-2 ATS in their last 10 home games.
College Football Week 8: Live Odds for Kansas at Baylor
UCLA Bruins +6 at Oregon Ducks
Chip Kelly finally looks like he has his program near the place where he had his former team and opponent this weekend, the Oregon Ducks. The Bruins are a perfect 6-0 and have defeated back-to-back ranked opponents at home. They won 40-32 over #15 Washington and then hung 42 on #11 Utah the following week. They had a bye last week and had plenty of time to prep for this one. Offensively, the Bruins are a threat through the air and on the ground and are 7th in the country with a 3rd down conversion rate of 54.8%
Oregon lost their opener to Georgia in ugly fashion, 49-3. Since then, they have run off 5 straight wins which includes a 41-20 beating of then #12 BYU and an impressive 49-22 win on the road against Arizona 2 weeks ago. They too are coming off a bye and have the ability to attack opponents through the air and the ground like their opponents. Defensively, they are allowing 28.83 points per game, but keep in mind that the 49 that Georgia put on them skews this number a bit.
Our Best Bet: UCLA +6
The total here is 71.5 which obviously indicates a ton of points. With the Bruins having the advantage on defense, allowing just over 22 points per game, we feel comfortable taking the points in this matchup. It should be tight throughout the game but would not be surprised to see Chip and his Bruins get a road win over his former program.
Key Betting Trends for UCLA at Oregon:
UCLA is 6-0 ATS in their last 6 conference games.
UCLA is 7-1 ATS in their last 8 road games.
Oregon is 3-8 ATS in their last 11 games following an ATS win.
Oregon is 3-7 ATS in their last 10 games after accumulating more than 450 total yards in their previous game.
College Football Week 8: Live Odds for UCLA at Oregon State
Texas Longhorns at Oklahoma State Cowboys +6.5
Texas had an up-and-down 1st 4 games of the season and were 2-2 through those games. Since then, they have picked up 3 straight wins, including a 49-0 beatdown of Oklahoma on the road. They followed that up with close win over Iowa State last week that needed a touchdown on 4th and goal from the 3 with just 5 minutes remaining. Texas is one of the top defenses in the country and are 38th in points allowed per game. Bijan Robinson has been a beast on the ground for the Longhorns. He is averaging 111 yards per game and has scored 11 touchdowns on the season.
Oklahoma State is still ranked #11 despite losing last week to #13 TCU 43-40 on the road. Up 27-13 early in the 2nd half, they let TCU back into the game to tie it and send it to overtime where after a Cowboys field in the 2nd OT, Kendre Miller plowed in for the game-winning touchdown for the Horned Frogs. The Cowboys are 7th in the country, averaging 45.3 points per game and Spencer Sanders is averaging close to 300 yards per game through the air.
Our Best Bet: Oklahoma State +6.5
Every time this Texas program and fanbase believe they are "back", it seems as though they get hit with a dose of reality. We believe that is exactly what is going to happen here. The home dog here is certainly live and we actually do expect the Cowboys to win this one outright at home. Boone Pickens Stadium will be rocking and Texas is going to have a hard time slowing down the aerial assault by the Cowboys.
Key Betting Trends for Texas at Oklahoma State:
Texas is 1-4 ATS in their last 5 road games.
Texas is 3-8 ATS in their last 11 conference games.
OKST is 11-2-1 ATS in their last 14 conference games.
OKST is 20-4-2 ATS in their last 26 games following a ATS win.
College Football Week 8: Live Odds for Texas at Oklahoma State
Minnesota Golden Gophers at Penn State Nittany Lions -4
The Golden Gophers were looking like they had the program in a good spot after starting the season 4-0 prior to hosting Purdue just 3 weeks ago. Mohamed Ibrahim was sidelined and did not see the field against Purdue so it was no shock when they faltered on offense and lost 20-10. After a bye week, they headed to #24 Illinois to try and bounce back but fell 26-14. The defense continues to be good and the offense is the best in the country on 3rd down, converting 66.2% of the time.
Penn State was also off to a strong start to the season and headed into a bye week with a 5-0 record and a trip to Ann Arbor on the horizon. After falling behind 13-0 early, they snuck back to 16-14 at the half. But the 2nd half belonged to the Wolverines as they put up 25 points and held PSU to just a field goal the rest of the way. The Nittany Lions are a middle-of-the-road offense in both the run and passing game. Defensively they have been good prior to the Michigan debacle.
Our Best Bet: Penn State -4
Although Penn State seemed to get exposed last week against Michigan, we still believe they are the more complete team in this matchup. Minnesota shows flashes of consistent offense and can ride Ibrahim for a majority of their games. However, even to a bit above-average Illinois team, the Gophers were only able to accrue 180 total yards. Penn State will be able to have more success on offense this week and we believe Minnesota will struggle once again.
Key Betting Trends for Minnesota at Penn State:
Underdog is 1-3-2 ATS in their last 6 meetings.
Away team is 1-4-2 ATS in their last 7 meetings.
PSU is 10-4 ATS in their last 14 home games vs. a team with a winning road record.
PSU is 4-0-1 ATS in their last 5 games after allowing more than 40 points in their previous game.
College Football Week 8: Live Odds for Minnesota at Penn State
Texas A&M Aggies -3 at South Carolina Gamecocks
This Aggies team has seemed to be tough to figure out. They are 3-3 on the year with wins over then #13 Miami and #1o Arkansas. As nice as those wins were, they also have losses to unranked Mississippi State 42-24 and unranked Appalachian State at home. It has been their defense that has been the way to their limited success. They are holding teams to just under 19 points per game but their offense is barely cracking 21 each game.
South Carolina is 4-2 to this point with their 2 losses coming to #16 Arkansas and #1 Georgia. They are coming off a big win on the road against #24 Kentucky, 24-14. While Spencer Rattler has been inconsistent behind center, Marshawn Lloyd has been consistent over the last 3 games, averaging almost 120 yards per game on the ground. He has helped lead the Gamecocks to almost 34 points per game.
Our Best Bet: Texas A&M -3
So, if A&M has struggled against some weaker opponents and South Carolina just defeated a good Kentucky team, why are the Aggies favorites on the road here? We feel like this line is too fishy to play the home dog here where we would typically align ourselves. We believe this will be a bit of a public trap and the Aggies will get back to the good side of .500 Saturday night.
Key Betting Trends for Texas A&M at South Carolina:
A&M is 4-0 ATS in their last 4 games following a straight up loss
A&M is 4-1 ATS vs. a team with a winning record
South Carolina is 1-6 ATS in their last 7 games following a straight-up win
South Carolina is 0-7-1 ATS in their last 8 games following an ATS win