Week 4 of the college football season is here, which means the majority of the games on the slate will be conference games. Some of the marquee matchups for week 4 include Maryland at Michigan, Clemson at Wake Forest, Florida at Tennessee, Arkansas at Texas A&M, Wisconsin at Ohio State, and USC at Oregon State.
Despite all the big games on the schedule Saturday, finding value is the name of the game, and we have narrowed down the entire slate to our 2 best bets for the early, afternoon, and late slates.
Top Sportsbook Offers for CFB Week 4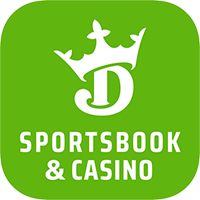 Bet $5, Get $200 in Free Bets
Use Promo Code: 200BV1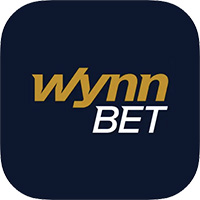 Bet $100, Get $100 in Free Bets
No Code Needed
Best Bets from the Early Slate of Saturday Games
We went .500 last weekend in our early slate of plays. The Syracuse Orange did exactly what we expected. They refrained from turning the ball over in the game, causing the Boilermakers to struggle with field position. Both teams struggled to score through 3 quarters before exploding for a combined 42 points in the 4th. Trailing by 4 with just over a minute remaining, Garrett Shrader led the Orange right down the field and set up the game-winning field goal. Our other play, on Notre Dame, fell flat late in the game. The Irish continued to look mediocre all game before taking a 7-point lead with 10min remaining. We thought we had a cover on a defensive score late, but after review, it was called back, and we missed our cover by a couple of points.
This week, we have another phenomenal slate of games up and down the day on Saturday. We will focus on the Early slate here and give out a few of our best bets for the early games.
Live Odds for Baylor at Iowa State
Baylor Bears at Iowa State Cyclones (-3)
The Baylor Bears are off to a 2-1 start through their 1st three games of the season. Their lone loss came on the road against #21 BYU 26-20. Richard Reese has been a stud in the run game, averaging 79 yards per game while finding pay dirt 5 times. He and his other rushers have averaged a total of 234 yards per game on the ground, which ranks them 26th in the nation. While the 2-1 record looks good enough, the 2 wins have come against teams that are a combined 1-5 on the season.
Iowa State is a perfect 3-0 on the year and has a decent win over Iowa, albeit in an ugly low-scoring game (10-7). They followed that win up with an offensive explosion against Ohio, winning 43-10. Jirehl Brock is leading their rushing attack with 93 yards per game, and Hunter Dekkers has been solid under center. The defense has been the story for the Cyclones, holding opponents to an average of just 9 points per game which ranks them 14th in the country.
Key betting trends for Baylor at Iowa State:
Baylor is 3-6 SU in their last 9 games on the road against Iowa State.
In the last 17 meetings between them and the Bears, the home team has covered in 11 of those games.
Iowa State is 6-0 SU in their last 6 home games.
Best Bet: Iowa State -3
Baylor did not look great against their only "real" opponent in BYU. Here they face one of the best defenses in the country on the road and will do so with Oklahoma State looming as their next opponent. We believe the Cyclones will be able to hold the Baylor offense in check and get the home win before sending the Bears packing for home to face the Cowboys next weekend.
College Football Week 4: Live Odds for TCU at SMU
TCU Horned Frogs at SMU Mustangs +3
TCU is coming into this matchup with a 2-0 record. The 15 points per game they allow pale compared to the 48.5 points they are scoring on average. The latter is good enough for 13th in the nation. Everyone on the offense has contributed but all have been led by Max Duggan. He has run a tight ship under center and has connected on 78% of his passes for 5 touchdowns and no interceptions.
SMU also started their season 2-0 and when we backed them last week at home against the Terps, they let us down. Leading 27-20 into the 4th, Maryland put up 2 unanswered touchdowns late to cost us a win. The Mustangs are averaging 40 points per game and will be the 1st true test for TCU. Tanner Mordecai will look to outduel Max Duggan and continue his pace of over 300 yards and 3 touchdowns per game.
Key betting trends for Vanderbilt at Northern Illinois:
TCU is 0-4 in their last 4 against a team with a winning record.
TCU is 1-5 ATS in their last 6 games following a straight-up win.
SMU is 2-1 ATS in their last 3 meetings with TCU.
SMU is 6-2in their last 8 games against an opponent in the Big 12.
Best Bet: SMU +3
TCU may be 2-0, but their opponents so far have been Colorado and Tarleton State. Colorado has yet to get a win this season (0-3), and Tarleton State is barely a D1 program. This SMU team can put up points and have a decent defense, much stronger than the 2 TCU has faced previous. The other piece to the play here is the look-ahead factor. TCU hosts #6 Oklahoma next weekend in the biggest game of their season. We believe they will look ahead of this decent SMU team, and it will burn them.
---
Best Bets for the Week 4 Afternoon Slate
We repeated our record from our early slate here in the afternoon one. Bowling Green kept the game close enough to pick up the cover as we were getting 17 points against a Marshall team fresh off their biggest win in recent program history. The same can't be said for our Northern Illinois play. Leading 21-14 at the half, NIU came out and scored a touchdown to take a 2-touchdown lead. However, the rest of the way was dry for the offense, and the defense allowed 24 unanswered points to cost us a win and cover.
We look to bounce back this Saturday for our afternoon slate. We are playing two of the best matchups on the slate here. Both are favs, which is not our typical style, and one is on the road, which is very much against our motto.
College Football Week 4: Live Odds for Minnesota at Michigan State
Minnesota Golden Gophers (-2.5) at Michigan State Spartans
Minnesota is 3-0 on the year and has been demolishing their opponents. In fact, they have outscored their opponents 149-17. Mohamed Ibrahim has come back this season after missing the majority of last season due to injury in a big way. He has accumulated 464 yards on 67 carries for a 6.9ypc average. He has gotten into the endzone 7 times, all on the ground. His success has allowed Tanner Morgan to do less in the passing game, but he has been efficient nonetheless. He is averaging 200 yards per game with a 72% completion rate and has thrown just 1 interception to his 4 touchdowns.
Michigan State is coming off a road loss to Washington last week. Michael Penix hung 4 touchdowns on the Spartan defense. Michigan State trailed 29-8 at the half and made it a bit more respectable in the 2nd half, finishing the game 39-28. The Spartans could never get their run game going in this one, and Payton Thorne was forced to do a bit more than normal.
Key betting trends for Vanderbilt at Northern Illinois:
Minnesota is 4-0 ATS in their last 4 games following an ATS win.
Minnesota is 6-0 ATS in their last 6 games.
Michigan State is 0-4 ATS in their last 4 meetings at home against Minnesota.
Michigan State is 1-7 ATS in their last 8 games against Minnesota.
Best Bet: Minnesota -2.5
The Spartan defense took a beating through the air last week, and we believe they will take another beating this week, but on the ground. This line has moved a good amount after Michigan State opened up as the favorite. We believe the Gophers can get the road win here with it being their toughest test the rest of the way except for Penn State on the road later in the year.
College Football Week 4: Live Odds for Minnesota at Michigan State
Florida Gators at Tennessee Volunteers (-10)
Florida has had one of the toughest schedules in the country so far this season. They are a respectable 2-1 after beating #7 Utah in their opener and losing to #20 the week after in Kentucky. They then survived a scare at home against USF last week 31-28. Anthony Richardson has yet to throw a touchdown pass this season but has picked up 3 on the ground. His 4 interceptions are concerning. He has had 2 in each of the last 2 games.
Tennessee is 3-0 and has a solid resume win over #17 Pittsburgh on the road 2 weeks ago. Hendon Hooker is leading the #5 scoring offense in the nation to a 52 points per game average. They are also 5th in total yards per game with 553.7. The most important piece of Hooker and Tennessee's success is that he has yet to throw an interception.
Key betting trends for Vanderbilt at Northern Illinois:
Florida is 0-8 ATS in their last 8 road games.
Florida is 0-7 ATS in their last 7 games following a ATS loss.
Tennessee is 4-2 ATS in their last 6 games.
Tennessee is 2-1 ATS in their last 3 home games against Florida.
Best Bet: Tennessee -10
Anthony Richardson will keep the Gators in the game a bit throughout the 1st half of this game, but Tennessee's offense is just too strong and will force him to throw much more than the Gators are comfortable with. The Vols will force an interception or two, and those will lead to points more likely than not. The public will like backing the ranked dog here, and we are happy to fade that.
---
Best Bets for the Week 4 Late Slate
We really thought we were going to get 2 wins in the night slate last weekend and put our total number of the day above .500, but the Terps had other plans for us. Washington thrashed Michigan State as a short home favorite for us, but SMU couldn't pull off the road upset. They led late but could not stop Taulia and the Terps' offense late in the game.
This Saturday's night slate is forcing our hand to play 2 teams that we have backed recently and fading another top team that has burned us before. Both games will occur between Pac 12 opponents, and both will be home teams. Let's take a look below:
College Football Week 4: Live Odds for Stanford at Washington
Stanford Cardinal at Washington Huskies (-13)
Stanford had a bye week last week, and they needed it. They took a 41-28 loss at home to #10 USC the week prior after beating Colgate 41-10. EJ Smith (Emmitt Smith's son) is averaging 103 yards per game on the ground and has scored 4 total touchdowns. As a team, the Cardinal have struggled on 3rd down, converting on just under 40% of the time.
Washington is coming off an impressive win at home over Michigan State. Michael Penix Jr has looked reborn after transferring in from Indiana. Jalen McMillan and Ja'Lynn Polk have been the 2 biggest benefactors from Penix. They have combined for 28 receptions, 5523 yards, and 7 touchdowns. Washington finds itself 3-0 and ranked for the 1st time in quite a while. The defense needs to progress for the Huskies to continue their success for the rest of the season.
Key betting trends for Vanderbilt at Northern Illinois:
Stanford is 0-9 ATS in their last 9 games.
Stanford is 0-8 ATS in their last 8 games after allowing more than 40 points in their previous game.
Washington is 4-2 ATS in their last 6 games.
Best Bet: Washington -13
While this could be a letdown spot for the Huskies, we believe Penix and the offense will continue to hum this week. USC hung 41 points on them in Stanford, which does not bode well for the Cardinal on the road here against a pass-happy Huskies offense.
College Football Week 4: Live Odds for USC at Oregon State
USC Trojans at Oregon State Beavers (+7)
Lincoln Riley and Caleb Williams have taken their new program to heights not many imagined would be achieved early in year one. There seems to be no learning curve for the Trojans that start many transfers. However, the 3-0 mark they hold right now is not super impressive when looking at the three opponents. Rice, Stanford, and Fresno State are all decent teams; but are nowhere near the caliber of top teams in the Pac-12.
Oregon State is also 3-0 on the year and has beaten a common opponent in Fresno State. That came after their season-opening win over the visiting Boise State Broncos. Chance Nolan has been stellar behind center accumulating seven touchdowns with just two interceptions. That is good enough for him to hold a 171.7 QBR. Defensively, they have had some issues containing opponents. They are allowing an average of 25.7 points per game.
Key betting trends for Vanderbilt at Northern Illinois:
USC is 1-5 in their last 6 games against Pac-12 opponents.
USC is 2-5 ATS in their last 7 games on the road against Oregon State.
Oregon State is 7-0 ATS in their last 7 home games.
Oregon State is 6-0 ATS in their last 6 games following a SU win of more than 20 points.
Best Bet: Oregon State +7
Ok, this is the last time we fade the Trojans if they burn us again. This line just seems too much of a trap, and the public is going neck deep into the trap. Over 80% of tickets and money have come in on the Trojans, yet the line has not moved. We believe Chance Nolan can keep his Beavers in the game late in this one, and the game is decided by who has the ball last.
Browse Latest Articles