Week 3 of the 2022 college football season is already here. While there are only two top 25 matchups on the board, as we saw last week, every Saturday of the college football season is entertaining.
Some of the more entertaining matchups for this week include Oklahoma at Nebraska, BYU at Oregon, and Penn State at Auburn, but will they make our best bet picks? In this article, we will take a look at Saturday's early, afternoon, and late slates and identify the best bets on the board for each.
Top Sportsbook Offers for CFB Week 3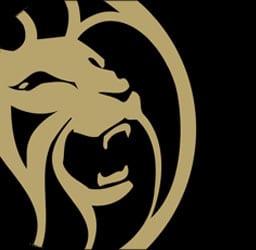 Bet $10, Get $200 in Free Bets
No Code Needed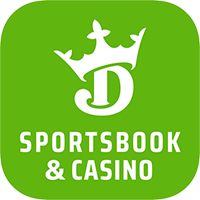 Bet $5, Get $200 in Free Bets
Use Promo Code: 200BV1
Best Bets for the CFB Week 3 Early Slate
Our early slate last week saw our plays go 1-1. The Southern Mississippi Golden Eagles score just 1 touchdown against the hosting Miami Hurricanes, but that was all we needed. The Canes were only able to muster 30 points of their own, giving our +24.5 dogs the victory.
We were not so lucky on our 2nd play from the early slate last week. The Northwestern Wildcats were hosting Duke as 10-point favorites. They fell behind 21-0 early in the 2nd quarter and were never able to come all the way back. They did have a chance to tie the game with a last-second run by Evan Hull but he fumbled at the endzone.
This weekend, the early slate does not provide us with many options but we believe we found 2 plays that we will have the edge on. One is a team that has looked a bit better than many expected and the other is one of the most underachieving teams so far in this early portion of the season.
Live Odds for Purdue at Syracuse
Purdue Boilermakers at Syracuse Orange (-1)
The Boilermakers started their season with a heartbreaking 35-31 home loss to rival Penn State. They then took out their frustrations on Indiana State who they sent home with a 56-0 drubbing. In the loss, the Boilermakers allowed over 300 yards passing but held them to under 100 yards rushing. Aidan O'Connell has looked sharp in both games as he leads the Purdue passing attack that has been clicking on all cylinders.
Syracuse is a healthy 2-0 thus far and has outscored their opponents 79-21. Louisville and Connecticut were the victims of the early Syracuse success. Garrett Shrader has accounted for 8 total touchdowns (3 rushing) while rushing for over 110 yards and passing for over 525 yards. They have yet to turn the ball over while taking it away 5 times over their 2 games.
Best Bet: Syracuse -1
While Syracuse has the better record, most of the public still recognizes them as just a basketball school. And Purdue, being in the Big 10, lends itself to be looked upon as more of a football school.
Purdue won the turnover battle against Indiana State 3-0 on their way to the win and tied PSU 1-1 in turnovers in their loss. We believe the Orange will continue to take care of the ball and force a timely turnover from the Boilermakers giving us this one.
Key betting trends for Purdue at Syracuse:
Syracuse is 7-1 ATS in their last 8 games following an ATS win.
Syracuse is 6-1 ATS in their last 7 home games
Live Odds for Cal at Notre Dame
California Golden Bears at Notre Dame Fighting Irish (-10)
The Bears are off to a 2-0 start with wins over UC Davis and UNLV to start their season. Against UNLV, they held the Rebels to just one 3rd down conversion on 12 attempts. And while their rushing attack failed to surpass 100 yards on the ground, Jack Plummer racked up 278 yards through the air. Confidence is building in Berkley but will it be enough to upend one of college football's most storied programs?
Marcus Freeman is now 0-3 as Notre Dame head coach after losing the bowl game last season and then dropping the opener to Ohio State. The third loss, however, is the one that stings the most. At home against a Marshall team that was a 3-touchdown underdog.
Not only did the Irish lose the game, but they also lost their starting QB, Tyler Buchner, for the rest of the season. Marcus Freeman needs to turn this around quickly or he might end up being the shortest-tenured ND head coach since George O'Leary.
Best Bet: Notre Dame -10
As a staunch Notre Dame "hater", I would love nothing more than to watch this entire season go up in smoke for them. However, the loss of Buchner may end up being a blessing in disguise. This may force the Irish to run the ball more and establish a tougher mentality going forward.
The loss to Marshall is likely to have just been a hangover from the OSU loss which they were led at the half. We expect the defense to show up here and put the clamps on a mediocre Cal offense while the rushing attack takes care of the offensive load.
Key betting trends for Cal at Notre Dame:
Notre Dame is 8-2 ATS in their last 10 non-conference games.
Notre Dame is 11-5 ATS vs. a team with a winning record.
Best Bets for the Week 3 Afternoon Slate
Much like our early slate last week, we also finished 1-1 on the afternoon slate. The Midshipmen let us down in Annapolis. They got absolutely trampled by the Memphis Tigers 37-13. The tough thing when playing a service school is that when they fall behind, it is very tough for them to come back. The lack of a passing attack truly hampers the comeback ability.
As ugly as that loss was, the Vols of Tennessee got the job done for us in overtime. It is always dicey now that the rules for overtime have changed, especially when you are laying as much as we were.
This Saturday, there are a handful of solid games to choose from for our afternoon plays. However, we landed on taking a team that is facing an opponent that could be looking ahead to next week when they play a top-ranked team. Our other play is working off the letdown system. They beat a top-tier opponent last week and could be in store for a bit of a letdown here against an inferior opponent.
Live Odds for Vanderbilt at Northern Illinois
Vanderbilt Commodores at Northern Illinois Huskies (-2.5)
Vanderbilt is coming off a 45-25 loss to a strong Wake Forest team last week. They had previously beaten Hawaii and Elon. The Elon win was not too impressive winning by just 11 as almost 20-point favorites. The Commodores turned the ball over 3 times last week and allowed over 450 total yards. They struggled on third down going just 2 of 13.
The Huskies are just 1-1 on the season and their 1 win came over Eastern Illinois. The Huskies were 34-point favorites and only scored 34 points in the win and allowed 27. They then went on the road to Tulsa as a touchdown underdog and kept it close enough to get the cover 38-35. They did allow over 300 yards passing to Tulsa but were a healthy 50% on 3rd down.
Best Bet: Northern Illinois -2.5
This is the last game for Vanderbilt before they go on an absolute murderous 3-game stretch. They head to Alabama next week, then host Ole Miss, and finish on the road at #1 Georgia. We are expecting the Commodores to look ahead of these Huskies and at those 3 conference opponents. 3rd down conversions will be the story in this one. NIU is 40th in that department while Vandy is just 181st.
Key betting trends for Vanderbilt at Northern Illinois:
NIU is 6-1 ATS vs. a team with a winning record.
NIU is 4-1 ATS in their last 5 vs. SEC.
Vandy is 1-4 ATS in their last 5 non-conference games.
Vandy is 2-10 ATS in their last 12 games played in September.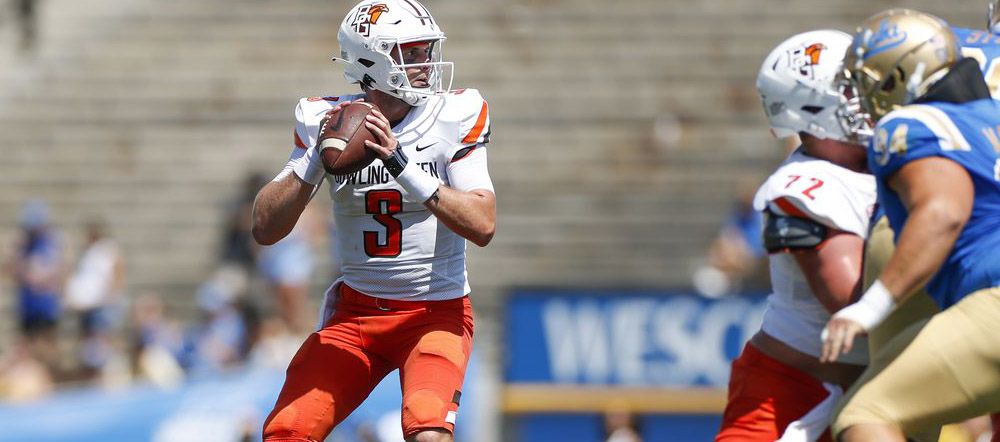 Live Odds for Marshall at Bowling Green
Marshall Thundering Herd at Bowling Green Falcons (+17)
Marshall is coming off the biggest win in recent years. The Thundering Herd told oddsmakers to take the 3 touchdowns they were being spotted and to shove it. They won outright over the #8 Irish of Notre Dame 26-21. They dominated on the ground as they racked up 219 yards with 163 of them coming via Khalan Laborn. They also dominated the turnover battle as they forced 3 from the Irish while not relinquishing one themselves.
Bowling Green is 0-2 after losing on the road to UCLA and then at home to Eastern Kentucky last week. It took 7 overtimes to decide the game against Eastern Kentucky. In the Bruins game, they were only 2 of 16 on third down and allowed 30 1st downs.
Best Bet: Bowling Green +17
We believe Marshall is going to be soaring high after the Notre Dame win last weekend. So much so that they will come out a bit flat here figuring the 0-2 Falcons will just roll over for them. However, for the Falcons, who will not play a ranked team all season; could be taking this opportunity more seriously than most expect.
Key betting trends for Marshall at Bowling Green:
Bowling Green is 5-1 ATS in their last 6 vs. S-Belt.
Bowling Green is 4-1 ATS vs. a team with a winning record.
Marshall is 1-5-1 ATS in their last 7 games against Bowling Green.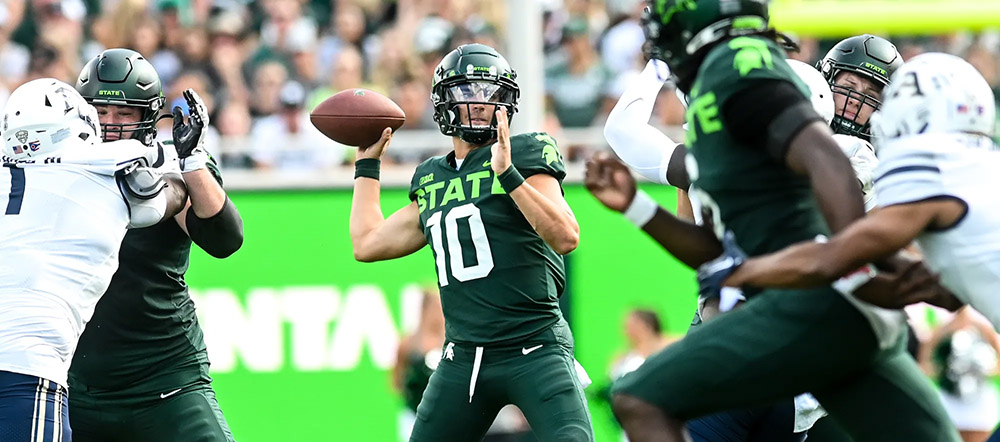 Best Bets for the CFB Week 3 Late Slate
Going along with our theme from the early and afternoon slates, we went 1-1 on the late game slate as well. USC showed up in a big way and led 41-14 heading into the 4th. To Stanford's credit, they did get within 13 and had the ball for one final drive that ended up not going very far.
Our Beavers came through for us once again as they won outright as a road dog over the Fresno State Bulldogs. Down 5 with just 2:40 left, Chance Riley, hit Tre'Shaun Harrison for a score and converted the 2-point conversion to take a 3-point lead. Jake Haener then led the Bulldogs right down the field and scored a touchdown of his own but failed on the conversion. Down just 3, the Beavers used just over 1 minute to get the ball to the Fresno 2-yard line where Jack Colletto came in and dove forward for the 2-yard game-winning touchdown.
We hope to do better than .500 overall this weekend and if these plays are the ones that make or break us, we like our chances.
Live Odds for Michigan State at Washington
Michigan State Spartans at Washington Huskies (-3)
#11 Michigan State is 2-0 on the young season and has dominated in both. 35-13 was the final over Western Michigan in the opener and they followed that up with a 52-0 smothering of Akron. They are averaging over 225 yards per game on the ground while Payton Thorne has utilized a plethora of receivers throughout the 1st two games.
Washington is also 2-0 and has won both of their games in dominant fashion as well. 45-20 over Kent State and 52-6 over Portland State. The Huskies are more of a pass-happy team as they rank 10th in the country averaging 384 yards per game through the air. Jalen McMillan seems to have become Michael Penix Jr's favorite target as they have connected for 3 touchdowns already.
Best Bet: Washington +3
Here we have a ranked opponent heading west to face a Pac-12 team that has little to no hype around them. The Spartans are a bit banged up which is partially why the line has shifted so much after they opened as nearly a field goal favorite. The public is all over Sparty and we are happy to fade them here. Huskies get some respect after winning here.
Key betting trends for Michigan State at Washington:
Washington is 7-2 ATS in their last 9 non-conference games.
Washington is 16-4 SU in their last 20 games played in September.
MSU is 2-11 ATS in their last 13 games against an opponent in the Pac-12 conference.
MSU is 3-7 ATS in their last 10 games after allowing less than 275 total yards in their previous game.
Live Odds for SMU at Maryland
SMU Mustangs +3 at Maryland Terrapins
The 2-0 Mustangs have defeated North Texas on the road and Lamar at home so far this season. 93-26 is the total point differential and QB, Tanner Mordecai, has been the big man on campus. Tanner is holding a 184.4 QBR while throwing for over 640 yards, 7 touchdowns, and just 1 interception. They are 24th in the country on 3rd down, converting on 56% of their attempts.
Maryland is also 2-0 and has a lethal arm of their own. Taulia Tagovailoa, the brother of Miami Dolphins starting QB Tua Tagovailoa, is avering 340 yards per game through the air and has a 180.6 QBR himself/ He has just 4 touchdown passes to go with his 2 interceptions. The 531.5 yards per game they are averaging is good enough for 14th in the country.
Best Bet: SMU +3
Taulia can look like one of the best QBS in the country at times and also as a careless Freshman at others. This game, like our other play in the late slate, is fading the public. 72% of the tickets are on the Terps and 60% of the money. Yet, the line is holding tight at 3 and even dropped to 2.5 in some shops. We like Mordecai to outduel Taulia here and more importantly, to win the turnover battle.
Key betting trends for SMU at Maryland:
SMU is 15-0 SU in their last 15 games played in September.
SMU is 6-2 ATS in their last 8 non-conference games.
Maryland is 0-5 ATS in their last 5 home games.
Maryland is 0-4 ATS in their last 4 vs. AAC.