Whew! Alright, let's all take a deep breath and try to wrangle in some sanity after a wild second week of the NCAA football season. Three Sun Belt teams beat major power five schools (two of which were top 10 teams), Tennessee and BYU picked up wild OT wins on national television against two quality teams and week one hero Anthony Richardson became the scapegoat for Florida's shocking home loss to Kentucky. Things got really weird last Saturday and now it's time to rebound. Here are some of my best picks for week three against the spread as well as some player props!
Top Sportsbook Offers for CFB Week 3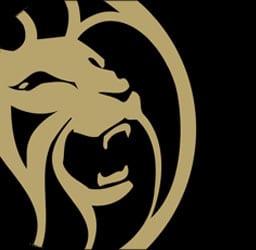 Bet $10, Get $200 in Free Bets
No Code Needed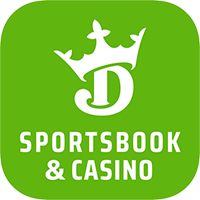 Bet $5, Get $200 in Free Bets
Use Promo Code: 200BV1
Best Bet for Mississippi State at LSU (+2.5)
Brian Kelly's tenure at LSU got off to a comically bad start with the fake southern accent incident and got even worse ON the field against Florida State. But I believe things will turn around. They hung 37 in the first quarter against Southern (I know it's an FCS opponent but to do that in a quarter is still more than expected) and dominated the game the way they should have. Mississippi State comes into Death Valley 2-0 with wins against solid Memphis and Arizona teams but talent-wise, LSU is on another level. I also like LSU's history as home underdogs.
Since the turn of the century, LSU is 11-7-3 ATS as a home underdog. Since 2012, they are 7-3-2 ATS as a home dog. The Death Valley Advantage is real. LSU still has the better roster and a ton of team speed and if they can force MSU QB Will Rogers into a few turnovers, LSU can win comfortably.
I like Mississippi State a ton and that offense is one of my favorites to watch, but LSU will get better as the season goes along and with the Death Valley advantage, it feels wrong to bet against them in that environment.
Best Bet: LSU +2.5
Betting Trends for Mississippi State at LSU
MSU is 2-0 ATS this season, 1-0 on road
LSU is 1-1 ATS this season, 1-0 at home
LSU and MSU are 5-5 ATS against each other in last 10 years
LSU is 11-7-2 ATS in last 20 SEC home games
MSU is 9-11 ATS in last 20 SEC road games
Over is 4-6 in this series over the last 10 years
MSU over is 1-1 this season
LSU over is 1-1 this season
LSU Over is 12-8 in last 20 SEC home games
MSU Over is 8-12 in last 20 SEC road games
Week 3 CFB Odds: LSU vs Mississippi State
Wake Forest (-16.5) vs Liberty
Sam Hartman is BACK! The junior signal caller lit up Vanderbilt in his return to the field for 300 yards on 66.7% completion, 4 TDs and no INTs. His connection with star wideout A.T. Perry? Didn't skip a beat as they connected 5 times for 142 yards and a touchdown. Wake's offense looked explosive against Vanderbilt and they are still my favorite to win the ACC. Liberty has two close, exhausting wins against G5 opponents who don't have the offensive capabilities Wake has.
I like QB Kaidon Salter and he was a highly touted high school prospect, but I don't think it'll be enough to stay within 17 of the Demon Deacons. With Hartman back, the Demon Deacons offense picks up from where it left off last season, and with Pittsburgh slightly regressing, they very well might have the best offense in the ACC.
Best Bet: Wake Forest -16.5
Betting Trends for Wake Forest at Liberty
Wake Forest is 2-0 ATS this season, 1-0 at home
Liberty is 1-1 ATS this season, 0-1 on the road
Liberty is 1-0 ATS and SU as an underdog
Wake Forest is 13-7 as home favorite in last 20 games
Liberty is 3-4 ATS as a road underdog since Hugh Freeze took over in 2019
Wake Forest Overs are 1-1 this season
Liberty Overs are 1-1 this season
Wake Forest overs are 8-12 in last 20 home games
Liberty Overs are 11-8-1 in last 20 road games
Week 3 CFB Odds: Wake Forest vs Liberty
Washington State (-16.5) vs Colorado State
It's another big spread but fading Colorado State might be a weekly special. The Rams have been putrid this season and have yet to defeat the spread so far this season, including the 16.5 number they were favored in against Middle Tennessee State and got blown out. They pass the ball fairly well but have already amassed six turnovers in the first two games and last week, were held to -10 yards rushing.
It also helps that Washington State is coming off of a stunning road upset of Wisconsin last week and is led by transfer QB Cameron Ward, who threw for over 4,600 yards last season at Incarnate Word. The Cougars struggled mightily at home against Idaho at times in their opener, but after the big win in Madison, it feels like they're trending upward.
Betting Trends for Washington State at Colorado State
Washington State is 1-1 ATS this season, 0-1 at home
Colorado State is 0-2 ATS this season, 0-1 on the road
Washington State is 12-8 ATS as a home favorite in the last 20
Colorado State is 11-9 ATS as a road underdog in the last 20
Wazzu Unders are 2-0 this season
Colorado State under are 2-0 this season
Wazzu unders are 10-10 in the last 20 home games
Colorado State Unders are 12-8 in the last 20 road games
Week 3 CFB Odds: Washington State vs Colorado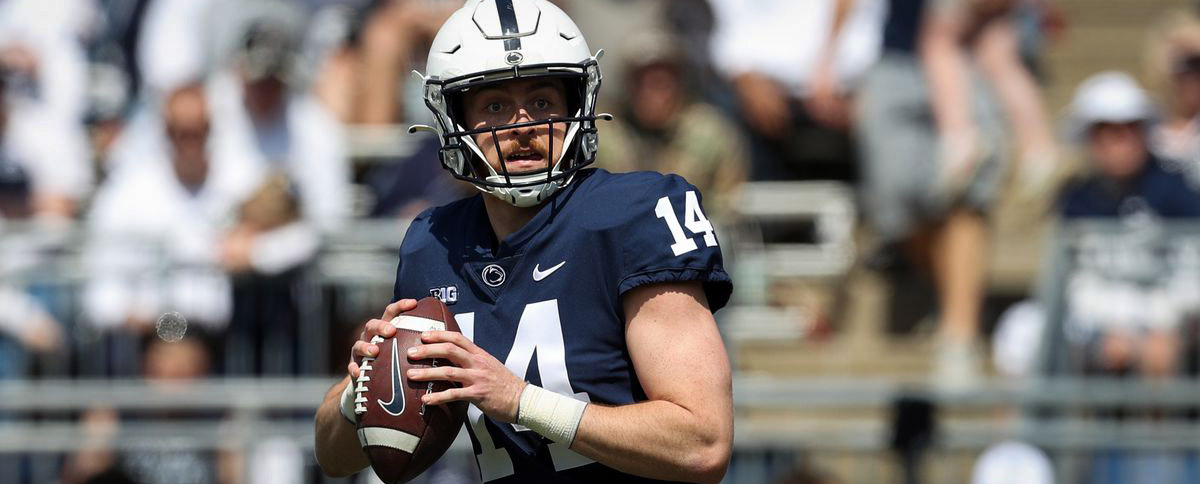 Bonus Best Bet Picks for CFB Week 3
Looking for even more College Football Week 3 action? Here are two bonus bets to round out our top 5 plays for this week:
Cal at Notre Dame: Under 41
California and Notre Dame will be an absolute rock fight. Cal only mustered 20 points at home last week against a mediocre UNLV team and Notre Dame is only averaging 15.5 points per game this season and that was BEFORE starting QB Tyler Buchner sustained a season-ending injury against Marshall last week. To me, it's safe to say that the putrid Fighting Irish offense won't get any better with Drew Pyne at QB. Two bad offenses make this game ripe for the under.
Week 3 CFB Odds: Cal vs Notre Dame
Penn State (-3) at Auburn
For the CBS game of the week, we get a rematch of a classic game from last season where Penn State escaped an upset bid from Auburn. It won't be that close this season.
Penn State won an exciting season opener against Purdue and blew out Ohio as expected last week. Auburn started off their season against two cupcakes in Mercer and San Jose State. The San Jose State game, however, did not go completely as planned with Auburn having the scratch and claw to avoid an upset. Penn State is the better team and even on the road in a hostile environment like Auburn, I still expect them to win big.
Week 3 CFB Odds: Penn State vs Auburn