After an entertaining opening week of college football, we enter a loaded week 2 slate that includes 80 FBS games on the Saturday slate. Our team has analyzed every game in an effort to find value anywhere we can. In this article, we share our best bet picks for the week 2 early, afternoon, and late slates.
Table of Contents:
Best Bets for the College Football Week 2 Early Slate
The early slate was not kind to use last weekend as went 0-2 on our plays. NC State looked good at the half as they led ECU 21-7 at the break. Unfortunately, the 21 they put up in the 1st half were the only points they scored all game as they laid a goose egg in the 2nd half. ECU managed to score what looked to be a game-tying touchdown in the final minutes of the game but Owen Daffer, ECU's kicker, missed the extra point. NC State won 21-20, a far cry from the -11-point spread we were trying to cover.
Our other play was a brutal loss. Appalachian State and North Carolina put up 124 total points with 62 of them coming in the 4th quarter. With just 30 seconds in the game, the Mountaineers scored a touchdown to cut the lead to 1 and went for a 2-point conversion.
We were backing them +1.5 so this seemed like an ideal scenario for us. They failed the conversion but kicked an onside kick that was returned for a touchdown by UNC. Then, on just 2 plays, the Mountaineers scored once more with a chance to send the game to overtime with a 2-point conversion. Unfortunately, this one failed and so did our bet.
Week 2 provides new opportunities and that is exactly what we have in front of us this weekend in the early slate. We have our eyes on a sizable underdog and another team we rode early last week that we believe will keep their momentum going this week.
Featured College Football Week 2 Offers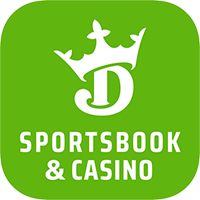 Bet $5 on CFB, Get $200 Free
Use Promo Code: 200BV1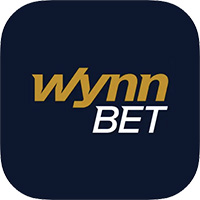 Bet $100, Get $100 Free
On Any Week 2 CFB Game
Southern Mississippi Golden Eagles (+24.5) at Miami Hurricanes
Southern Mississippi is coming off a 4-overtime thriller at home against Liberty last week. After falling behind 10-3 at the half, they made a comeback to force overtime. Both teams failed to score in the 1st overtime and traded field goals in the 2nd. The 3rd overtime was also scoreless but Liberty punched one in to win the game in the 4th. After committing 5 turnovers, it was a shock that the Golden Eagles were even in this game. They struggled on 3rd down, converting on only 3 of 12 attempts and if it weren't for Frank Gore Jr. (32 carries 178 yards, 2 TDs), the game would have gotten out of hand.
Miami had a much different 1st game of the season last week. They pummeled Bethune-Cookman 70-13. The Canes used a balanced attack as they racked up over 300 yards through the air and on the ground. They also forced 3 touchdowns with one leading directly to a score on a pick 6. Bethune-Cookman is not the greatest of opponents but it was encouraging for Canes fans to see their team come out and take care of business right away.
Best Bet: Southern Mississippi -24.5
Southern Mississippi looked disoriented last week and Miami had no problem. The line is a respectable one but we have begun to see it come down already. Miami opened as 26-point favorites and with over 75% of the bets and money being on the Canes, you would expect this line to grow. However, it has dropped down to the current number of 24.5. We also like fading the public in scenarios like this one and that is exactly what we are playing here.
Key betting trends for USM at Miami:
USM is 4-0 ATS in their last 4 non-conference games.
USM is 4-1 ATS in their last 5 games following an ATS win.
Miami is 1-6 ATS in their last 7 games following a straight-up win of more than 20 points.
Miami is 2-6 ATS in their last 8 home games vs. a team with a losing road record.
Live Odds for USM at Miami - CFB Week 2
Duke Blue Devils at Northwestern Wildcats (-10)
Duke had an easy matchup last week when they hosted the Temple Owls and breezed to a 30-0 shutout victory. They dominated from the 1st snap and built a 24-0 lead at the half. They accumulated 500 yards of total offense and forced 2 turnovers while managing to not cough the ball up once while on offense. All that said, the Blue Devils struggled when they got to 3rd down, converting on just 1 of their 9 attempts.
Northwestern played an excellent game over in Ireland when they faced off with the Nebraska Cornhuskers as a double-digit underdog. Not only did they cover the spread, but they also won the game outright 31-28. Trailing 28-24 heading into the final quarter of play, Evan Hull punched in a touchdown from 4 yards out to take what was the last lead change of the game. Hull finished with 119 yards to go with the lone score while Cam Porter posted 94 yards and a touchdown of his own. The defense saw success keeping the Huskers from mounting a true running game by holding them to just 110 yards on the ground.
Best Bet: Northwestern -10
Duke beating Temple by 30 is nothing to write home about. The struggles they faced on 3rd down will be magnified here against a tougher Northwestern defense. Hull should be able to provide another strong running game and if Ryan Hilinski can replicate his performance from Ireland (27/38, 314yds, 2 TDs, 0 INTs) the Wildcats could put a real hurting on the visiting Blue Devils.
Key betting trends for Duke at Northwestern:
Duke is 2-12 ATS in their last 14 road games.
Duke is 0-7 ATS vs. a team with a winning record.
Northwestern is 7-2 ATS in their last 9 games played on a Saturday when playing at home.
Northwestern is 9-4 ATS in their last 13 home games.
Live Odds for Duke at Northwestern - CFB Week 2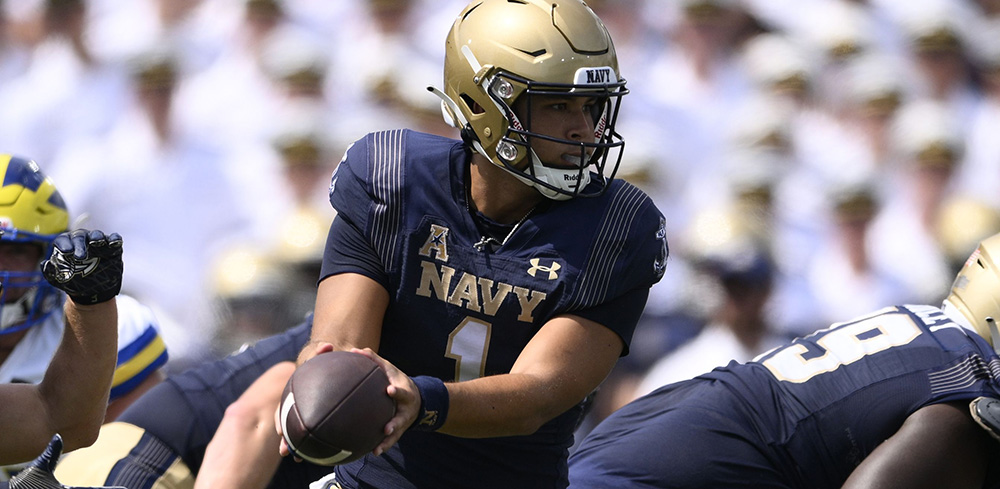 Best Bets for the College Football Week 2 Afternoon Slate
As bad as the early slate was to us last week (0-2), the afternoon slate was just the opposite. We played Arizona getting 5.5 and we mentioned that they should be able to pull off the road win here and they did just that. The Cats used a 24-10 1st half to put a distance between them and the Aztecs that was ultimately insurmountable as they cruised to a 38-20 road win.
Our other play, Arkansas -6.5, was a bit closer of a game. The Razorbacks led 14-0 at the break but were outscored 17-10 in the 3rd before trading touchdowns in the 4th to grab the 7-point win and give us another win by the hook.
In this meat-of-the-day slate here, we have an underdog play that we are salivating over and we believe will be an outright winner like our Arizona play last week. Our other play is a bit against the grain in terms of our typical philosophy as we will be backing a road favorite here.
Memphis Tigers at Navy Midshipmen (+5.5)
The Tigers had a tough 1st game of the season last week as they headed to Starkville to take on the Mississippi State Bulldogs. They dug themselves in a hole in the 1st half and found themselves down 28-3 at the break. They basically traded scores in the 2nd half and walked away with a 49-23 loss. The defense just couldn't seem to get off the field as they allowed Mississippi State to convert 11 of 13 third downs. They did manage to hold them under 100 yards rushing but so an aerial assault from Will Rogers as he put up 450 yards and 5 touchdowns.
Navy played in a complete snooze fest when they hosted Delaware last week and were handed a 14-7 loss. They held the Blue Hens to just 13 yards on the ground but committed 3 costly turnovers. They had success at getting to the quarterback where they picked up 5 sacks on the day. 184 yards on the ground would be good for most teams in the nation, but for a team like Navy that prides itself on its triple-option offensive scheme.
Best Bet: Navy +5.5
Here, we get 2 teams that played under their potential in week one and we can not be more excited to put our action on the Midshipmen here. The 5-to-6.5-point line always grabs our attention as many times, these dogs win the game outright. Add the fact that the public is SUPER heavy on the road favorites here and the line has already dropped a full point in the opposite direction has us sounding the money line sirens! Take the points here but we strongly encourage a little more than a sprinkle on the money line.
Key betting trends for Memphis at Navy:
Memphis is 1-4 ATS in their last 5 conference games.
Memphis is 0-10 ATS in their last 10 games on the road.
Navy is 9-0 ATS vs. a team with a losing record.
Navy is 7-1 ATS in their last 8 games against an opponent in the American Athletic Conference.
Live Odds for Memphis at Navy - CFB Week 2
Tennessee Volunteers (-6.5) at Pittsburgh Panthers
The Vols looked to be in midseason form last week as they throttled Ball State 59-10 in the season opener. Hendon Hooker was an efficient 18 of 25 for 220 yards and 2 touchdowns while adding 2 more scores on the ground. Jimmy Holiday made the most of his 4 catches, picking up 62 yards and a touchdown. The game was essentially over at halftime with the Vols leading 38-0. Pitt is no Ball State so the Vols will need to be as efficient if not more efficient this week to get the job done on the road.
Pitt used a late MJ Devonshire interception of JT Daniels that he returned for what was to be a game-winning touchdown to upend the visiting Mountaineers of West Virginia. The game was nip and tuck throughout with plenty of offense. Both teams surpassed 375 total yards of offense but the difference was that late turnover by Daniels that told the tale of the game.
Best Bet: Tennessee -6.5
We believe this Tennessee offense is even better than Pitt's opponent last week. The defense of the Vols still remains to be seen a bit as holding Ball State to 10 points is not the same as holding a team like Pitt to the same. Hendon Hooker will be looking to get his name in the Heisman mix early here as he will have a chance to make a big statement on the road against an ACC opponent. We see this game shaping up to be very similar to our Arkansas play last week, let's hope for the same result.
Key betting trends for Tennessee at Pittsburgh:
Pitt is 1-5 ATS in their last 6 games when playing as the underdog.
Tennessee is 4-2 SU in their last 6 games.
Live Odds for Tennessee at Pittsburgh - CFB Week 2
Best Bets from the College Football Week 2 Late Slate
Our read on the Ohio State vs Notre Dame game was off as we laid the points with the Buckeyes only to see them struggle to pull away from the Irish as they won the game but failed to cover. They trailed 10-7 at the half before the defense pitched a 2nd half shutout and won 21-10. Amazingly, neither team committed a turnover but the Irish never got the run game going as they were held to just 76 yards on the ground.
Oregon State was short home favs last weekend and came out of the gate hot against the visiting Boise State Broncos. The Beavers led 24-0 at the half and finished off the Broncos 34-17 in the end. Chance Nolan had 2 touchdowns that negated his 2 interceptions. The story of the game was the Oregon State defense disrupting the Broncos and forcing 5 turnovers in the game.
This weekend's late slate has us playing a familiar face and a home dog that is facing a top 10 opponent that is one of the most underrated rivalries in college football.
USC Trojans at Stanford Cardinal (+8)
Lincoln Riley's debut at USC was successful, albeit against a very inferior opponent. The Trojans spanked the Rice Owls 66-14. Caleb William, who came over from Oklahoma with Riley, was near perfect on the day. He completed 19 of 22 passes for 250 yards and 2 touchdowns. He was also their leading rusher using his 6 carries for 68 yards. Overall, the Trojans were balanced on offense as they put up 330 yards through the air and just over 200 yards on the ground.
Stanford also had a bit of a walk in their opener when they hosted Colgate. However, as almost 40-point favorites, they failed to cover but won the game 41-10. It was just a 28-10 lead heading into the 4th quarter. Stanford turned the ball over 4 times but held Colgate to just 59 yards through the air. If they lose the turnover battle this weekend, it'll be near impossible to overcome.
Best Bet: Stanford +8
So, with USC looking so good and being a top 10 team in the country and Stanford struggling prior to the 4th quarter, we have to wonder why the spread is just single digits. It actually opened at 10.5 and has ticked all the way down to as low as 7 in some places. 85% of the bets are coming in on USC but the money is slightly in favor of Stanford. And we are going to follow the money in this one with the Cardinal.
Key betting trends for USC at Stanford:
USC is 0-4 ATS in their last 4 games following a ATS win.
USC is 0-5 ATS in their last 5 conference games.
Stanford is 4-2 SU in their last 6 games played in September.
Stanford is 2-1 ATS in their last 3 games against USC.
Live Odds for USC at Stanford - CFB Week 2
Oregon State Beavers (+1) at Fresno State Bulldogs
The Beavers used the 5 turnovers they forced from Boise State last week to their advantage. They compiled over 450 total yards and kept Chance Nolan clean as he was not sacked all game. They were able to overcome the 10 penalties and 100 yards they incurred to still pick up a 34-17 win at home over Boise.
Fresno State jumped out to a 21-0 lead after the 1st quarter over Cal Poly last week. They went on to shutout Cal Poly in the 2nd half en route to their 35-7 victory. Jake Haener sported an 85.7% competition percentage and totaled 377 yards to go with 2 touchdowns and a QBR of 176.8. Nikko Remigio was Haener's favorite target grabbing 9 passes for exactly 100 yards on the day.
Best Bet: Oregon State +1
Fresno was unable to force any turnovers from Cal Poly which is something they will need to do in order to stay with this Beavers team. Chance Nolan only threw 9 interceptions last season but gave up 2 last week. We think he will be more cautious in his passing attack and it will serve both him and the team well. We like the Beavers to pick up win #2 with this one coming on the road.
Key betting trends for Oregon State at Fresno State:
OSU is 6-1 ATS in their last 7 road games vs. a team with a winning home record.
OSU is 4-1 ATS in their last 5 vs. MWC opponents.
Fresno St is 1-5 ATS in their last 6 home games.
Fresno St is 3-10 SU in their last 13 games played in week 2.
Live Odds for Duke at Northwestern - CFB Week 2