There are not many folks out there that enjoy the month of February. Most of the country is dealing with colder temperatures, dreary weather, etc. However, for college basketball fans like myself, February is a sneaky good month for the sport.
We will get to the heart of the schedule for the majority of the conferences at the start of the month. At the end of the month, we get the final look of teams before they head to their conference tournaments. Bubble teams rise and fall throughout the month and we usually see a distinct variance in the teams that will likely contend in March and those that will likely have short appearances at the big dance.
Tonight, we have 8 ranked teams in action, including 2 matchups that feature ranked teams facing off. I'm going to dive into those 2 matchups to find us our best bets for the night along with another game that may not be on many people's radars. But like they say, all tickets cash the same. I will also give out a bonus lean for the early tip game this afternoon in the SEC.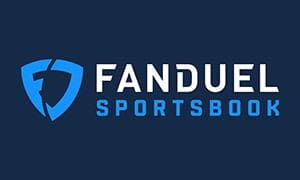 Bet $5 on Super Bowl 56, Get $280 Free!
Offer pays cash if your team wins
#11 Wisconsin Badgers +7 at #18 Illinois Fighting Illini
The Big 10 will feature a big-time matchup tonight in Champaign, Illinois. The Wisconsin Badgers, 8-2 in the Big 10 and 17-3 overall; face the hosting Illinois Fighters Illini, who have an identical 8-2 Big 10 record and are 15-5 overall. The two, along with Michigan State, are all at the top of the conference standings with a 8-2 record but after tonight, one will rise above the other and the other will fall back.
Wisconsin has failed to cover in 3 straight games, while Illinois has done the same in their last 4. Something is going to give tonight and let me tell you why the right side is the Badgers. The Illini's loses ATS have come as favorites and include 2 outright losses to Purdue and Maryland. The Badgers have been in the same boat, failing to cover recently as favorites. But here the Badgers are underdogs, and that is a position they seem to revel in. The Badgers have been underdogs 4 times and 3 of those games they ended up winning outright, with the only loss coming to Ohio State. Their outright wins were not against weaker opponents either, #12 Houston and #3 Purdue were two of their victims. I believe they add #18 Illinois to that list tonight.
There seem to be too many points here for Illinois to cover. This Wisconsin team is one of the best in the country in avoiding turnovers and keeping opponents off the offensive glass. This should neutralize two of the strengths of the Illinois team, which is forcing opponent's offensive tempo and getting on the offensive glass. Also, in a game that should be tight at the end, the Badgers have solid free throw shooters at all positions and if Illinois chooses to leave their big man Kofi Cockburn out there, he will be a liability late with his 62% career FT%.
Key Betting Trends for Wisconsin at Illinois
Most of our models have this game as a pick'em and the trends tend to point to the Badgers offering value here as well. The Badgers are 8-1 away from home this season and have failed to cover the spread just twice on the road. Illinois is 6-6 ATS at home, and have managed to cover just one spread in their last six games.
Wisconsin is 3-1 ATS this season as an underdog.
Wisconsin is 7-1 ATS in their last 8 games against Illinois on the road.
Illinois is 1-5 ATS in their last 6 games.
Illinois is 0-3 ATS when facing ranked opponents this season.
#12 Villanova Wildcats -4 at #24 Marquette Golden Eagles
It will be a revenge game for the Cats tonight at the Fiserv Forum in Milwaukee, Wisconsin when they meet the Marquette Golden Eagles. Back in mid-January, the two met at Villanova and Marquette was able to steal a 57-54 road win.
In that game, Marquette shot 13 of 29 from long range and 41% overall from the field. This is compared to Nova, who shot just 6 of 24 from three and 37% overall. Collin Gillespie had his weakest shooting performance in recent history, going just 4 for 13 from the field. Including 1 of 6 from deep. He has since turned things around and has shot 13 of 20 from long distance over his last 3 games. I believe Gillespie will be a different player compared to his last performance against Marquette.
The Cats have only lost one other game in the conference, which was to Creighton 79-59. In their rematch against them, the Cats dominated 75-41. The Marquette loss is the only loss the Cats have had in their last 9 games. If you don't think they want to payback, you don't know competition. No disrespect to Shaka Smart, who is one of the best in the nation, but Jay Wright is a Hall of Famer and will have the Cats motivated, focused, and adjusted for this rematch.
Villanova has the top offense and defense in the Big East in terms of adjusted efficiencies. They are also at the top of the conference in keeping opponents off the offensive boards. I don't believe that Marquette will shoot as well as they did previously and they will be limited to single shot possessions. Give me the Cats here in the rematch!
Key Betting Trends for Villanova at Marquette
Marquette has been great as a favorite this season (6-1) but has struggled as the underdog (8-6). This game being played at Fiserv Forum is not necessarily a huge advantage either, as half of Marquette's losses have come at home with just a 6-6 record ATS.
Villanova is 7-3 ATS in their last 10 games when playing on the road against Marquette.
Villanova is 7-3 ATS in their last 10 games.
Marquette is 3-7 ATS in their last 10 games when playing at home against Villanova.
Marquette is 3-7 ATS in their last 10 home games vs. a team with a road winning % of greater than .600.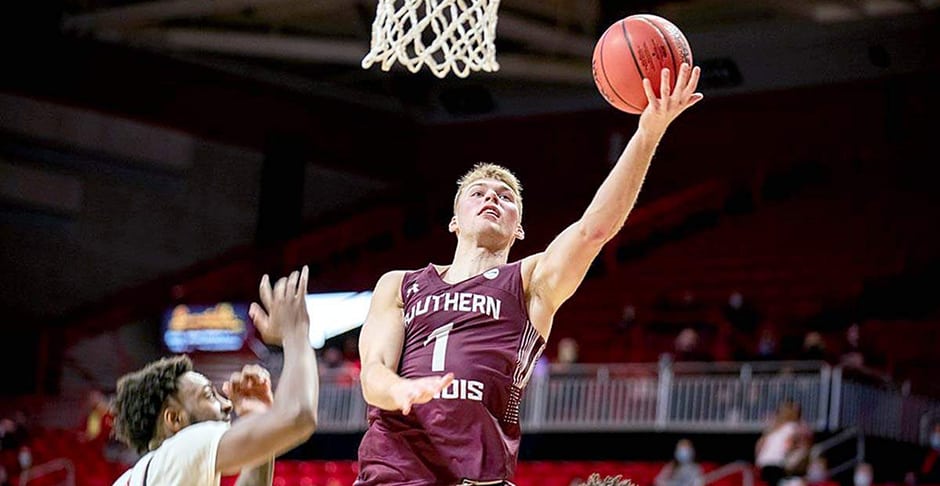 Missouri State Bears @ Southern Illinois Salukis +2.5
Well, here it is folks, the marquee matchup of the night! A battle of Missouri Valley Conference foes at the famed Banterra Center? All kidding aside, this is my favorite play on the slate. I am a sucker for mid-major games and this one is super intriguing to me.
Missouri State is 7-3 in the MVC and 16-7 overall. They also took their 1st meeting over the Salukis at home 81-76 on January 12th. Since that game, the Bears have won 4 of their last 5 and have their eyes set on the MVC title. The team that currently holds that top spot is Loyola Chicago, who the Bears have up next at home on Sunday. Southern Illinois is 4-6 in the MVC and 11-11 overall. After losing to Missouri State last, they have gone just 2-5.
Missouri State has an advantage over Southern Illinois in almost every applicable stat offensively. However, they are just a short favorite here on the road. I believe the Bears are going to be looking ahead to their matchup with Loyola Chicago on Sunday while these Salukis will be looking for some payback. The total is lower than their last meeting that went over the number 27 points, which indicates the advantage is to the better defensive team. The Salukis are 84th in adjusted defensive efficiency to the Bears' 135th ranking. Salukis take this one OUTRIGHT!
Key Betting Trends for Missouri State at Southern Illinois
While Missouri State has the better ATS record over their last 10 games, Southern Illinois has a better ATS record over the season and several significant advantages specific to this matchup. Missouri State is 16-7 on the season, but has really struggled as a favorite.
Missouri State is 0-2 ATS in their last 2 games.
Missouri State is 1-4 ATS in their last 5 games as favorites.
Southern Illinois is 4-0 ATS in their last 4 games as home underdogs.
Southern Illinois is 7-1-1 ATS in their last 9 games overall.
Bonus Early Bet: Florida Gators at Missouri Tigers +5.5
The Gators are not solid on the road and are coming off a good win over Oklahoma State. This early tip will serve as a letdown spot for them and the Tigers thrive at home this season. I like Mizzou here inside the Mizzou Arena.
Key Betting Trends for Florida at Missouri
The betting trends for this one all point to Florida's struggles on the road and Missouri's success at home.
Florida is 1-2 ATS this season as road favorites.
Florida is 1-5 SU in their last 6 games on the road.
Missouri is 4-1 ATS in their last 5 games.
Missouri is 5-0 ATS in their last 5 games at home